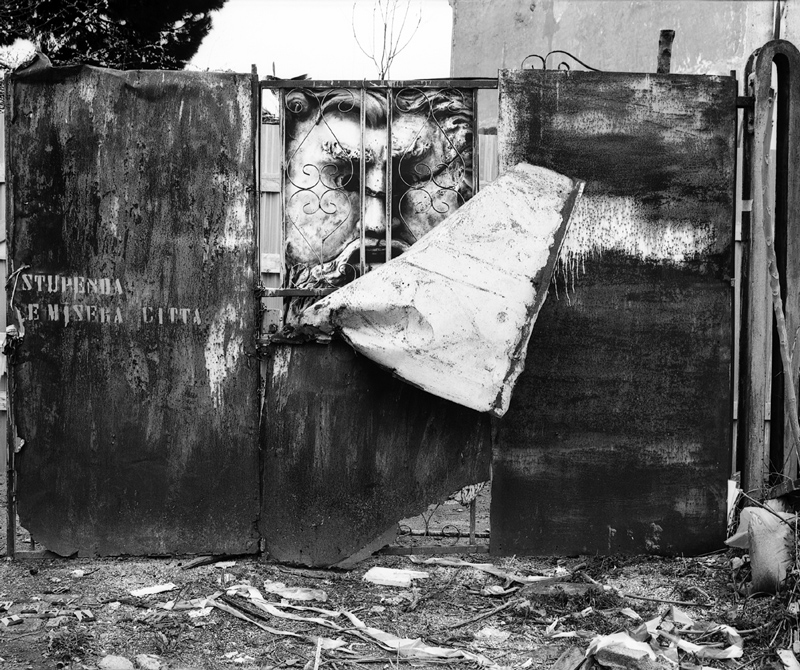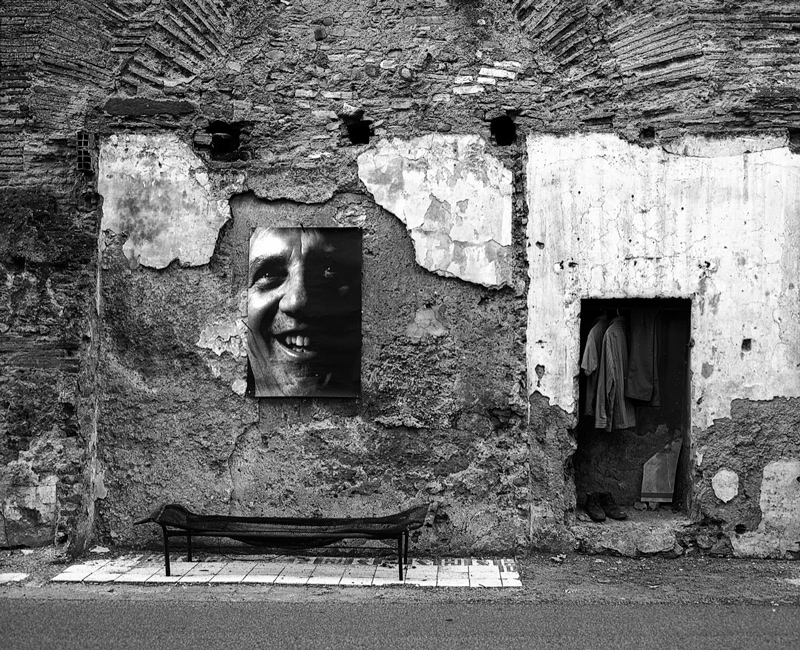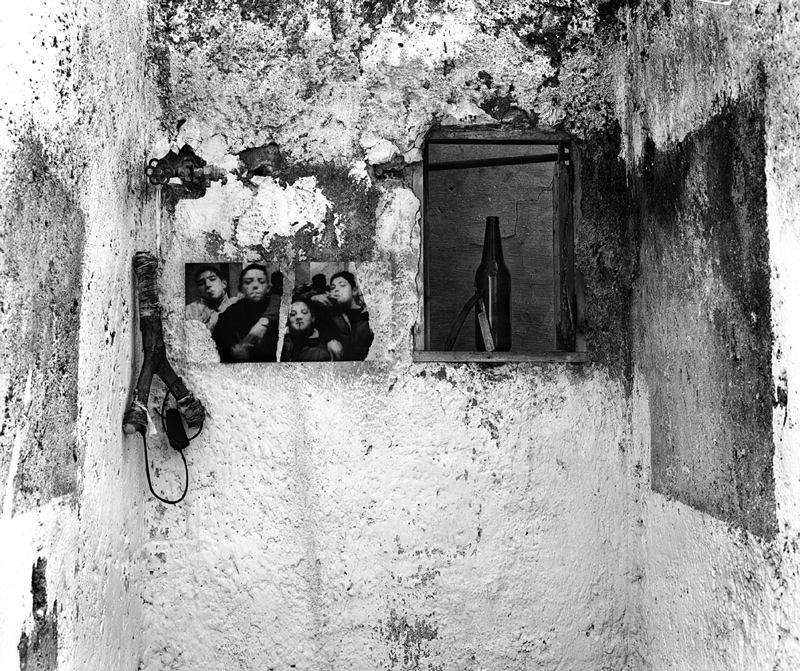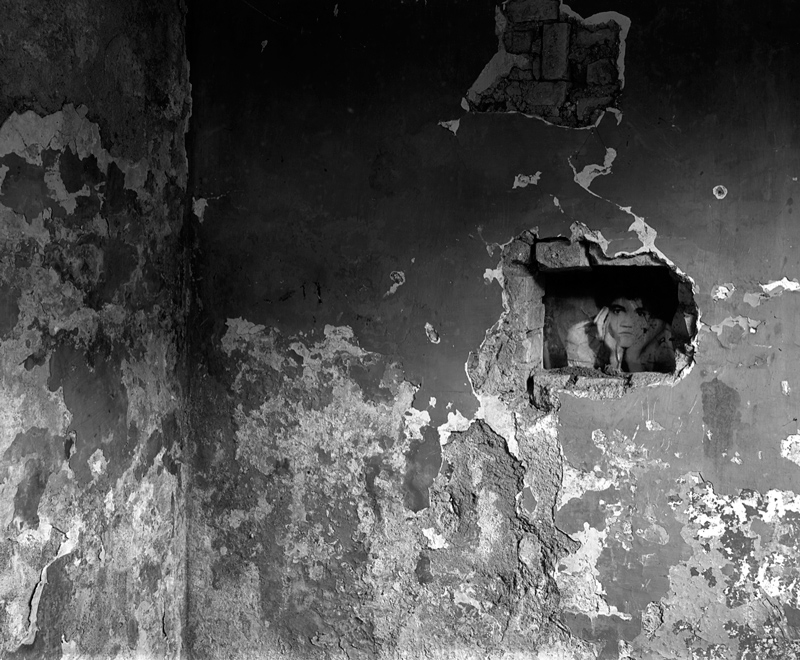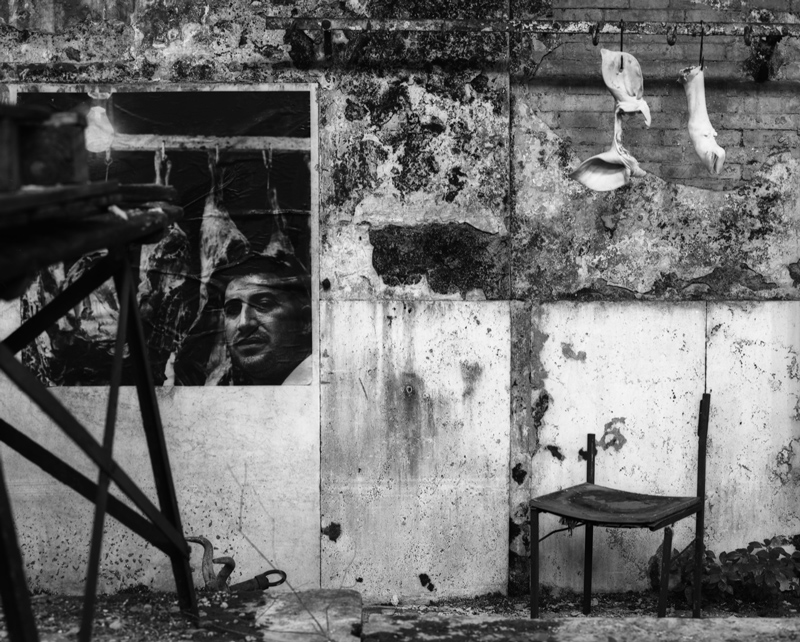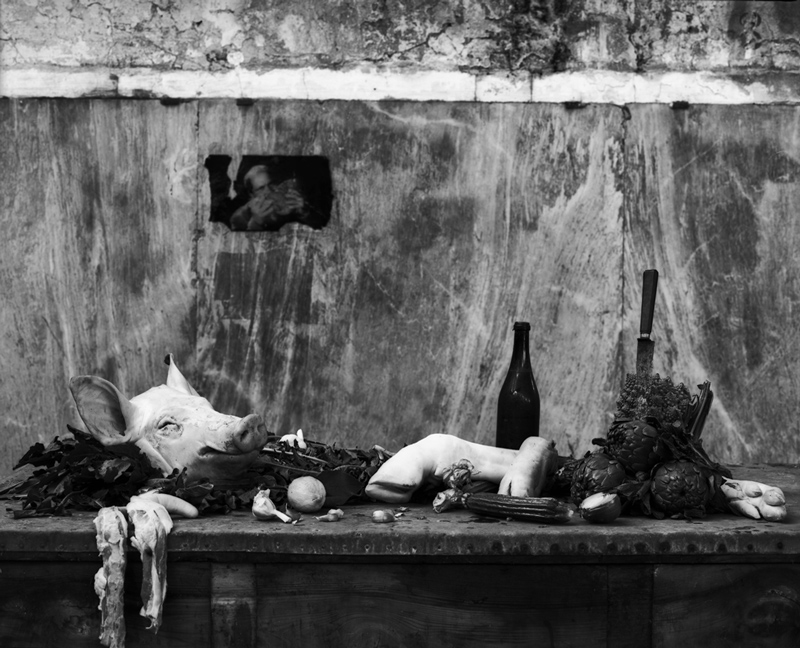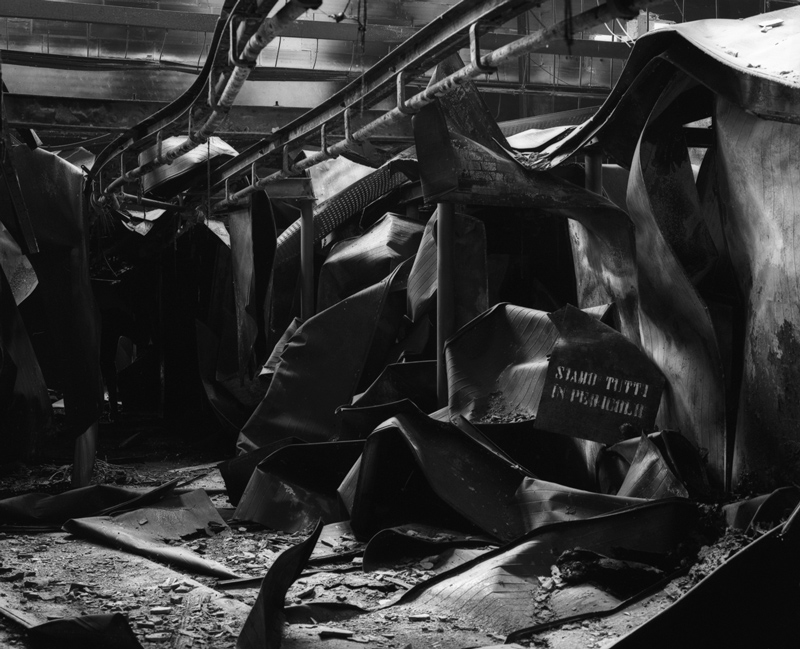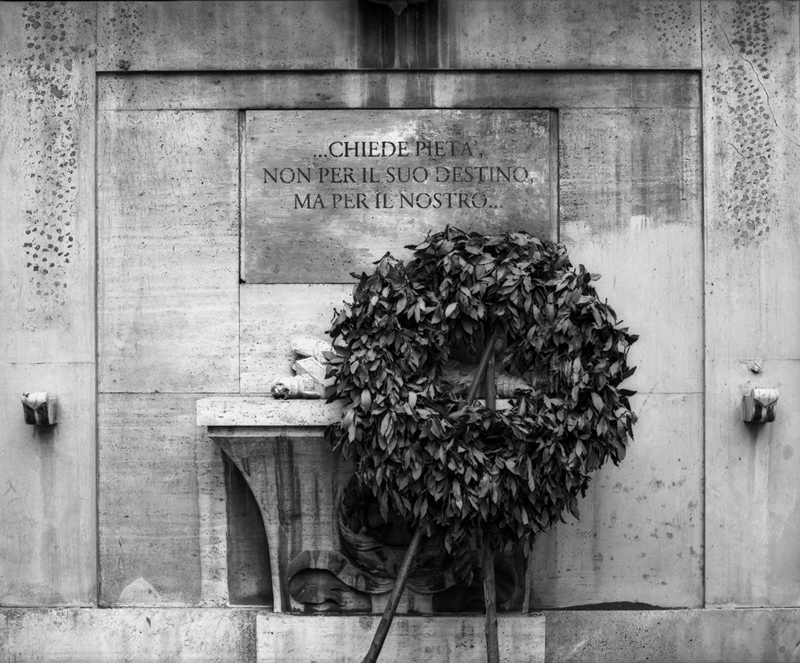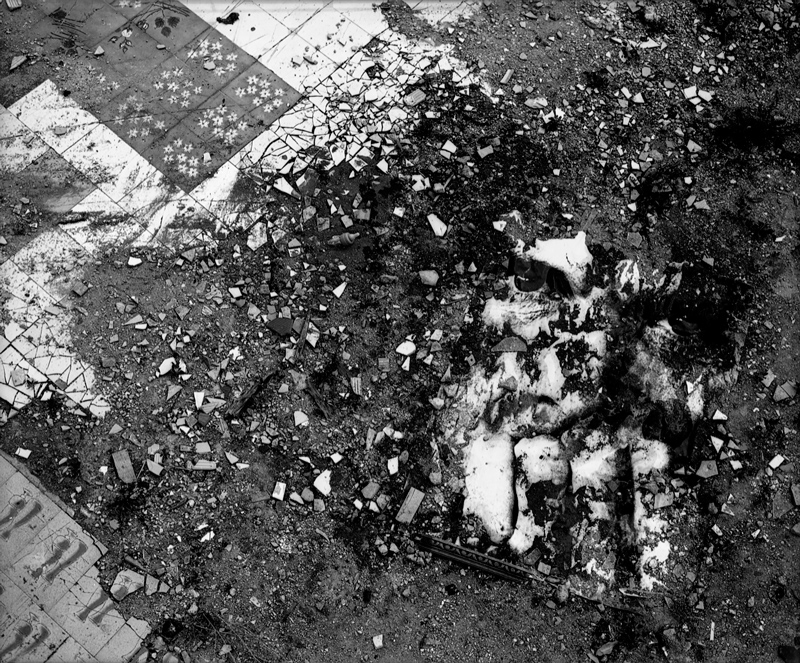 Wonderful and Miserable City
Presented at the International Festival of Photography in Rome, Wonderful and Miserable City is a photographic project about the poor, dilapidated neighbourhoods of Rome explored by Pier Paolo Pasolini at the turn of the 1960s.
Vitturi embraced Pasolini's perception of the city, beautiful yet in ruin, and sought out the locations of his first films, such as La Ricotta, Accattone and Mamma Roma. During his explorations, Vitturi collected fragments, shards, food and re-composed them into stage settings. Crumbling and decaying walls, objects from the past, phrases evoking a shattered world, were impressed on film, bringing the ruins back to light.
The images part of this collection are a homage to, and at the same time, a reflection on a disappearing world.