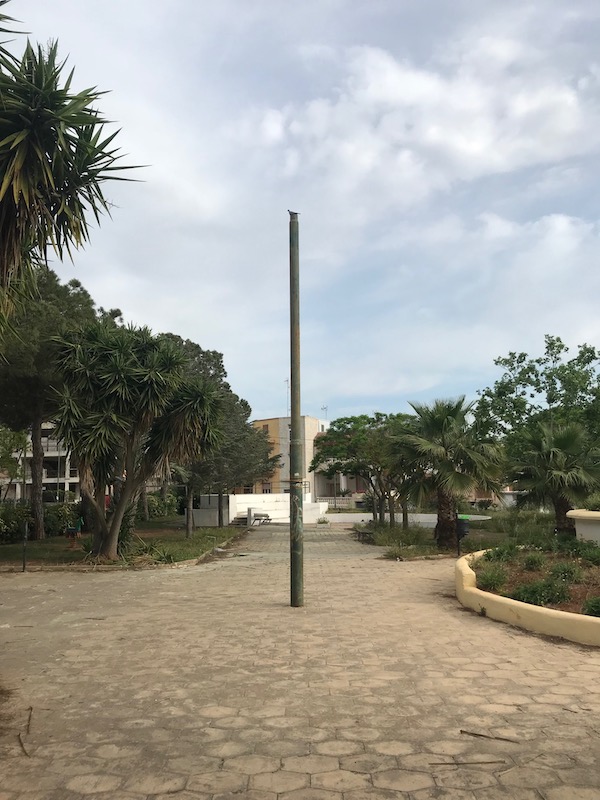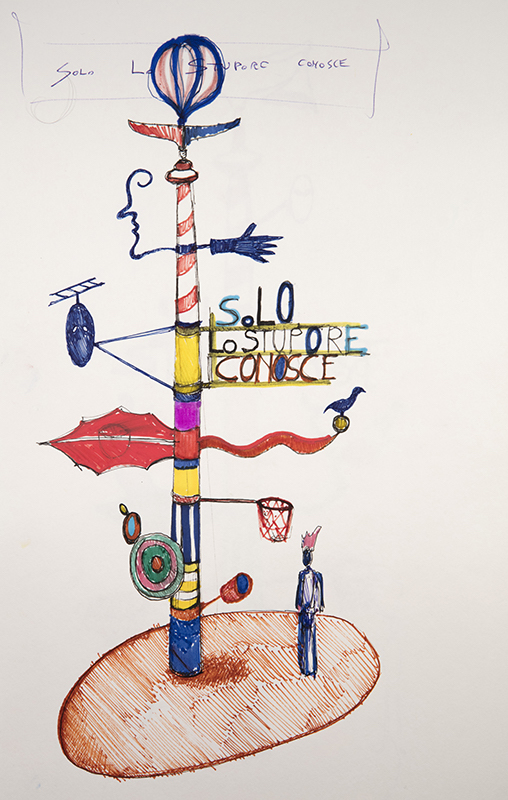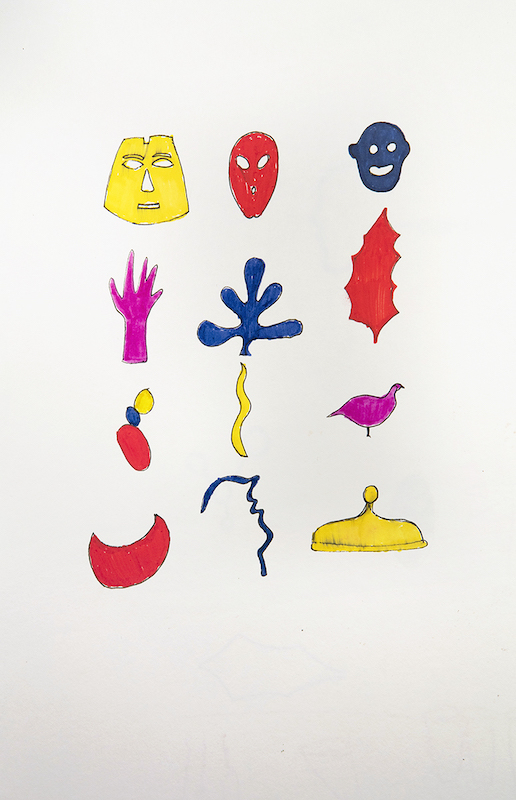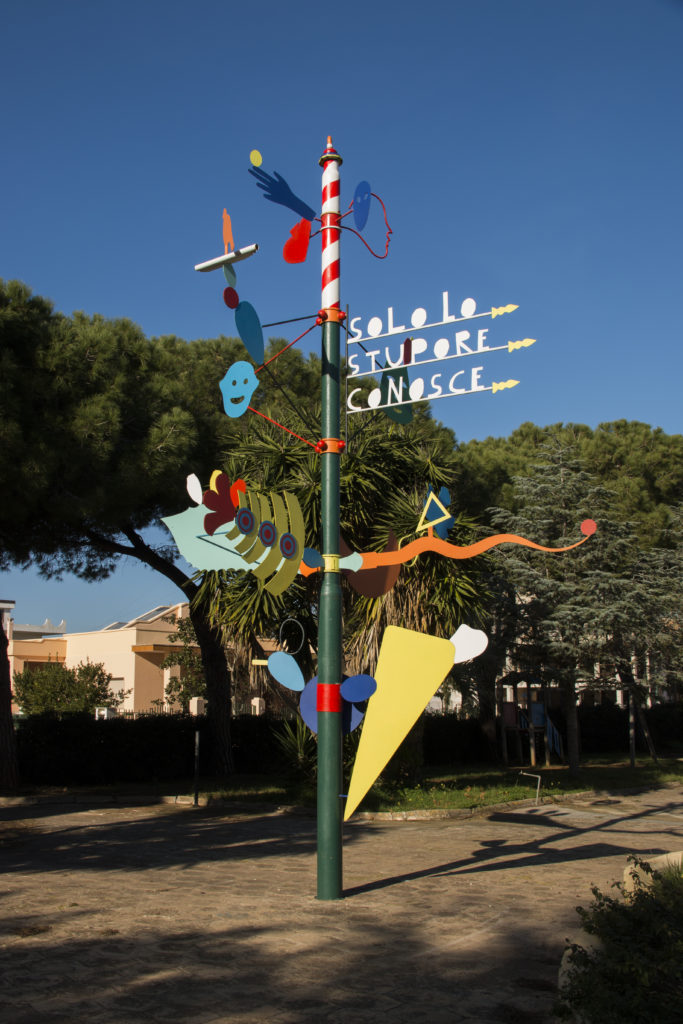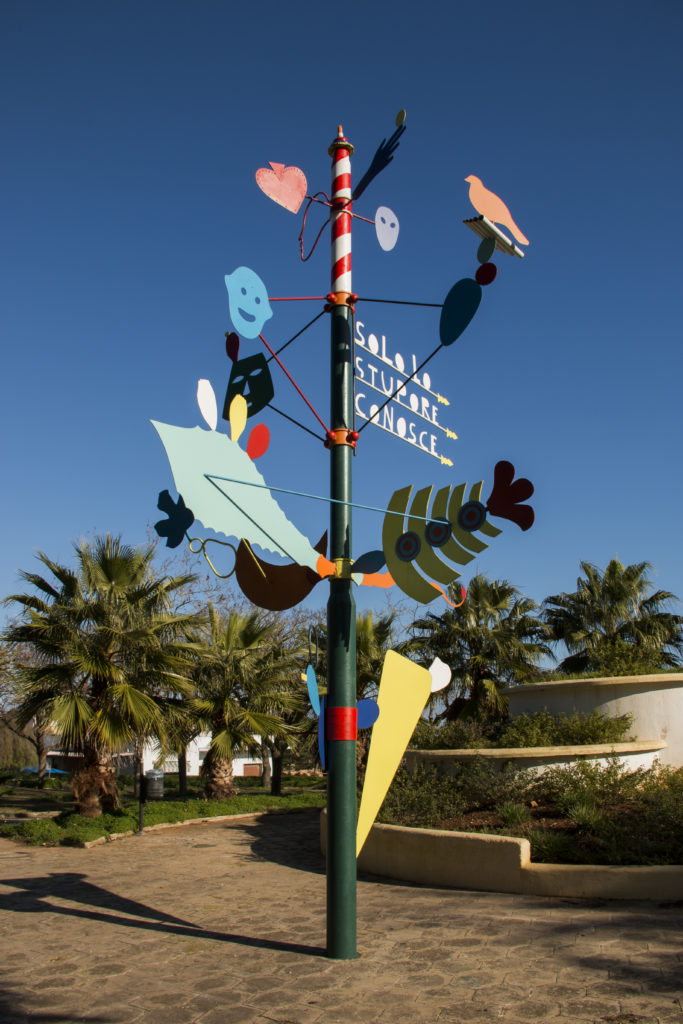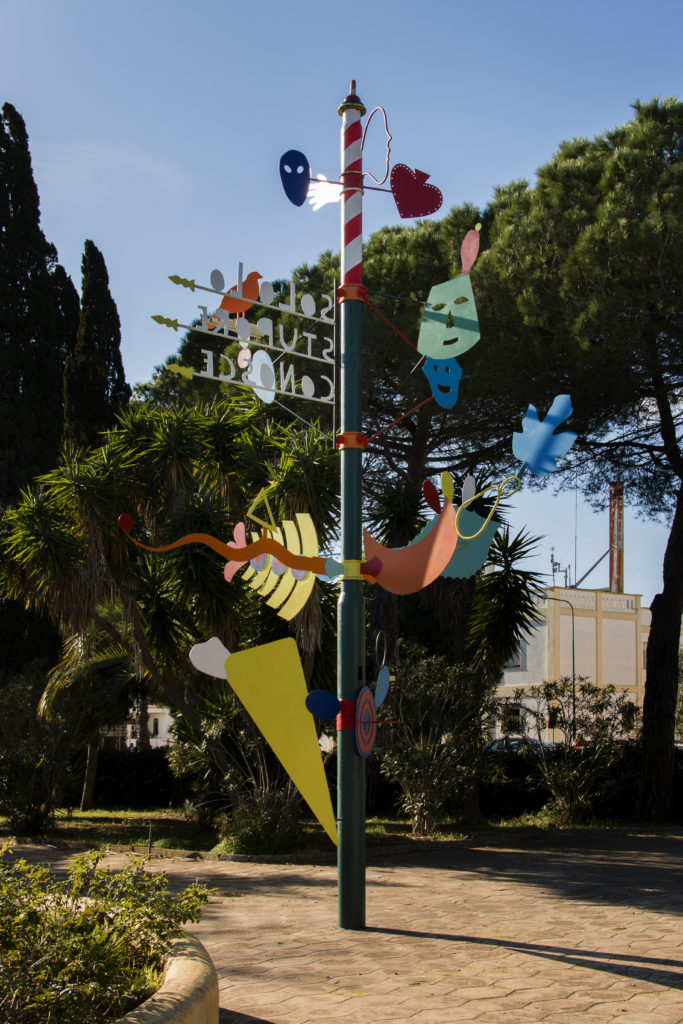 Solo Lo Stupore Conosce
"Solo lo Stupore Conosce" (Only Amazement Knows) is a sculpture located in Gagliano del Capo, the first permanent public installation by Vitturi and the inaugural work of a series of artist commissions for the Capo d'Arte project in Italy.
The sculpture, located in the "Villetta" in Via Roma, is the result of the artist impressions gathered during his stay in Gagliano and is enriched by the contaminations of his experiences in Venice and Peru. The work came to life from the repurposing of a pre-existing metal pole, which was repainted and adorned with colourful metal shapes made by the local blacksmith and designed by Vitturi, including figurative elements and a basketball hoop. While reviving an object of no value for a new playful use, the work is an invitation to search for the exceptional in the ordinary.
The title – from a phrase of 4th-century theologian Gregorio di Nissa: "Concepts create idols. Only amazement knows" – is an invitation to be surprised, and to consider how a simple gesture or a glance can transform the most ordinary element into something magical and ethereal.
The project was commissioned by Curator Massimo Torrigiani as part of the 9th edition of Capo d'Arte, a non-profit programme for the promotion of contemporary art and culture in the region of Salento, Southern Italy.