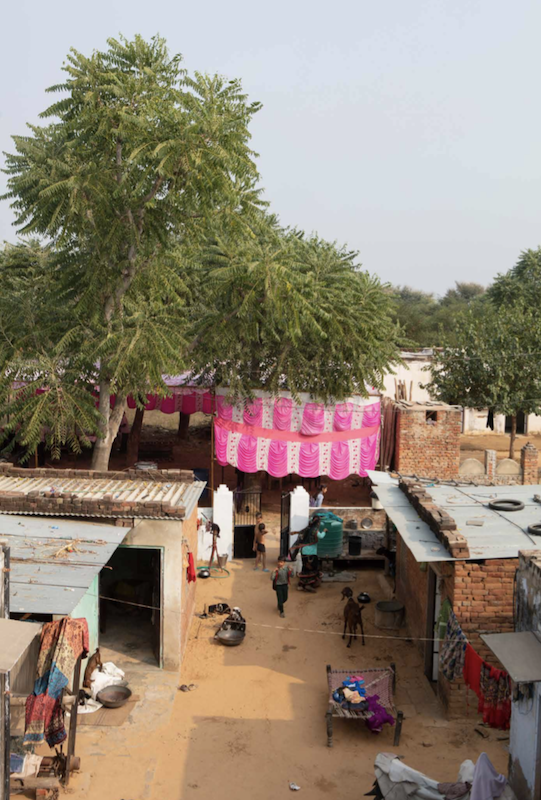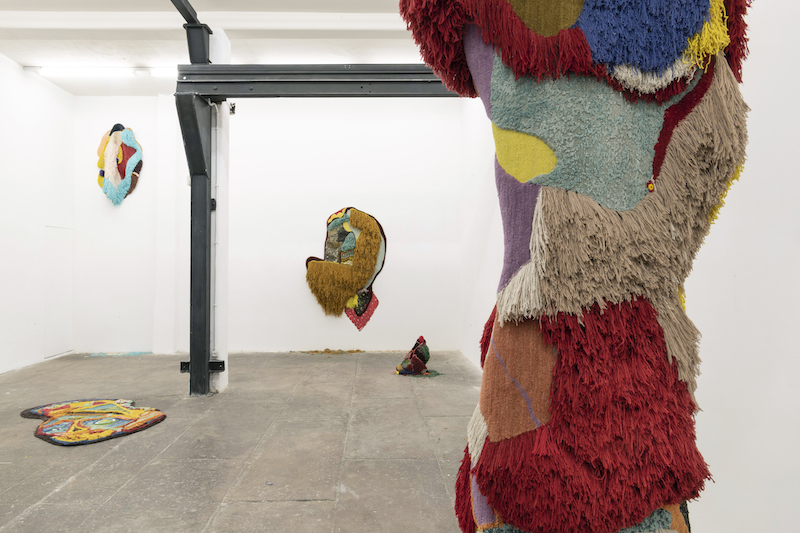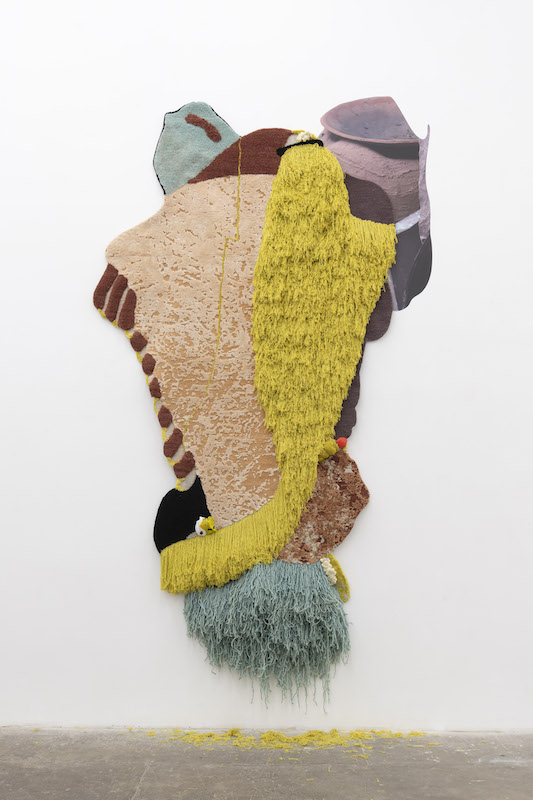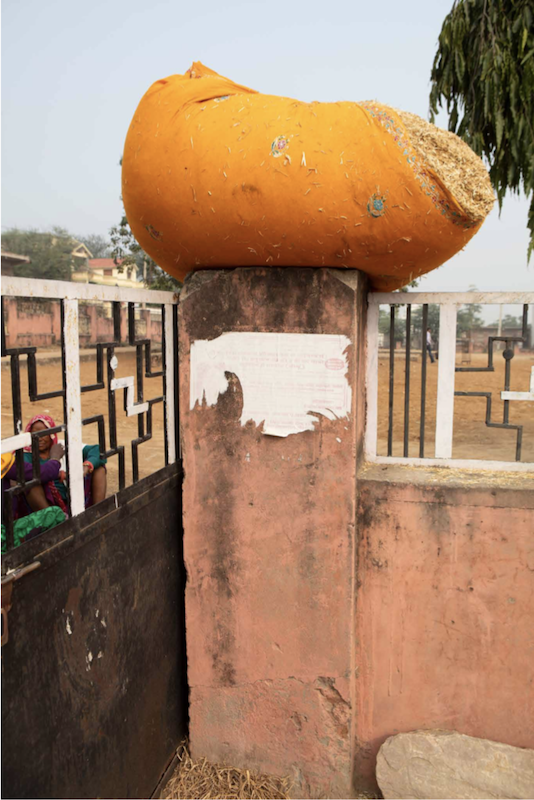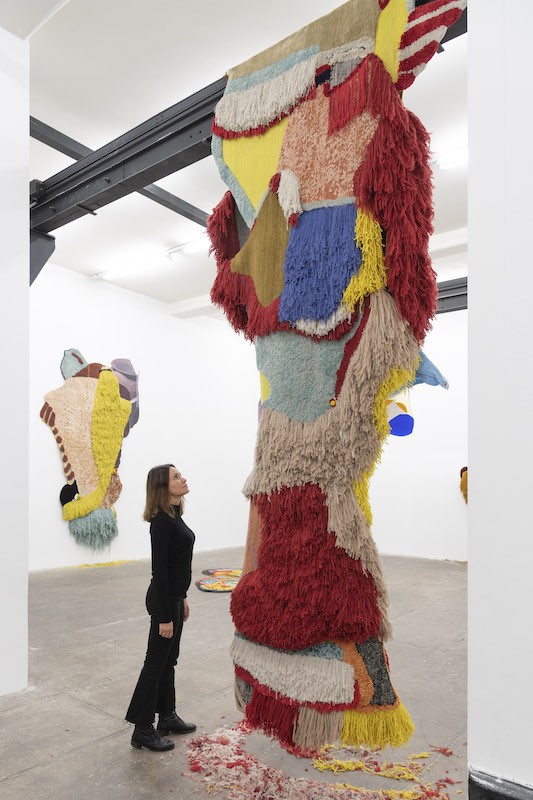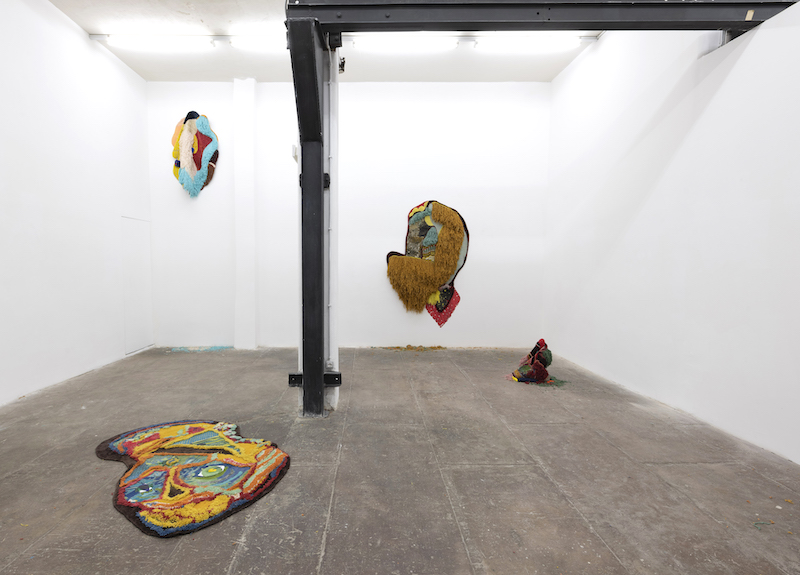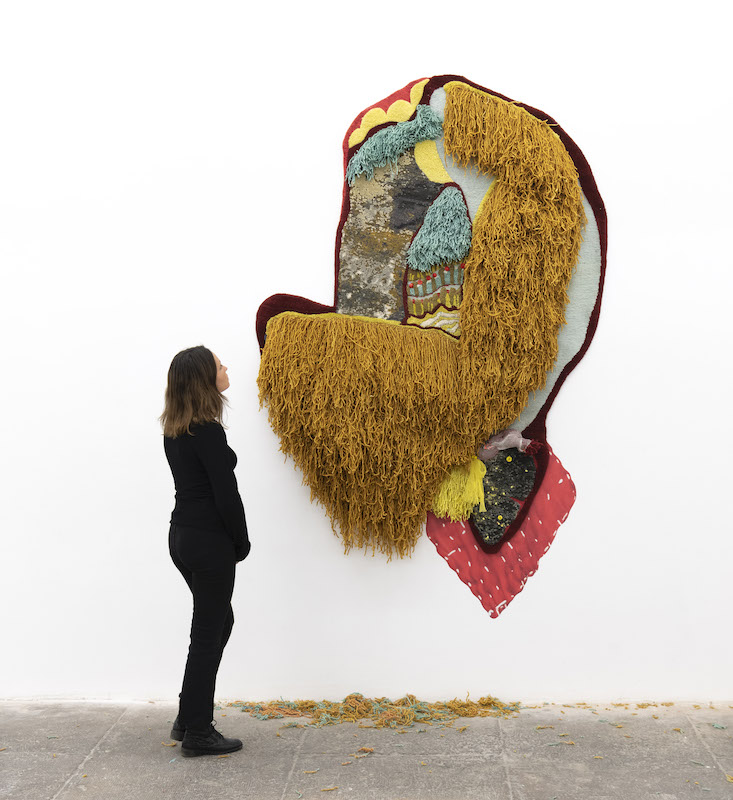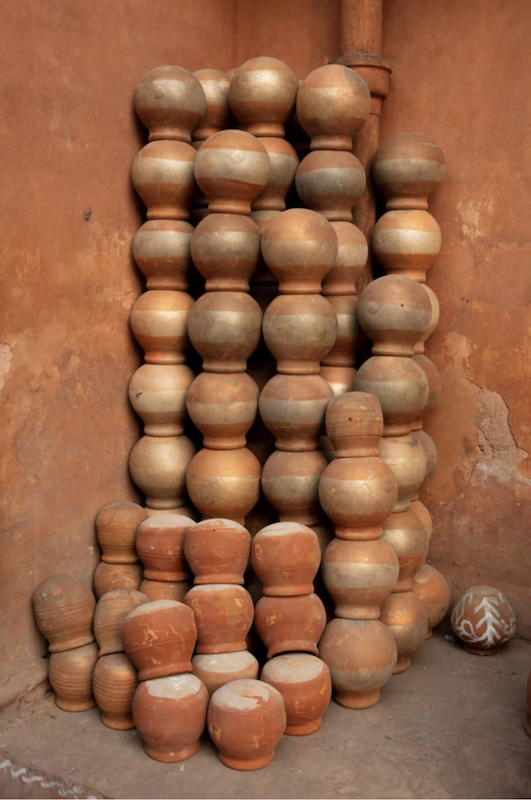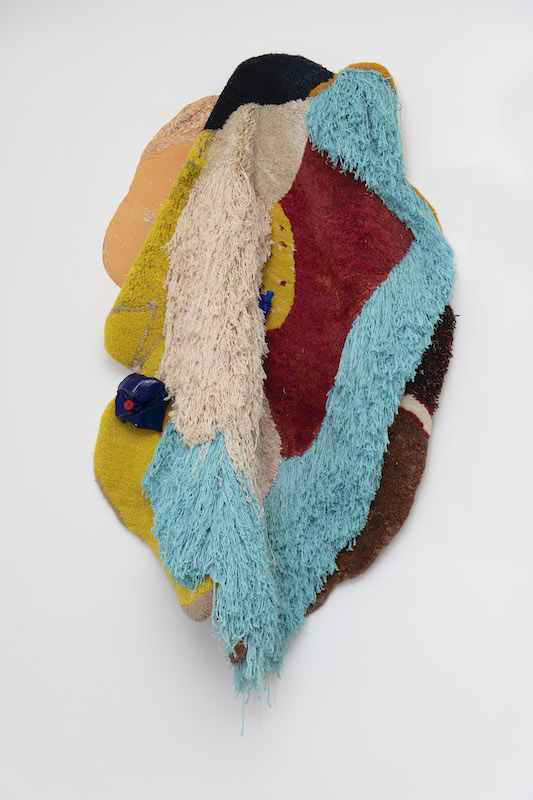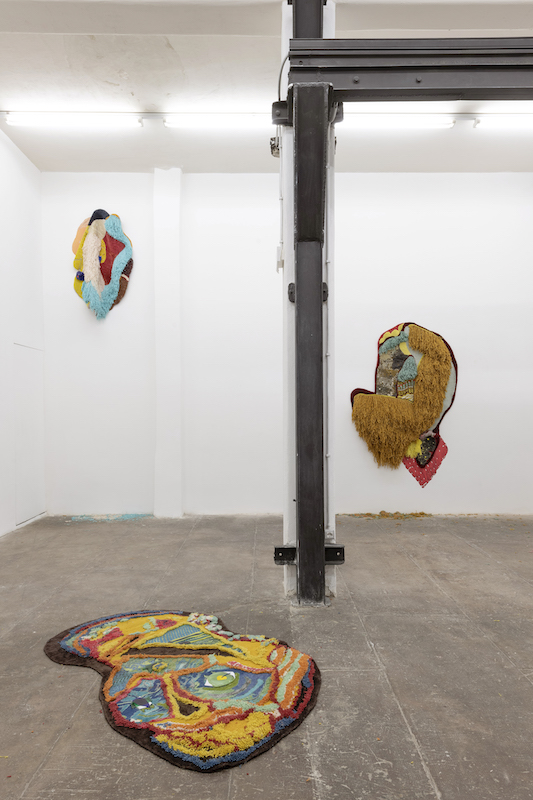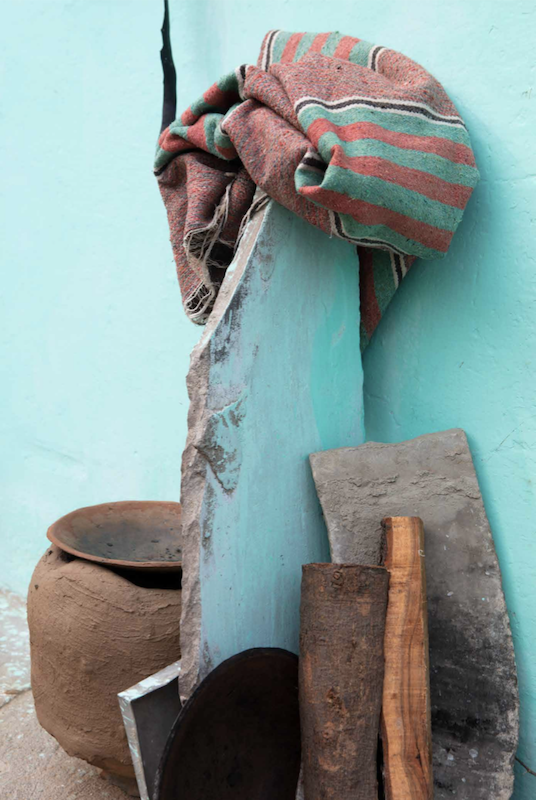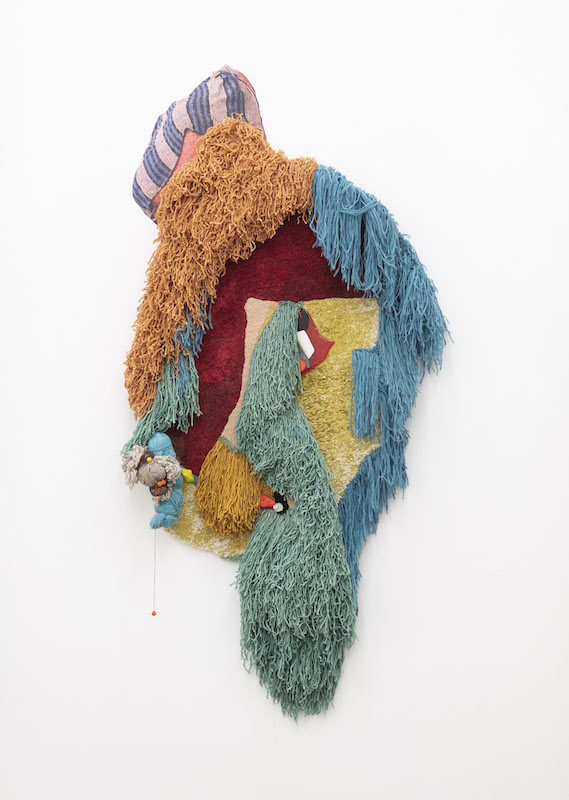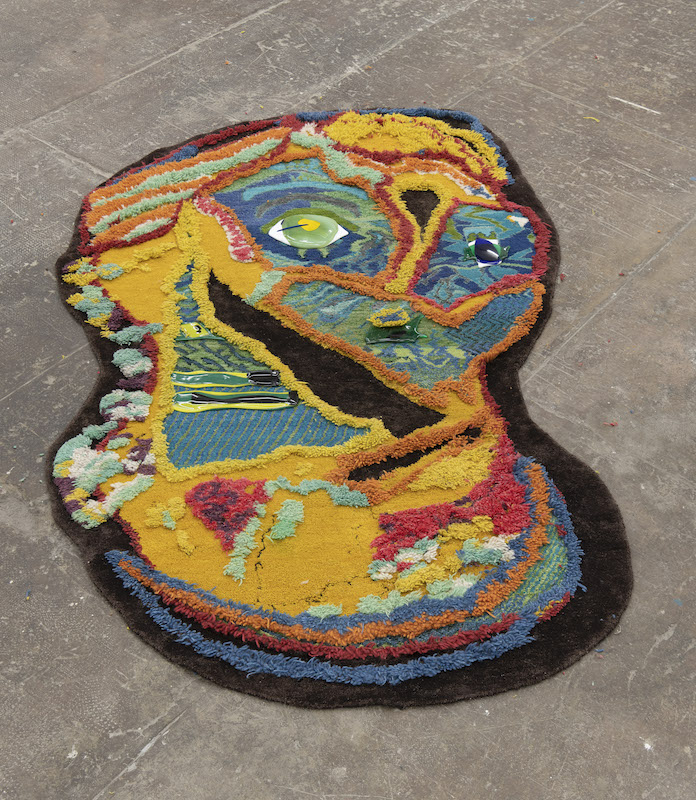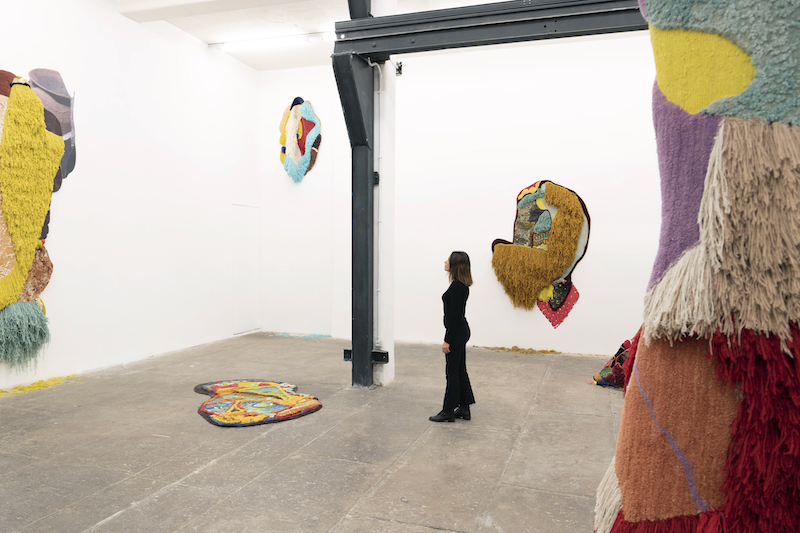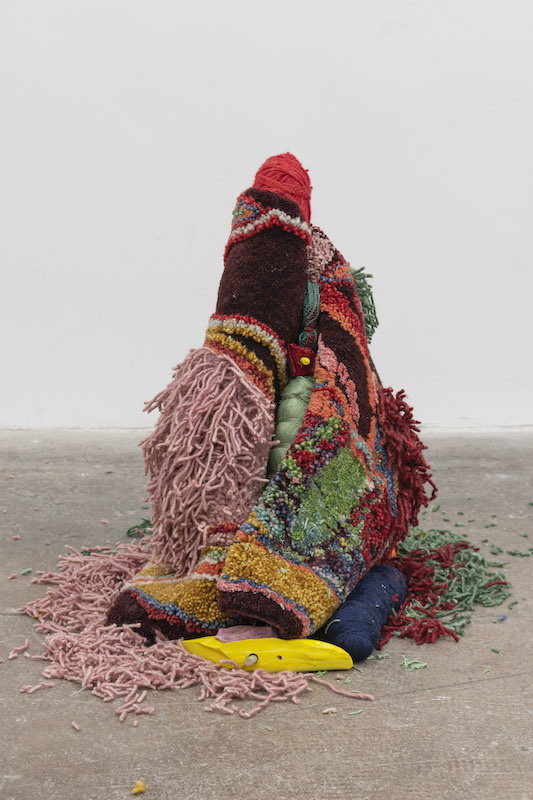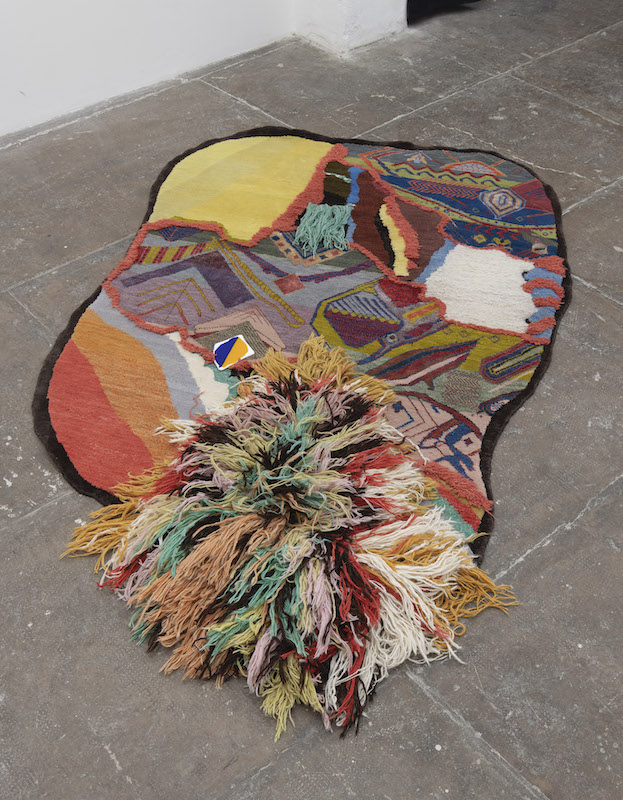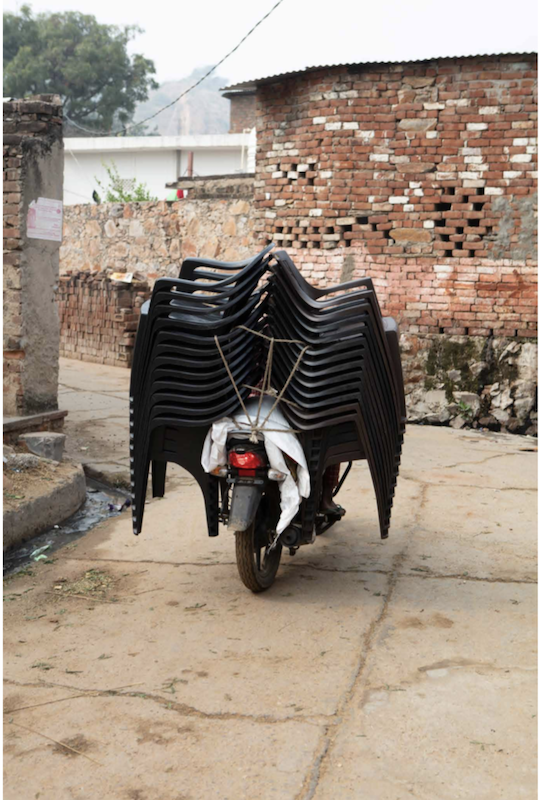 Jugalbandi
"Jugalbandi" was conceived from an invitation from the Jaipur Rugs Foundation to create a series of tapestries in Rajasthan. In Hindi, Jugalbandi means "intertwined twins", a word used to indicate a musical performance between two soloists who play simultaneously", and is here used to describe the creative dialogue that took place with the foundation and with the local weavers.
While travelling through rural communities and meeting local weavers in Rajasthan, Vitturi photographed the sculptural assemblages that the village life unconsciously creates, such as a hay bale precariously balancing on a gate pillar or a loom covered by a tarp, and abstracted them into a series of graphic fragments. These monochrome silhouettes are then merged creating a composition of multilayered colour fields.
In a second phase, the moment of dialogue with the weavers began and the abstract fragments, through the hands of the Indian artisans, took shape as tapestries. In some of the works, Vitturi decided to create areas in which the weavers could intervene, not only with their technique but also their own vision and ideas.
The result was a Jugalbandi, a digital dialogue of two authors carried out during the period of lockdown between London and Rajasthan, in which Vitturi's graphic impressions, inspired by the shapes and textures collected during the time spent in the village, cohabit and coexist with the world sketched by the weaver.
The final passage of the process took place in the exhibition space in Italy at T293 gallery where the tapestries were sculpted by removing and cutting the excess material and were completed by adding materials from Vitturi's Venetian studio: fragments of glass made in the Murano furnaces, scraps of Peruvian fabric, Nigerian nets.
In this promiscuity of material and narratives, the works took their final form.
The project could not have been realized without the collaborative work of Guddi, Shanti Devi, Manju Devi, Suman, Sonu Devi, weavers of Jaipur Rugs Foundation.