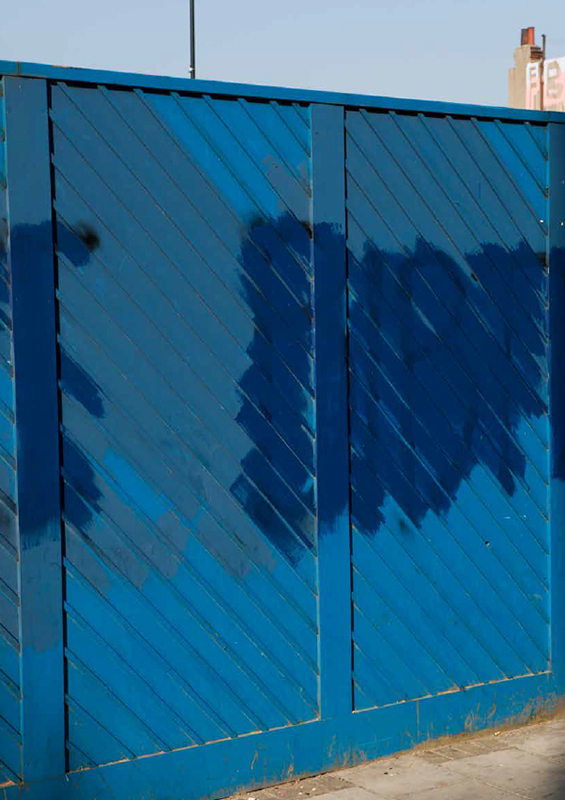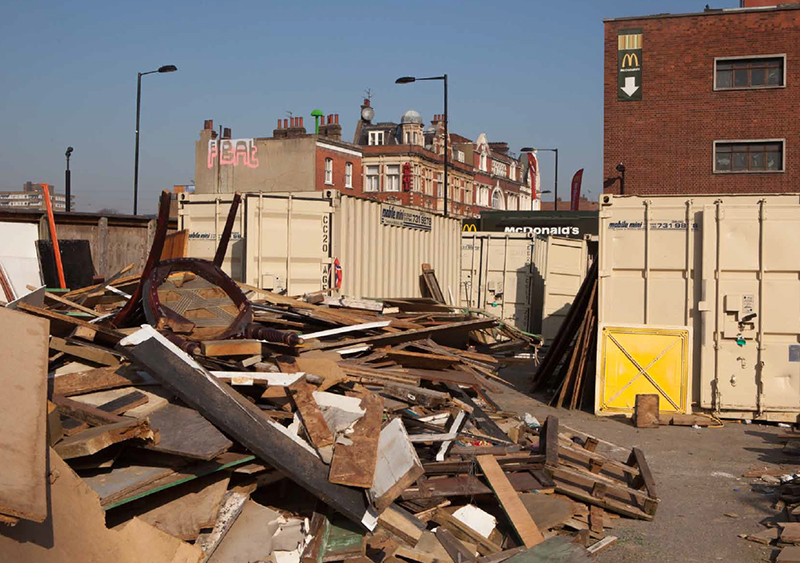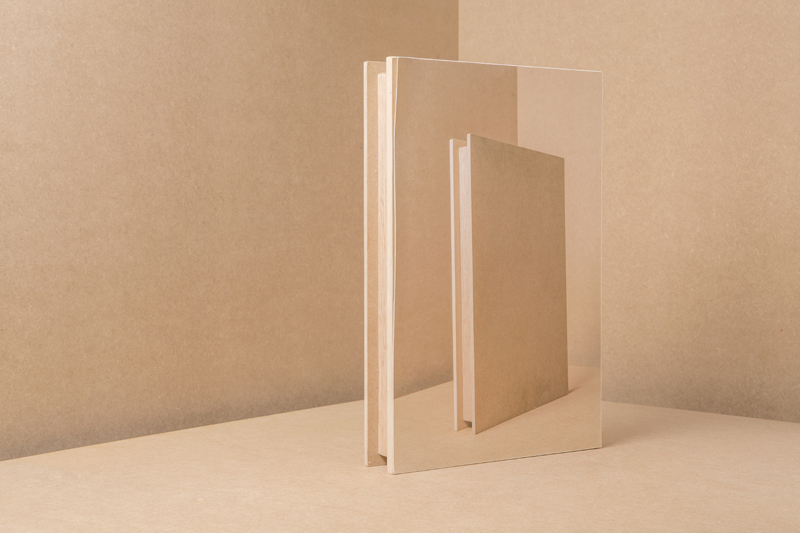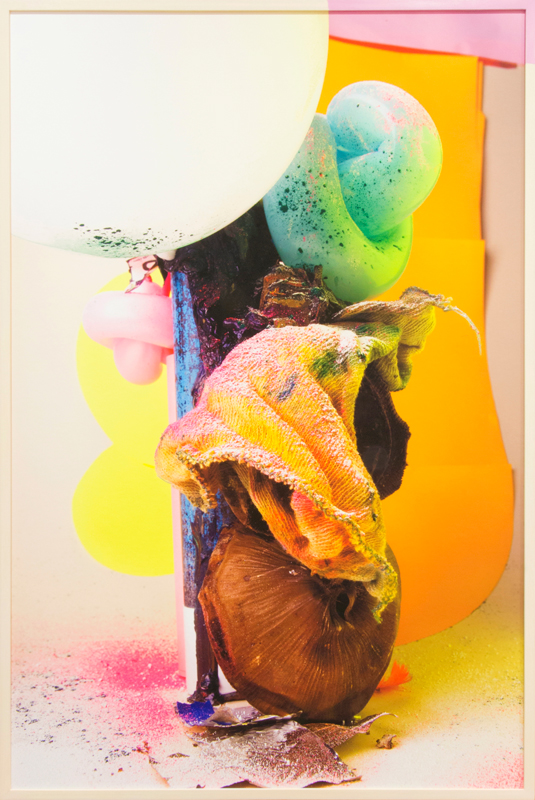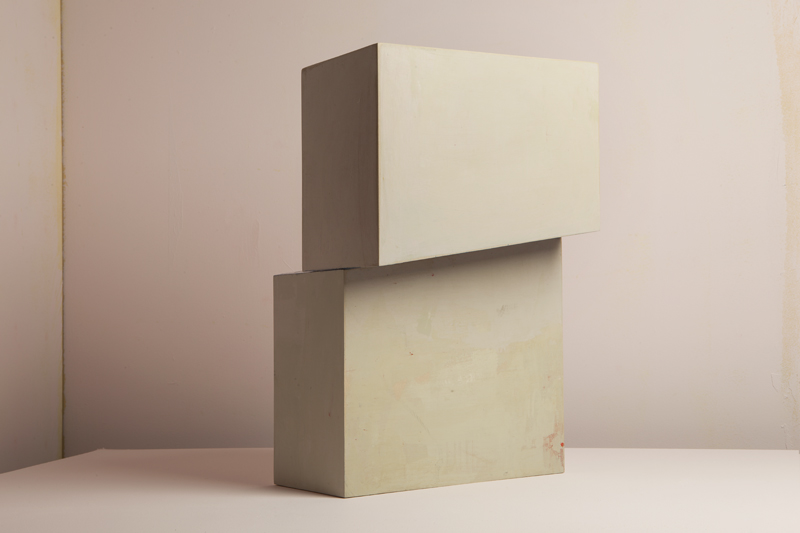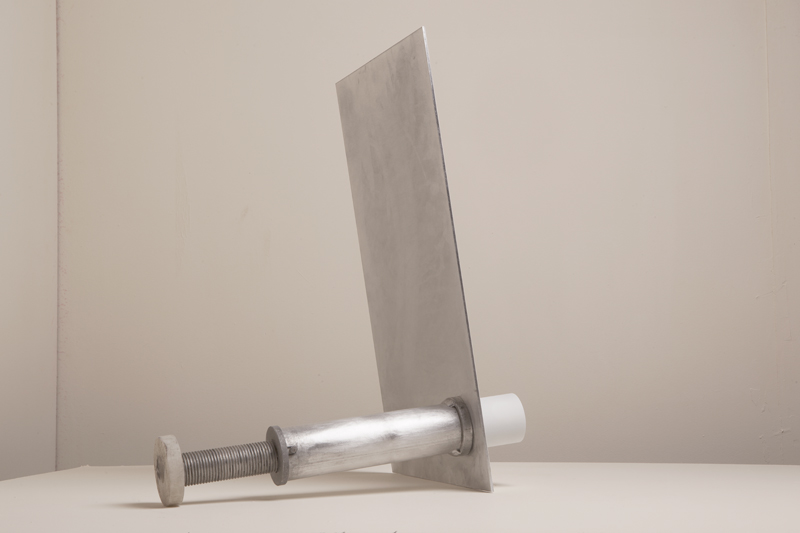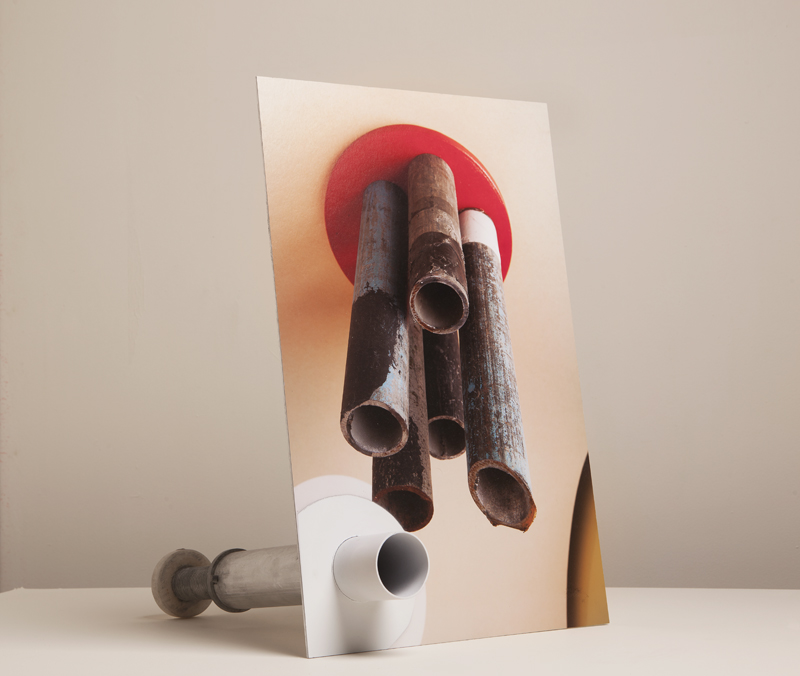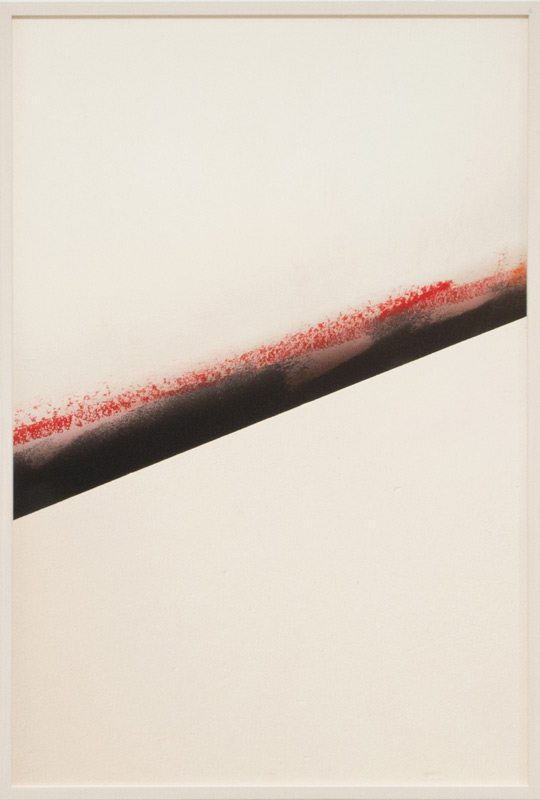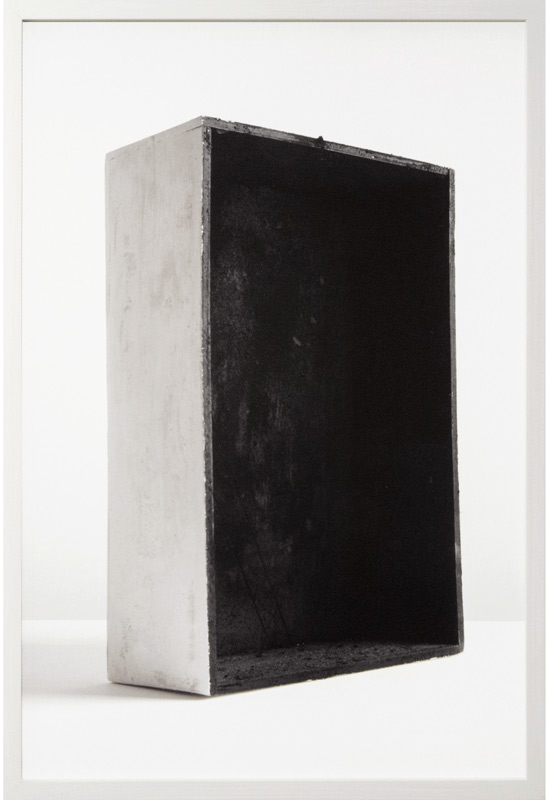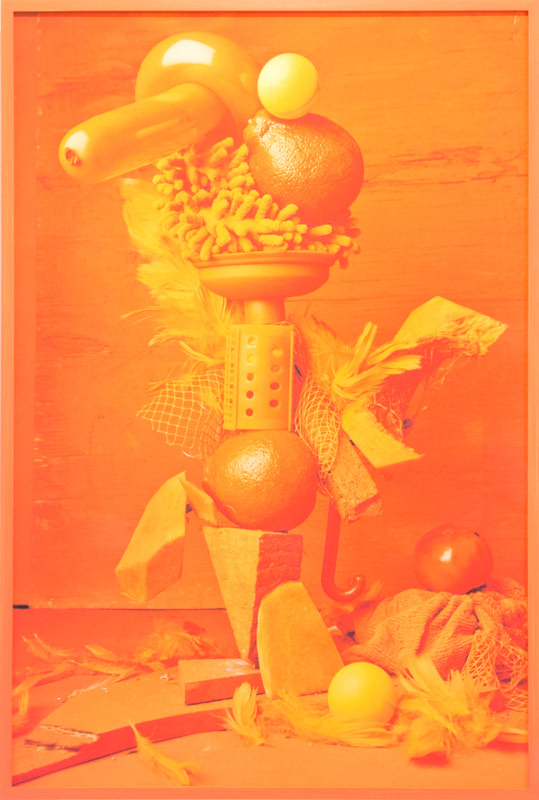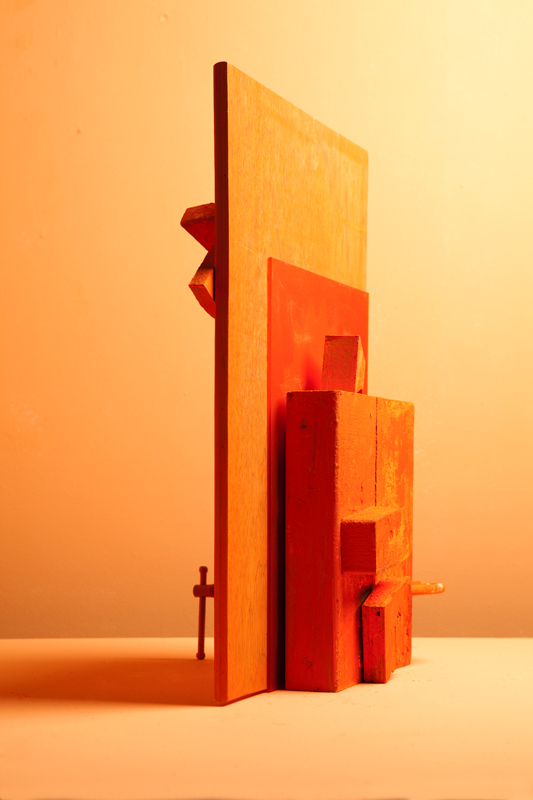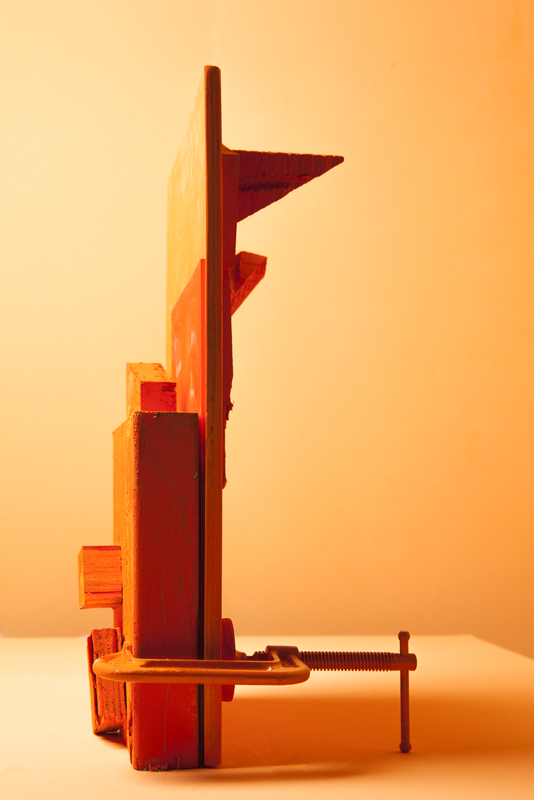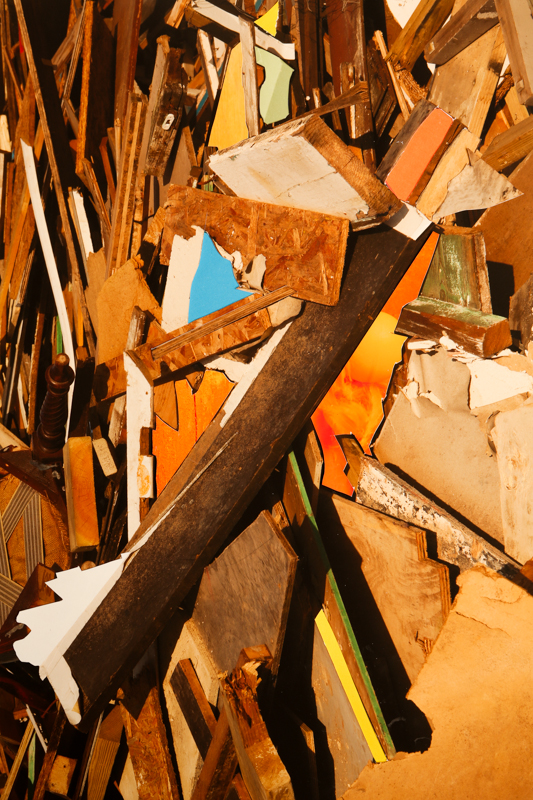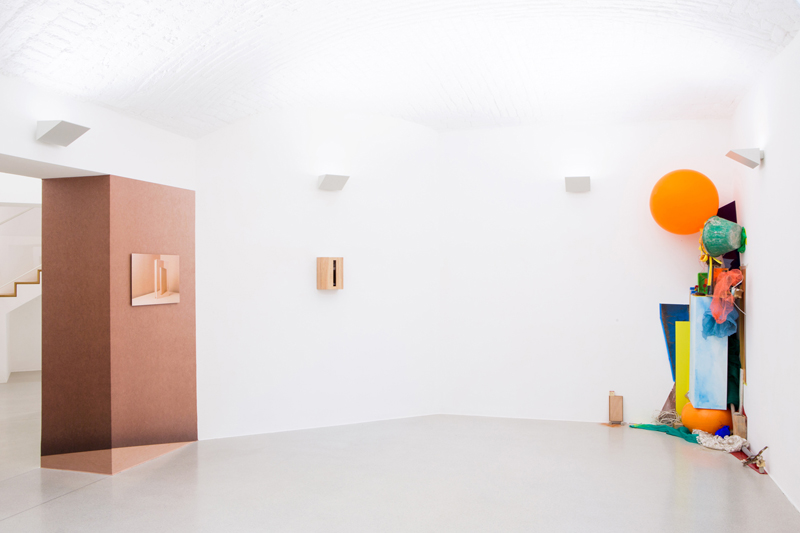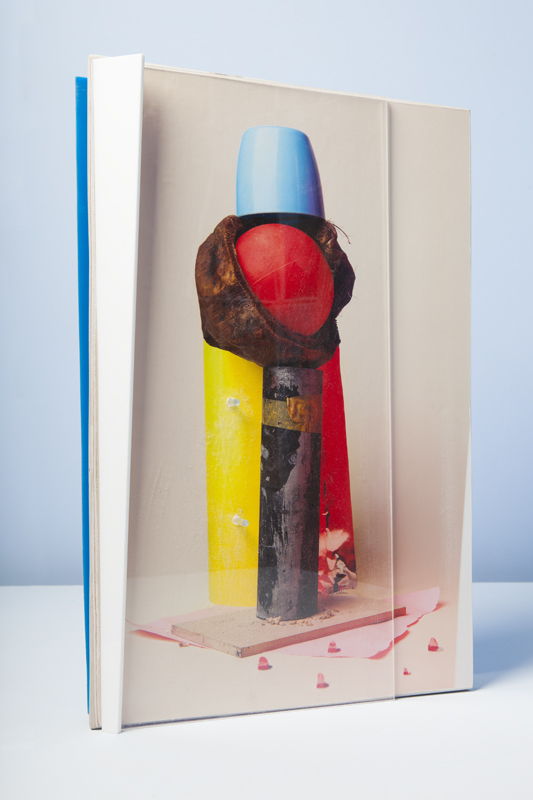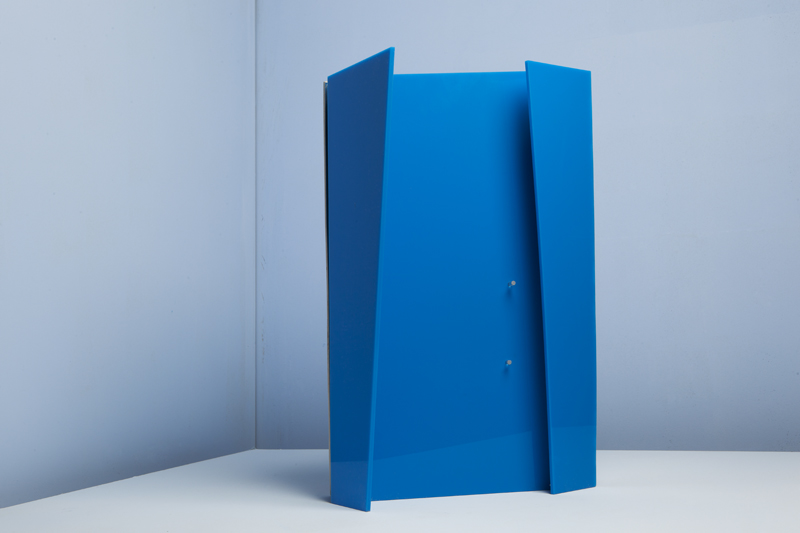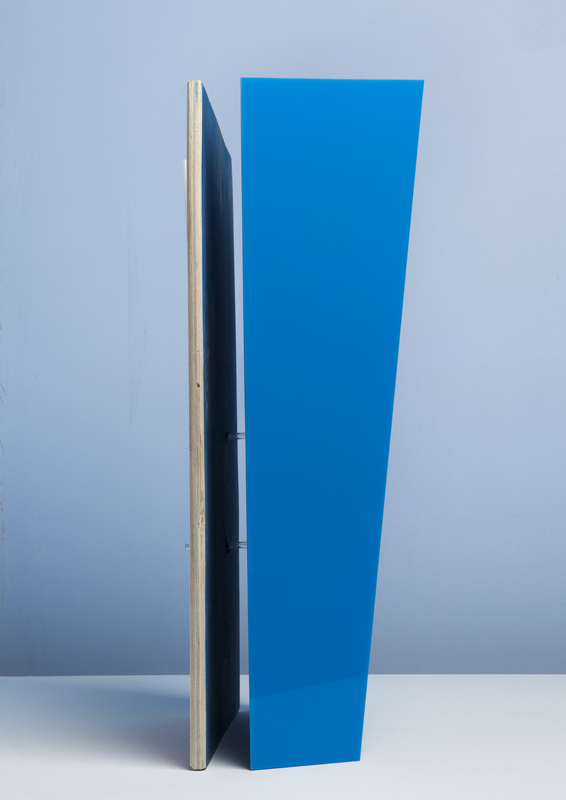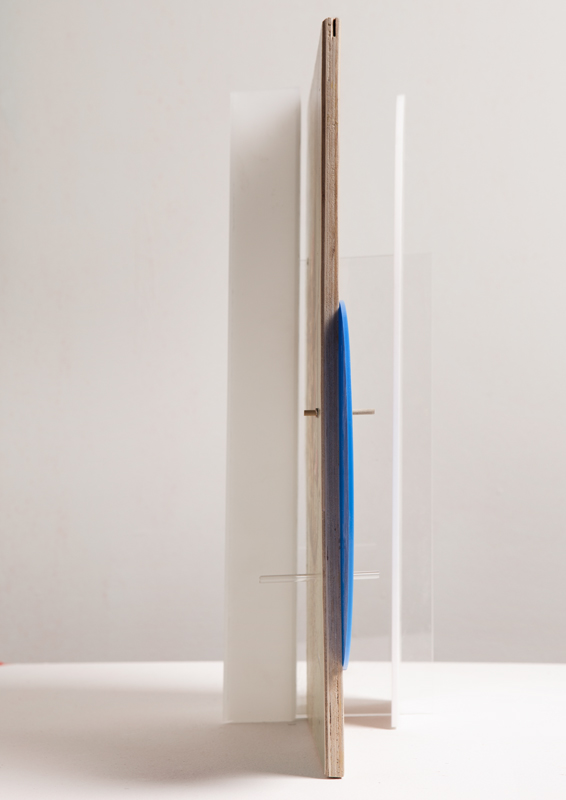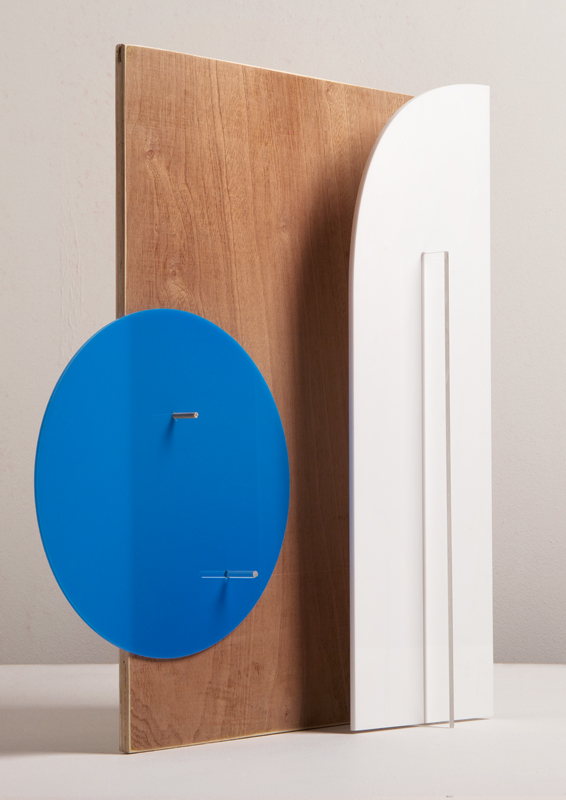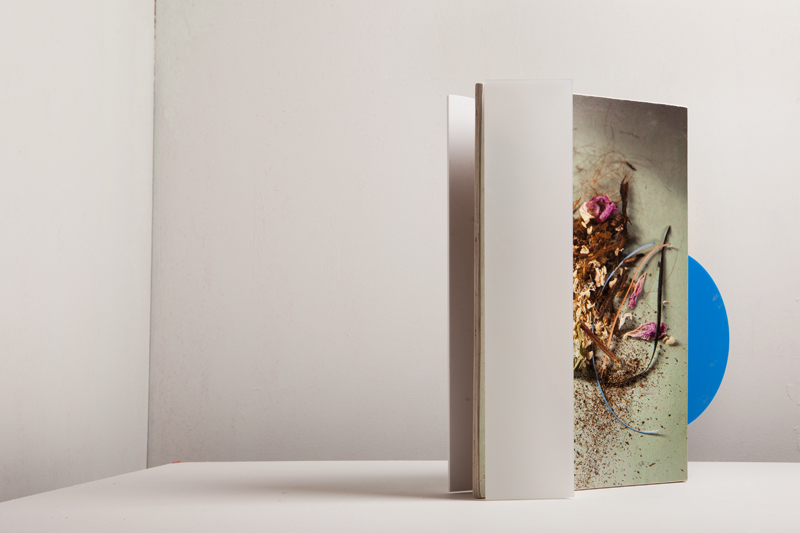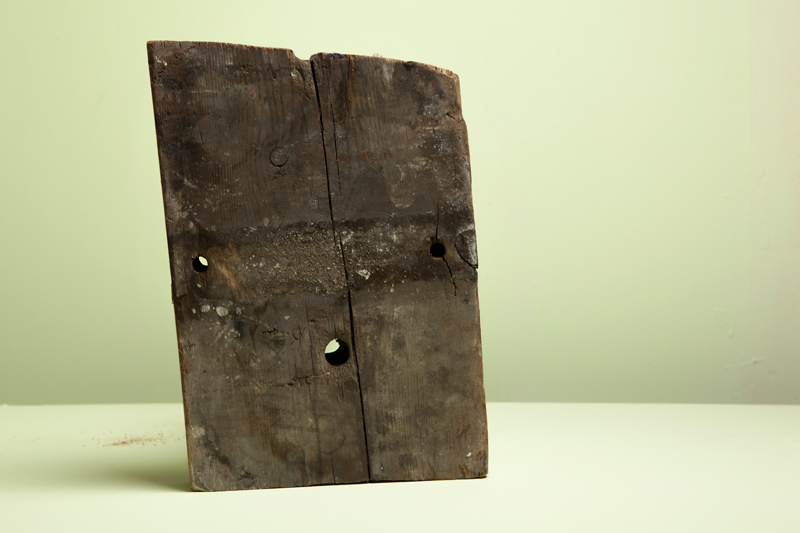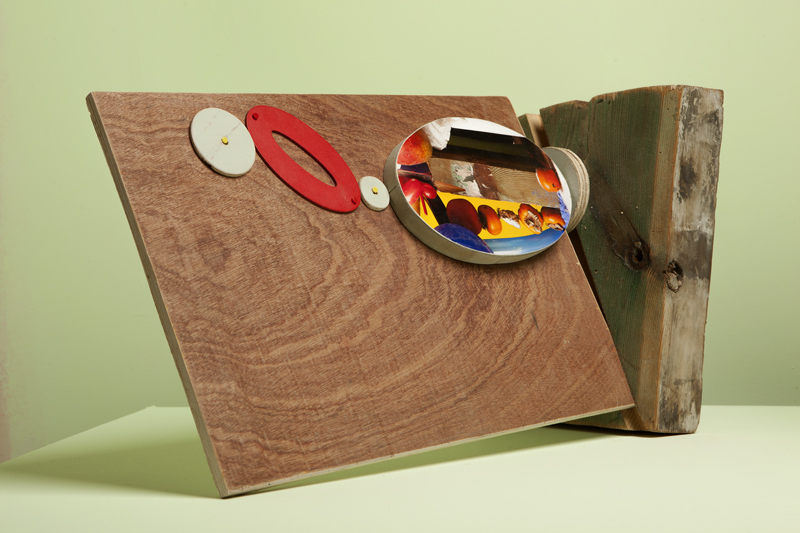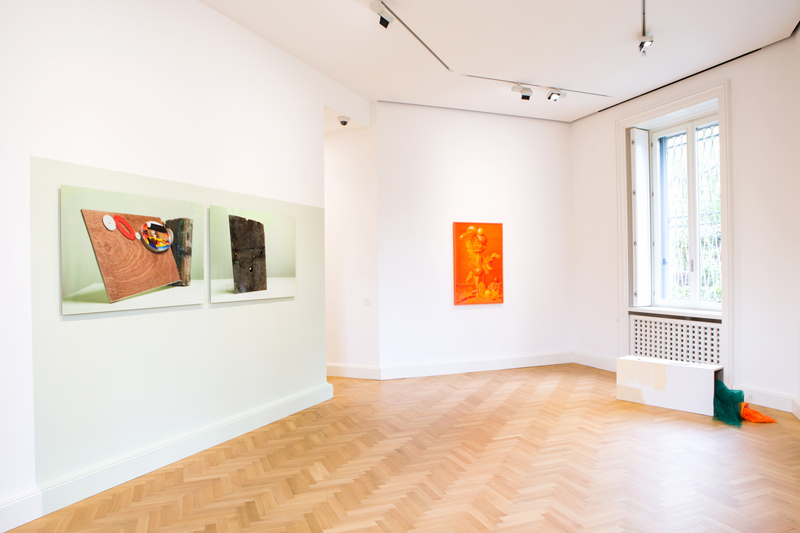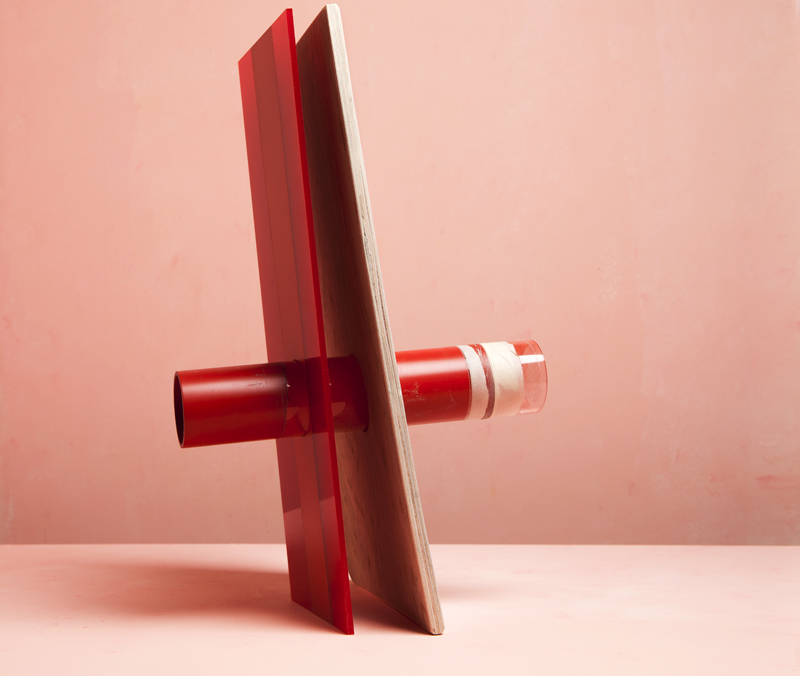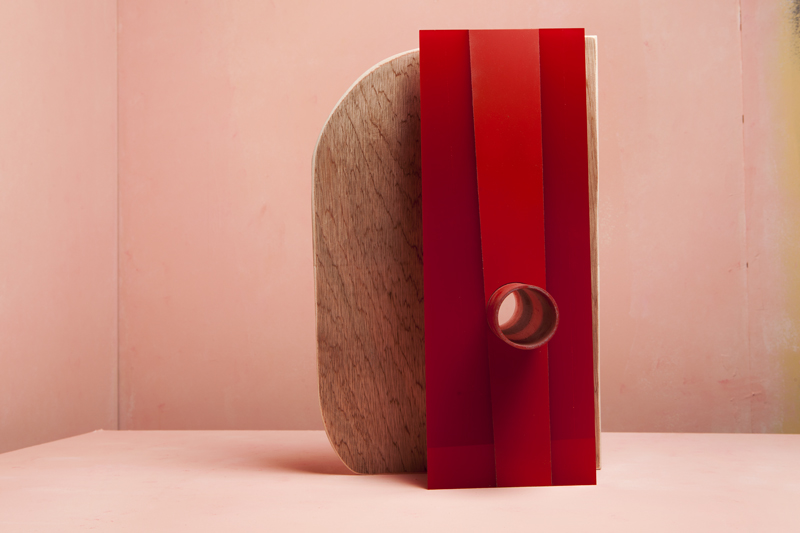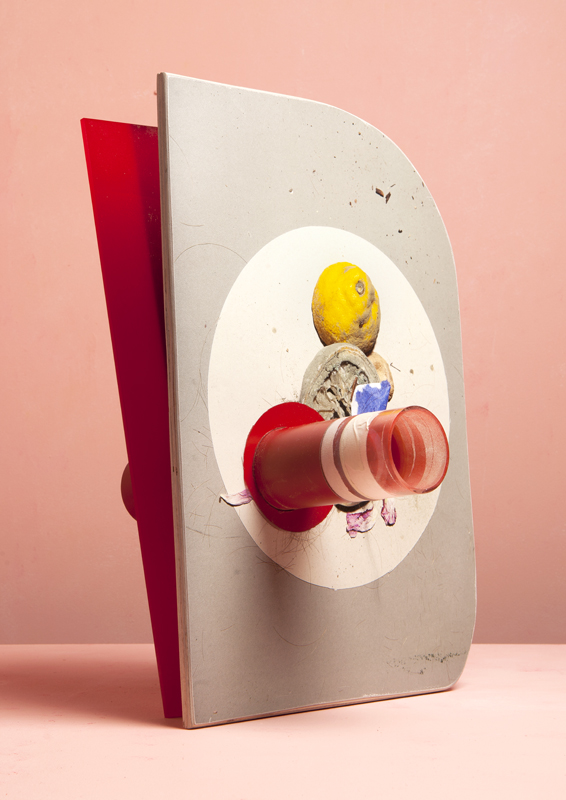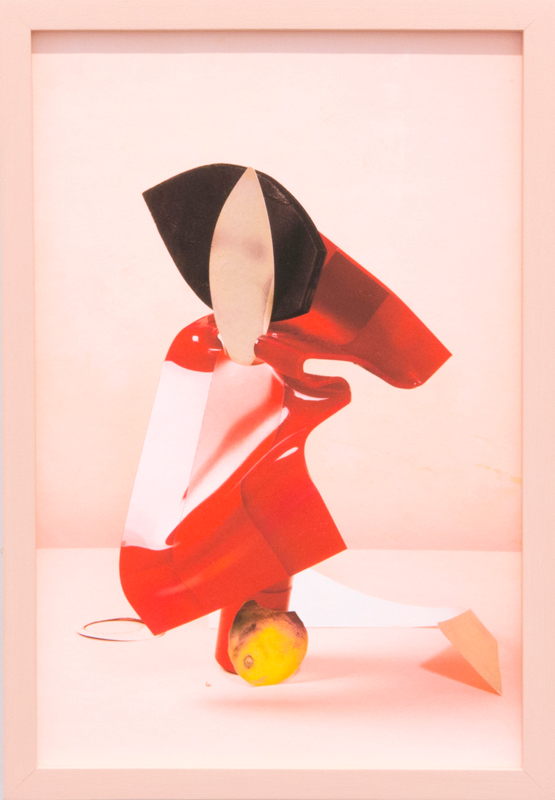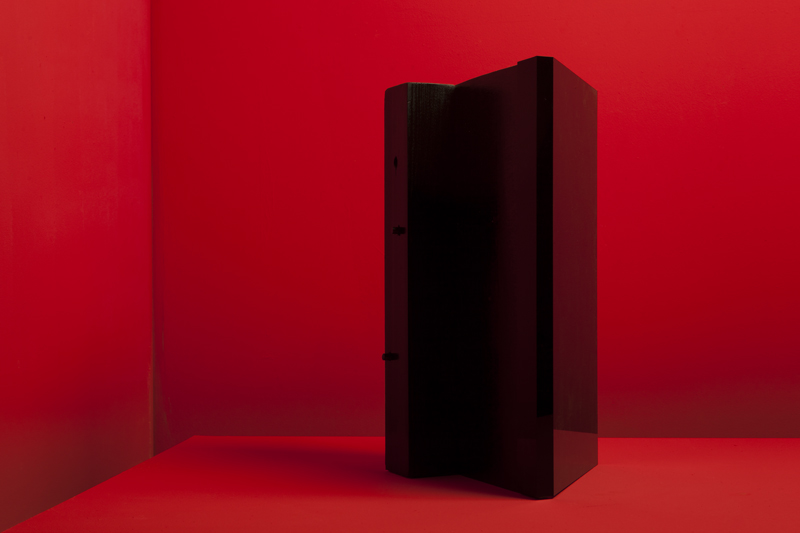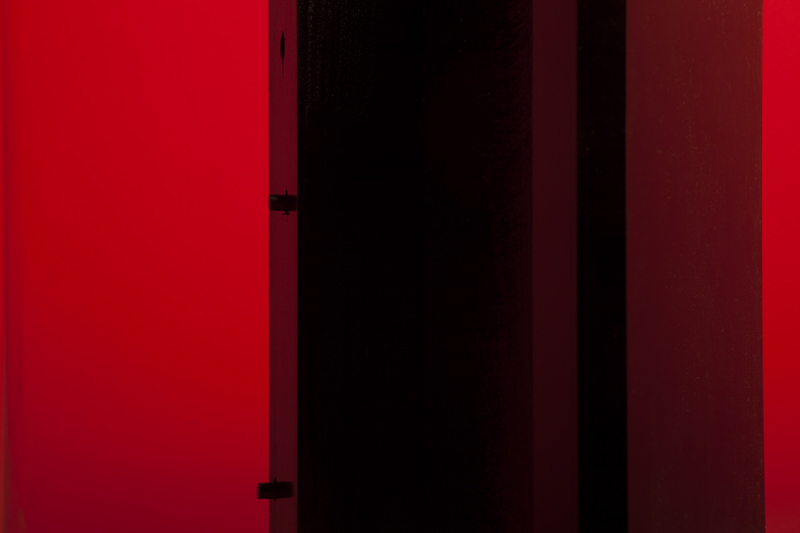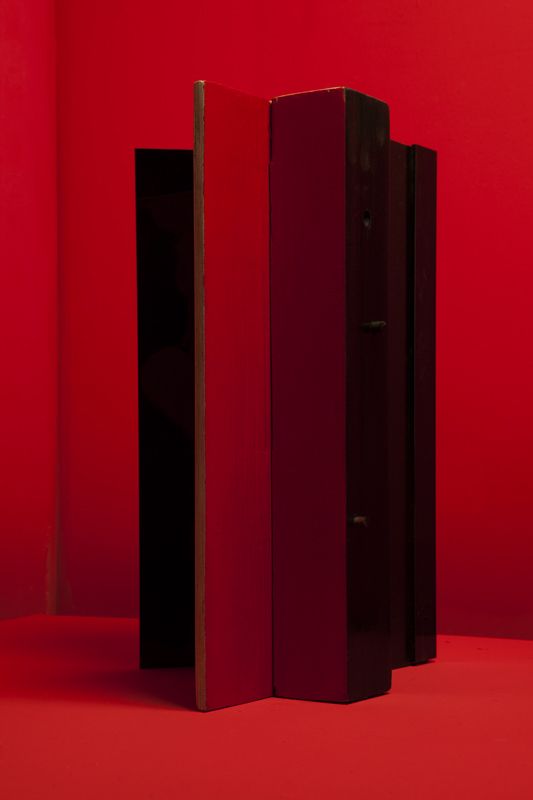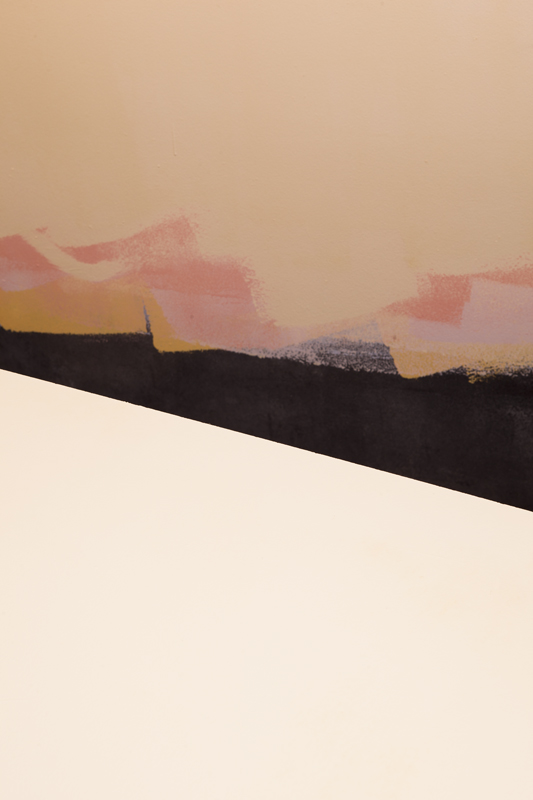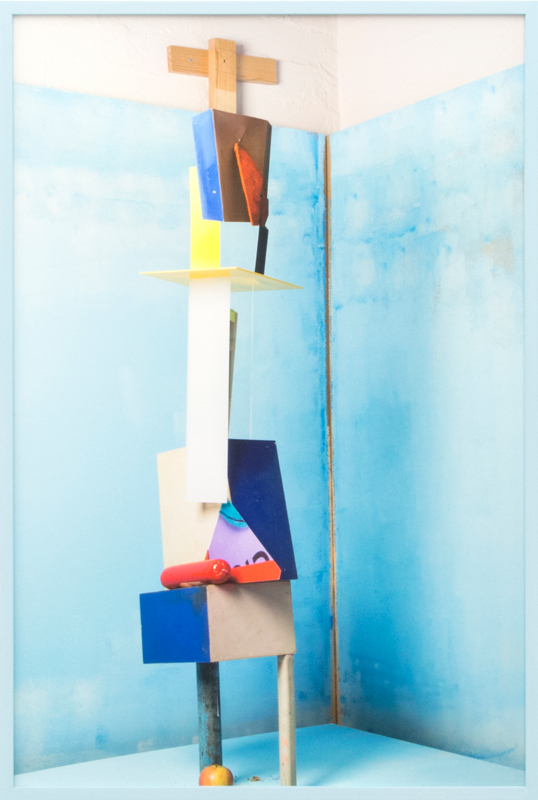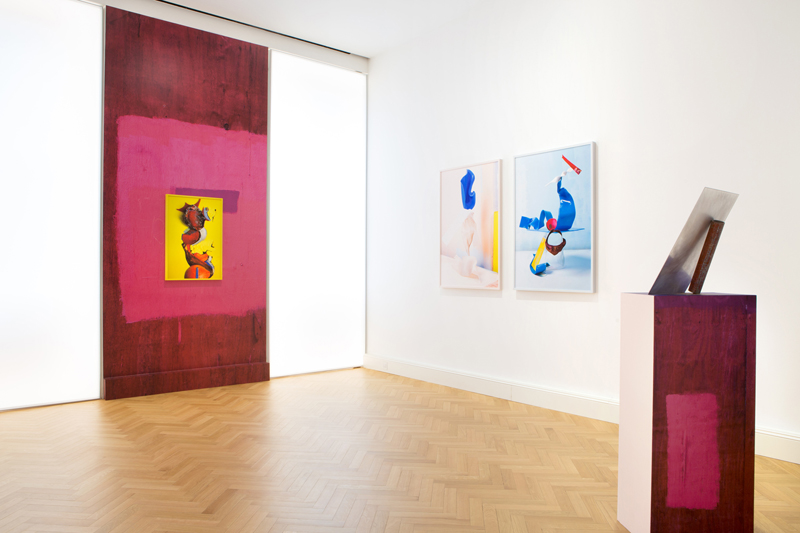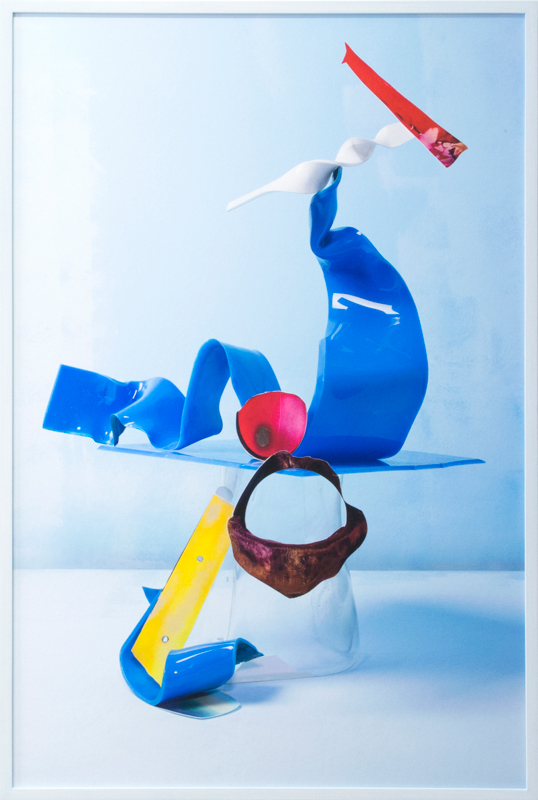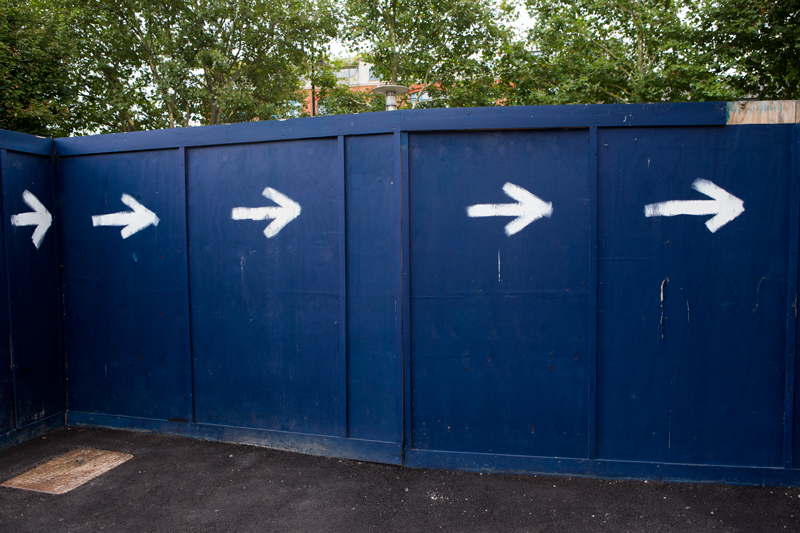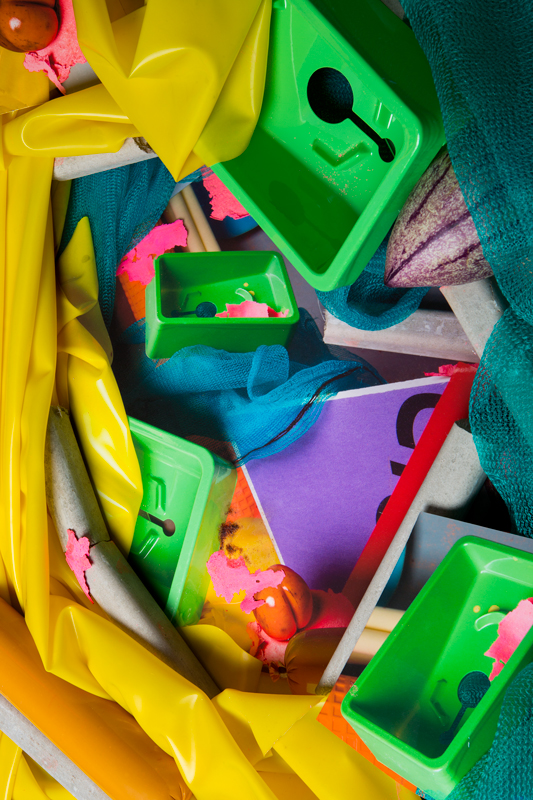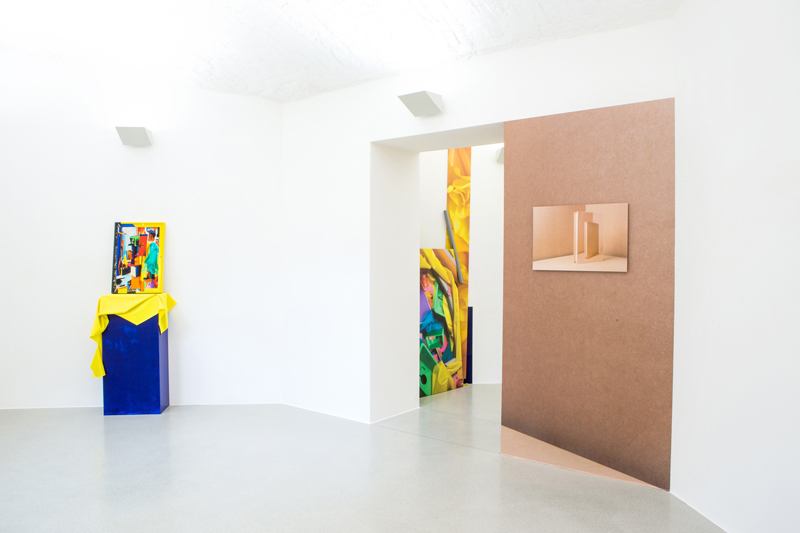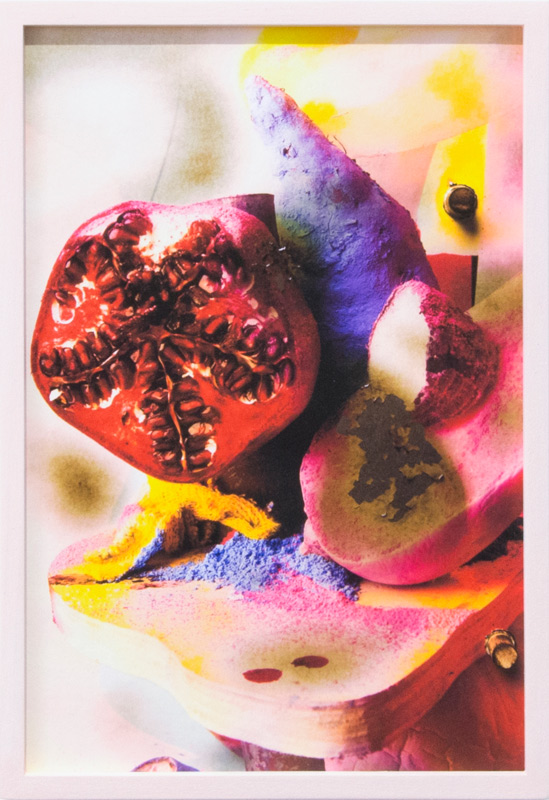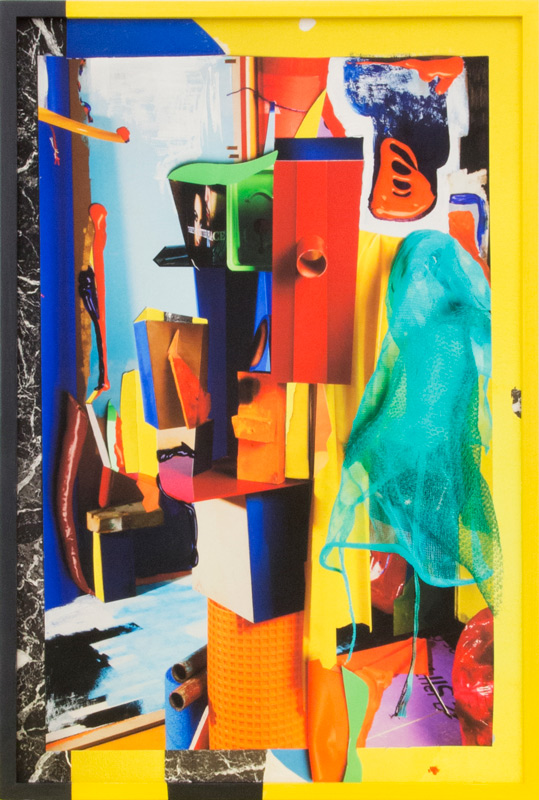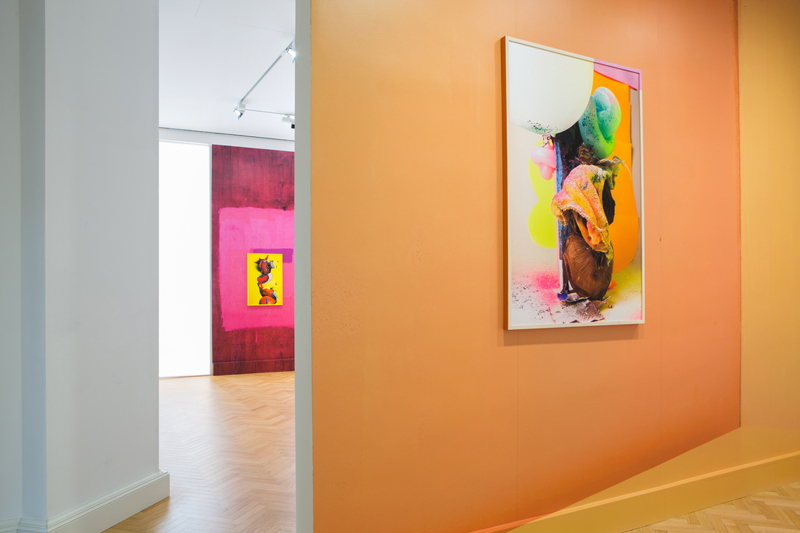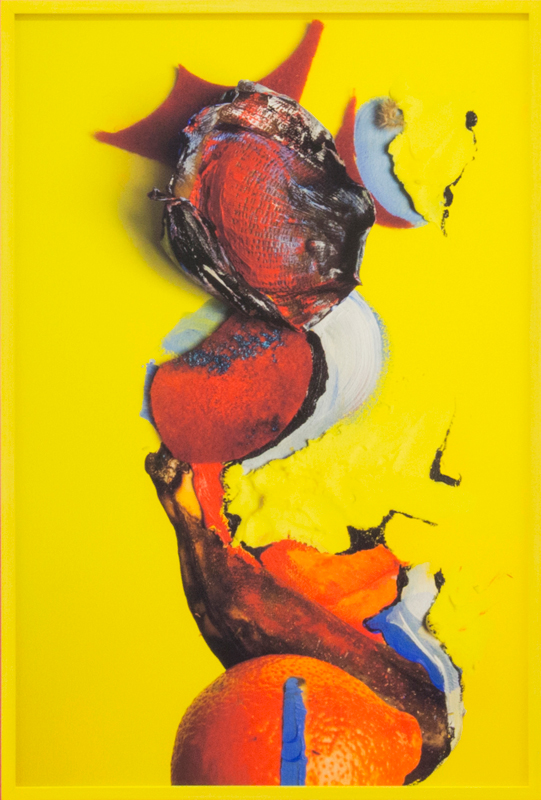 Droste Effect, Debris and Other Problems
Droste Effect, Debris and Other Problems is a project Vitturi first begun in 2013, drawing on a host of fragments and debris retrieved from the dump of Dalston: the area of London where he lives, subjected to a growing process of gentrification and real estate development, with new luxury buildings and chain stores, inside an area characterised by a strong multicultural presence.
The objects found are just the starting point from which Vitturi's work develops: once photographed, their images are printed and combined with other elements. The compositions themselves then become the subject of new photographs, staged within actual sets, the colours of which reference those of the real sculptures.
The only trace that remains of man is that which may be seen on the advertising posters of estate agents. Just like a painting featuring a smaller version of itself within it, this series proceeds through cross-references and layers, giving a voice to the chaotic nature of the transformations ushered in by urban redevelopment.