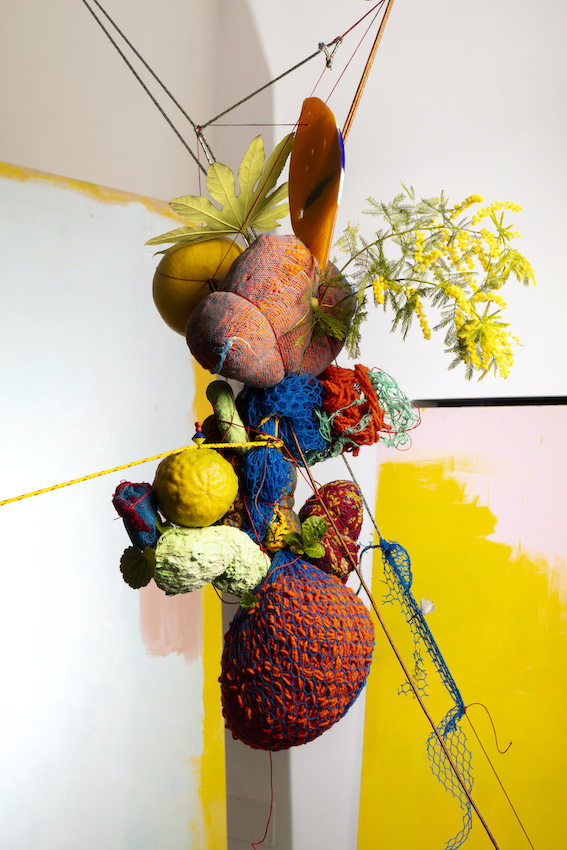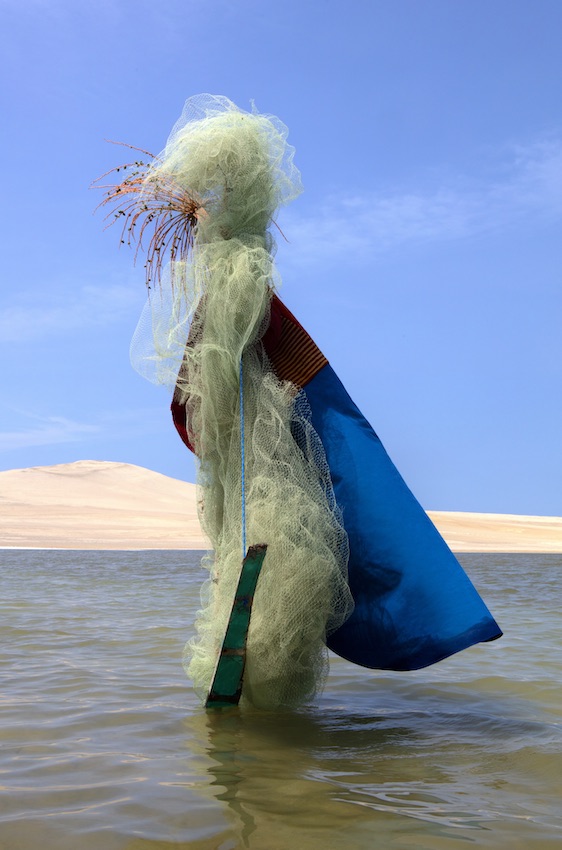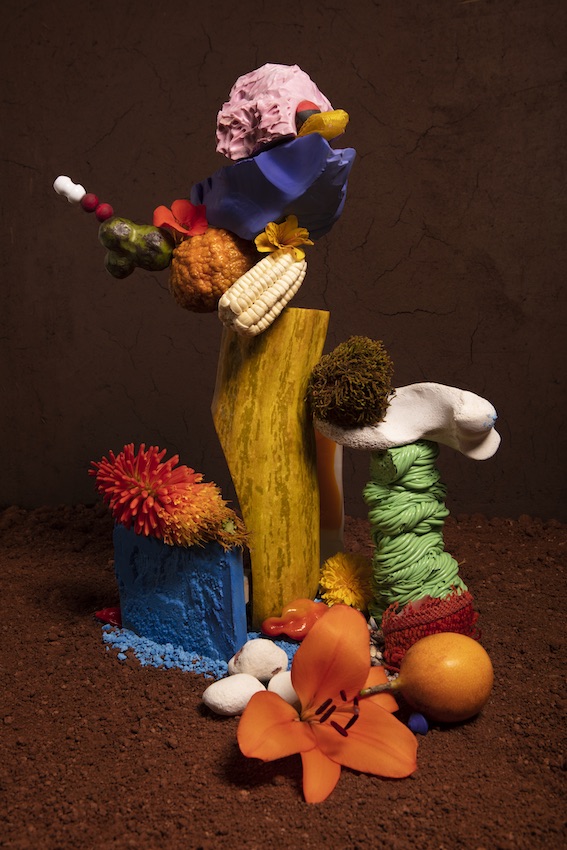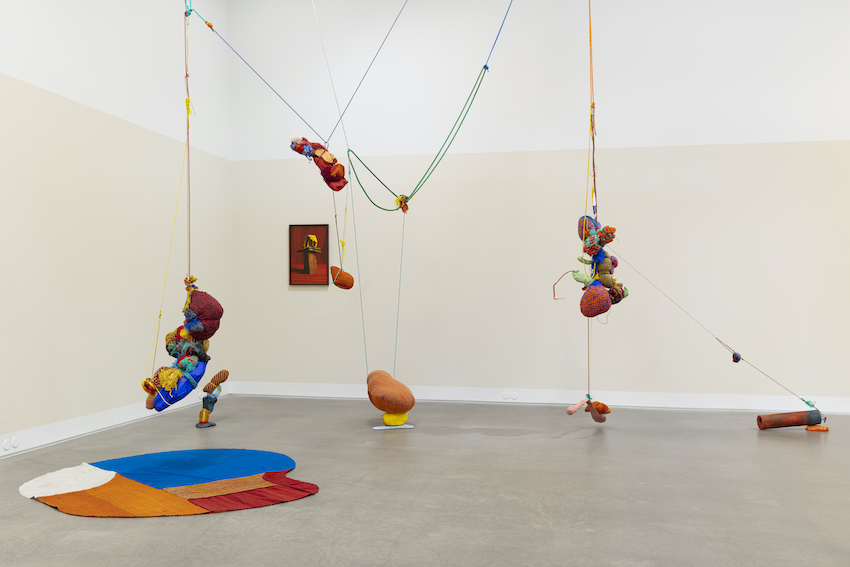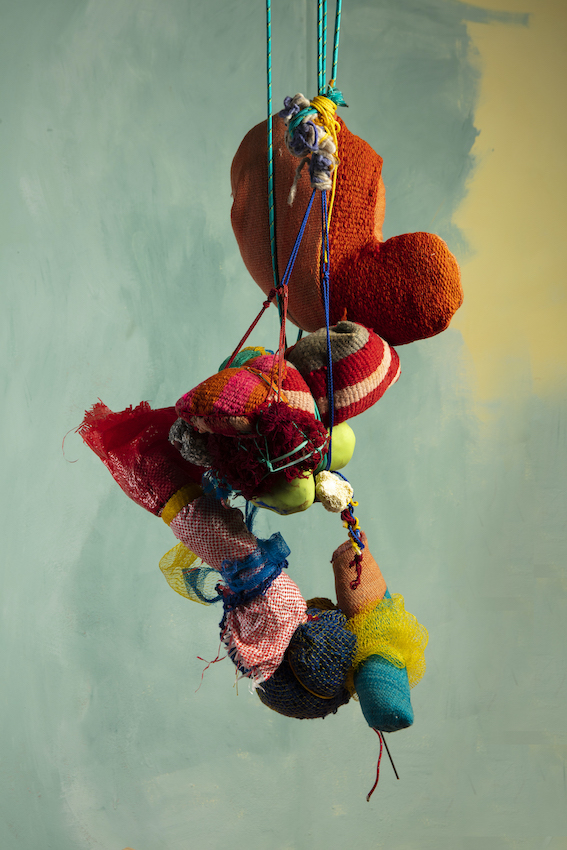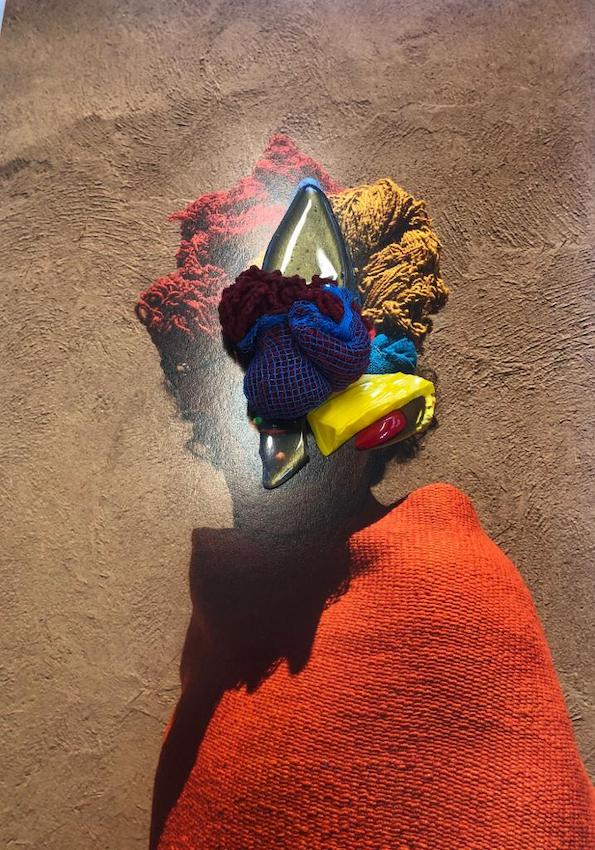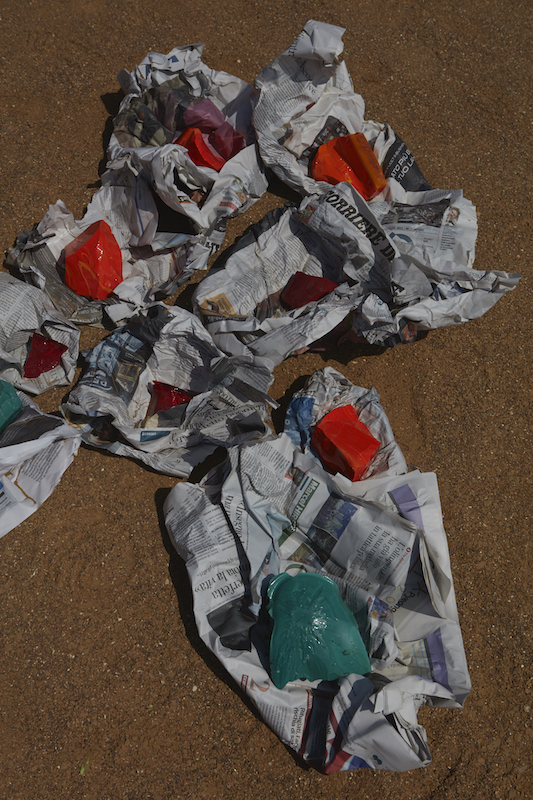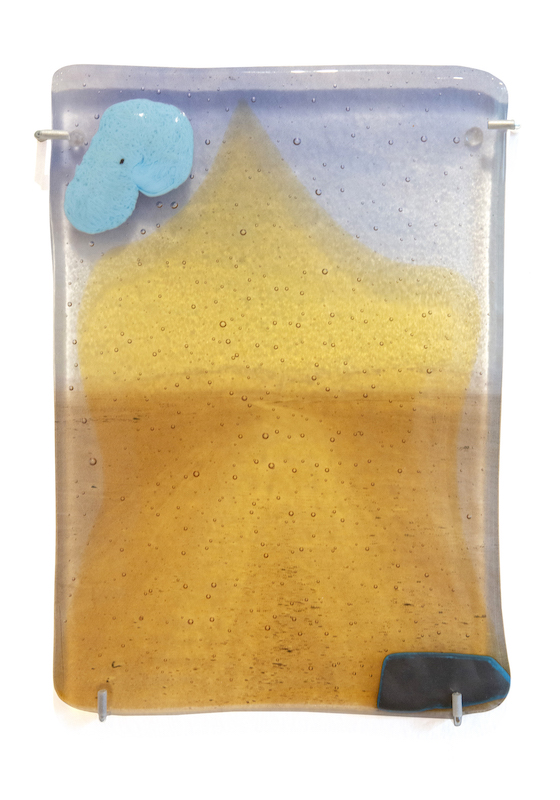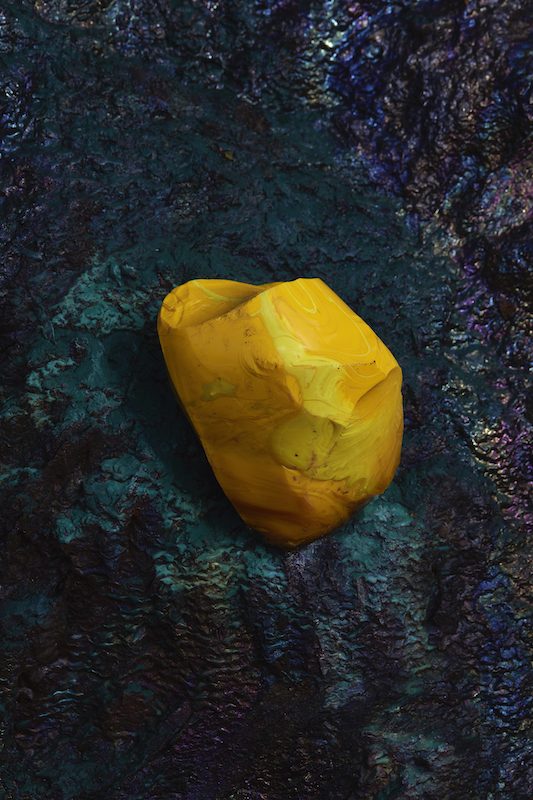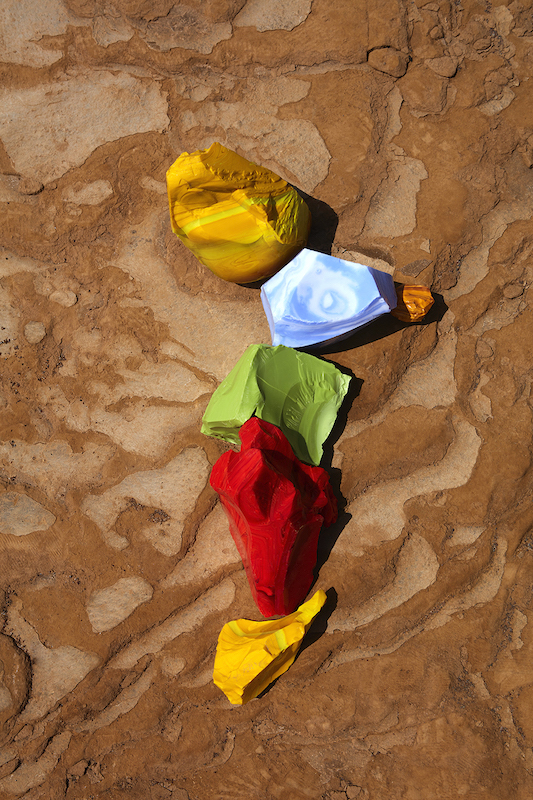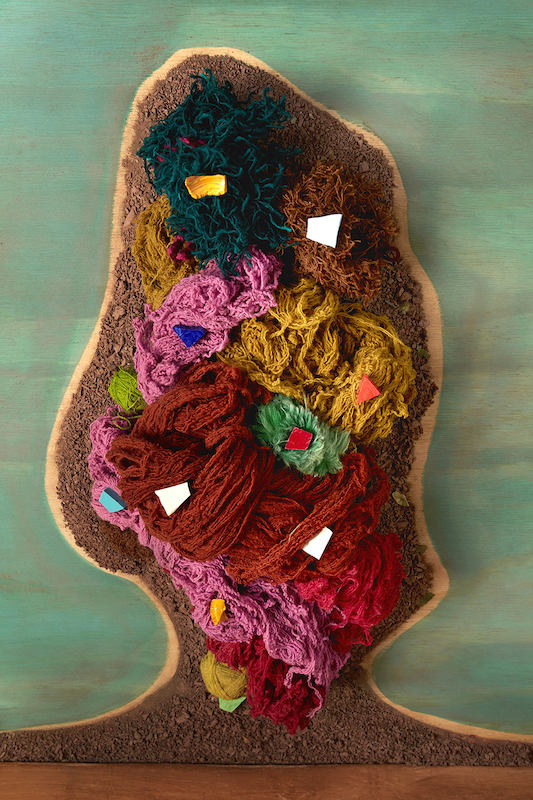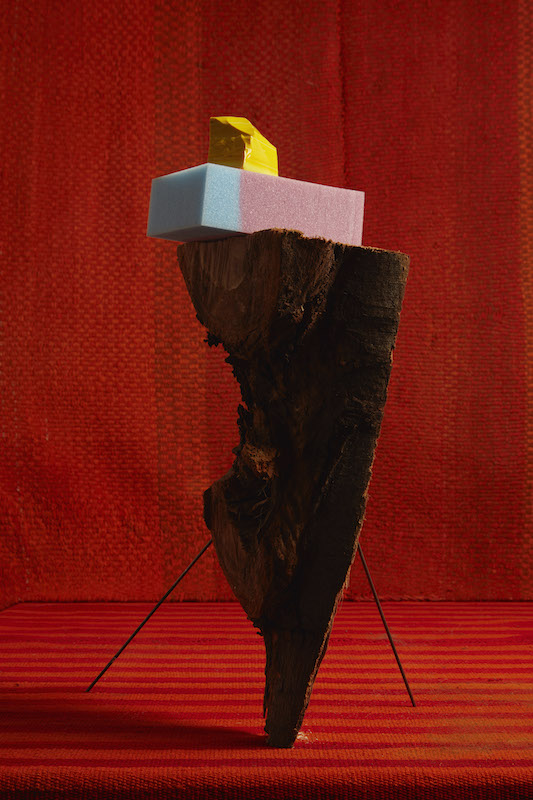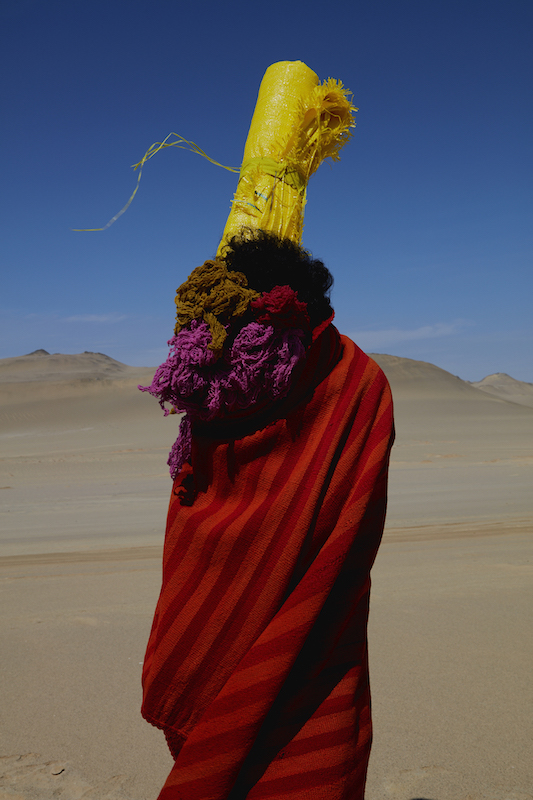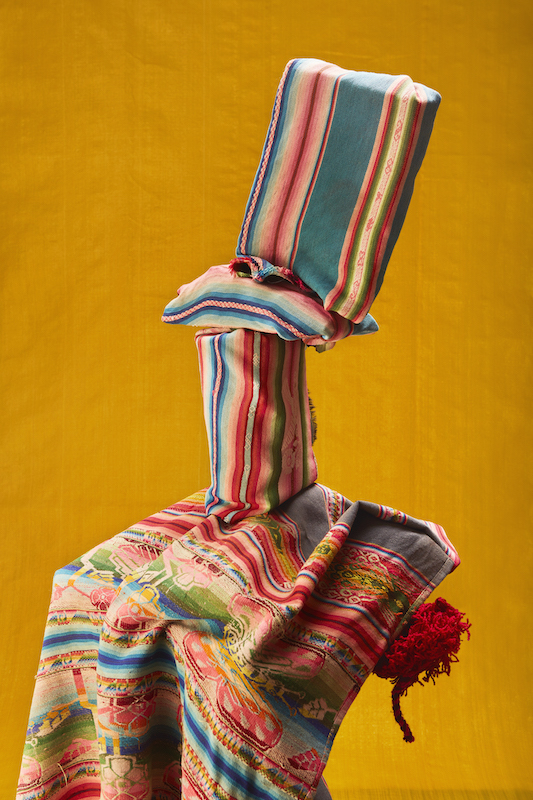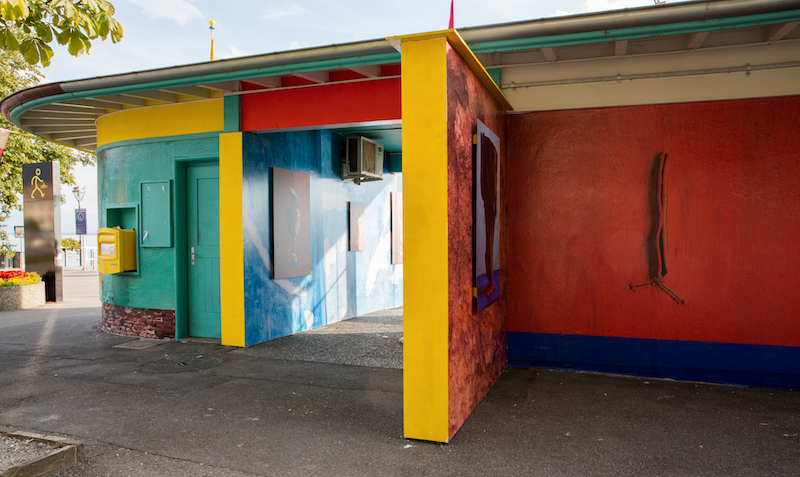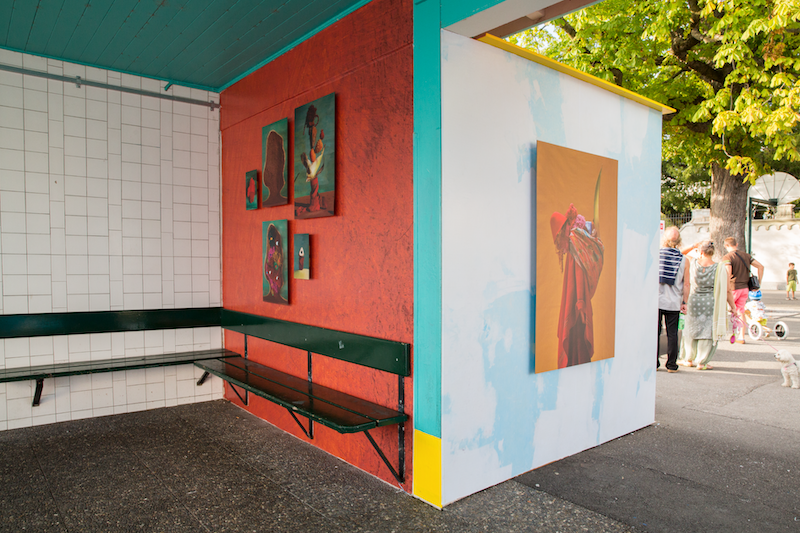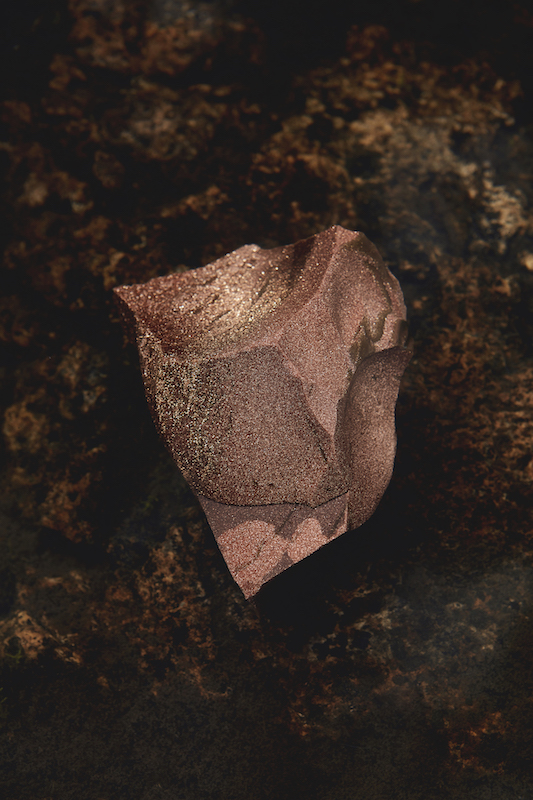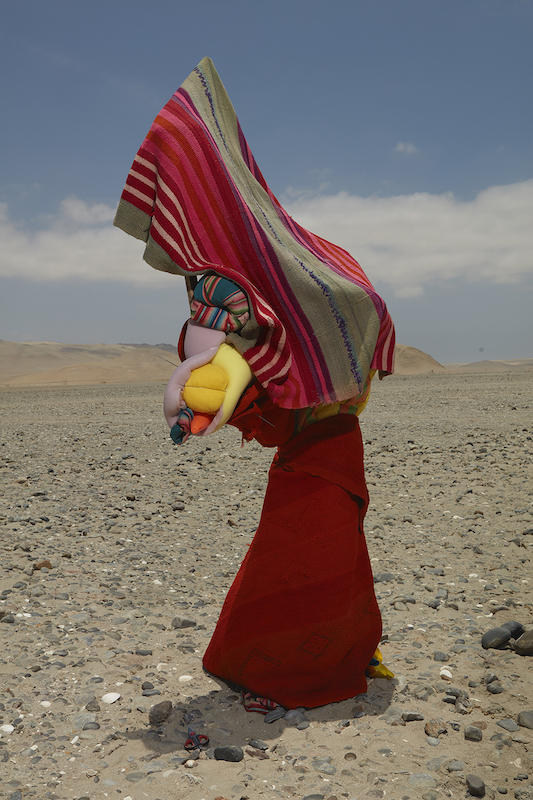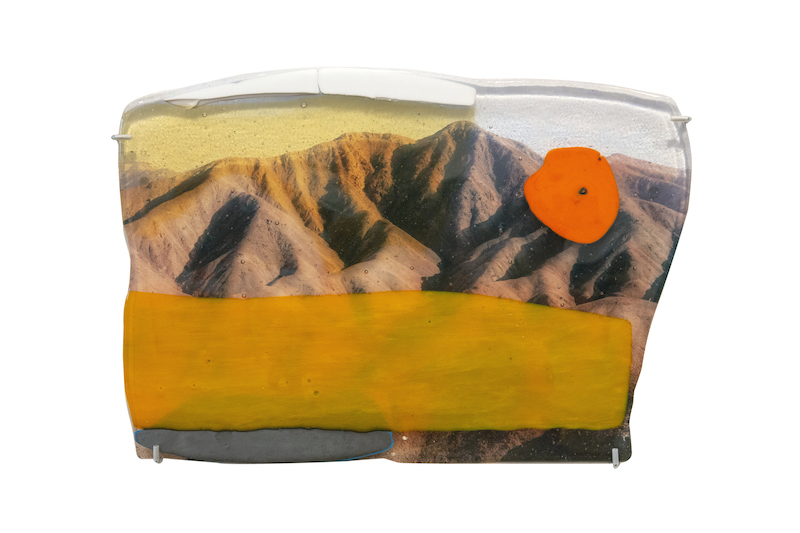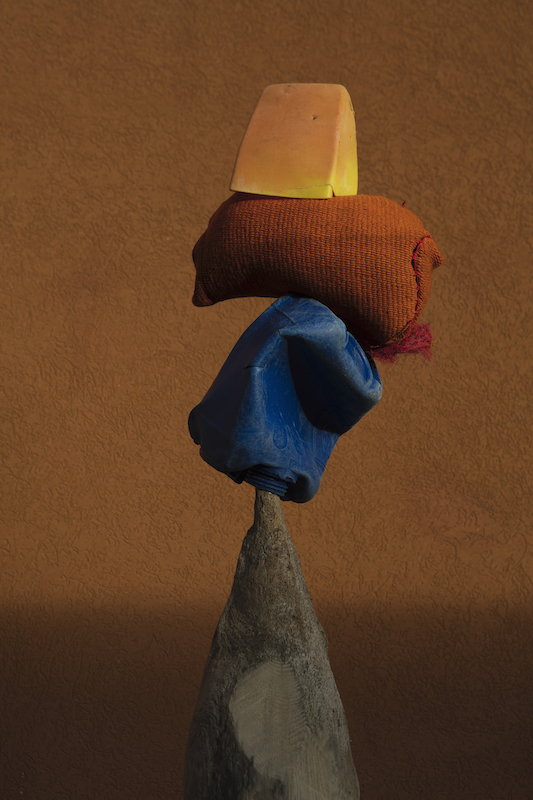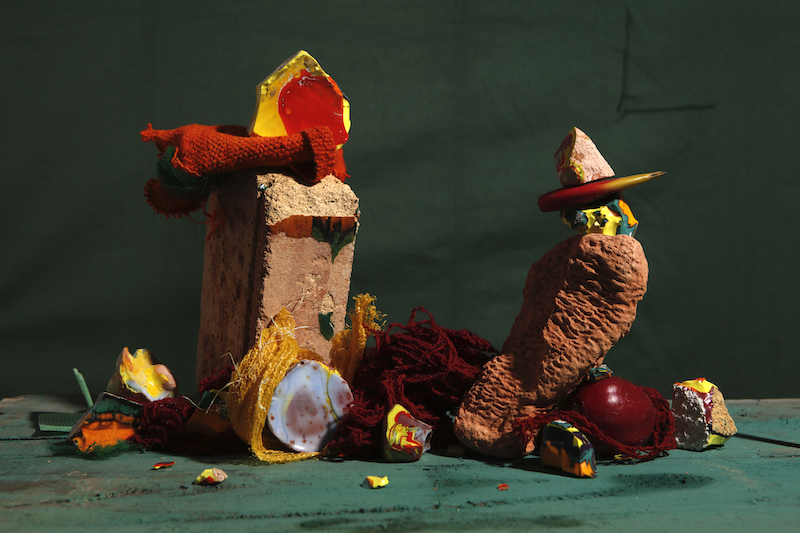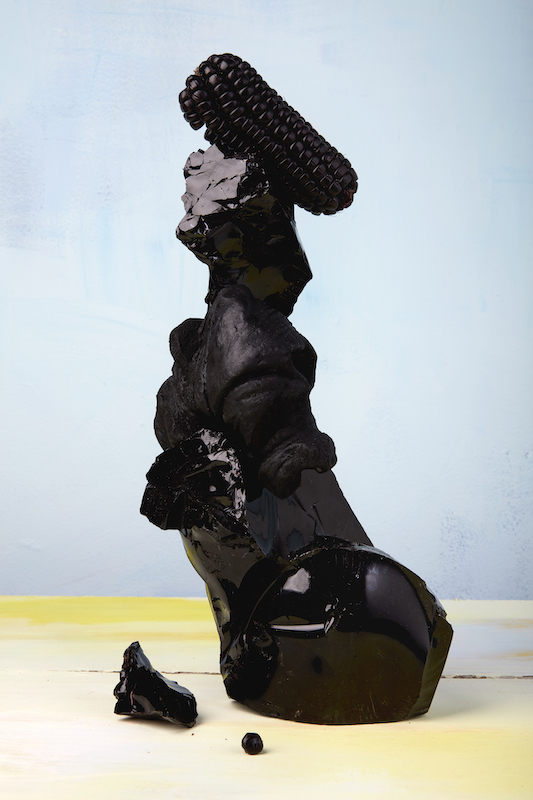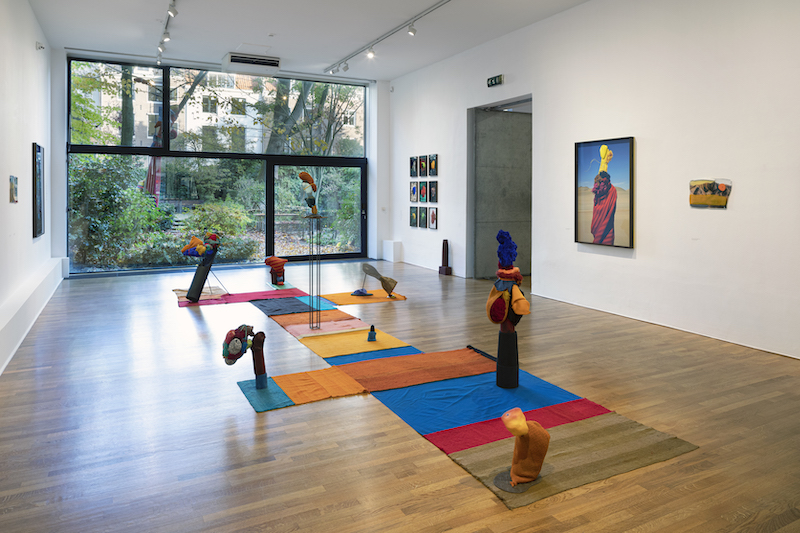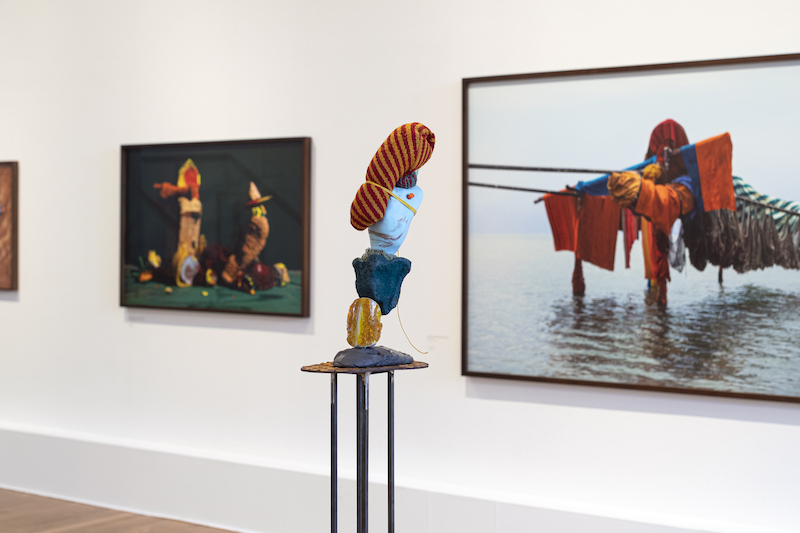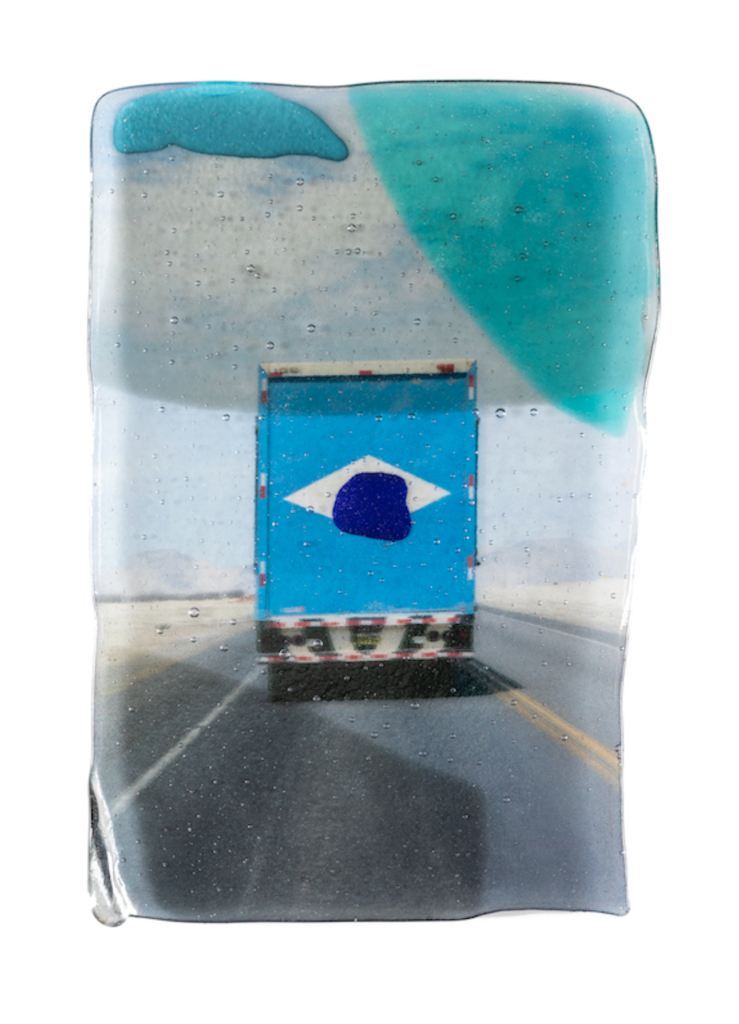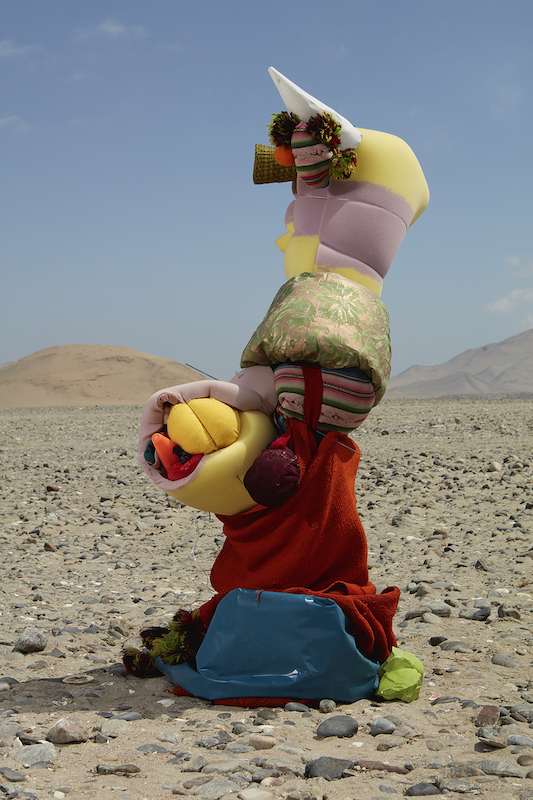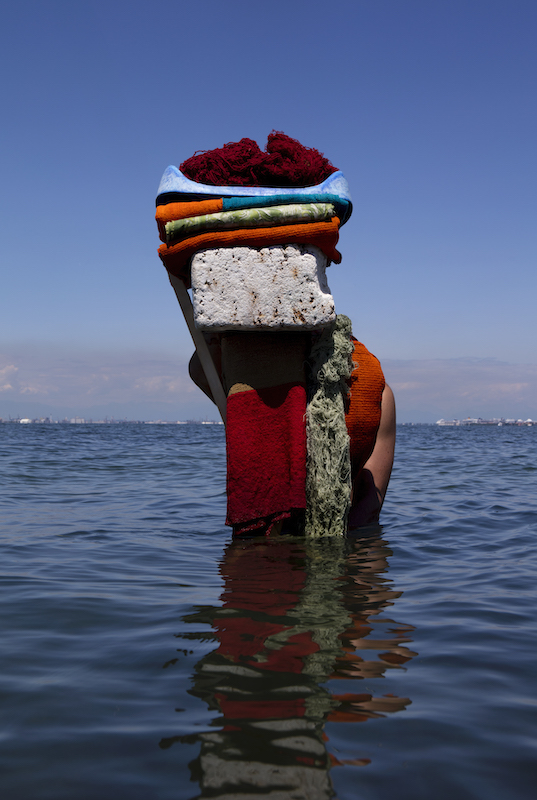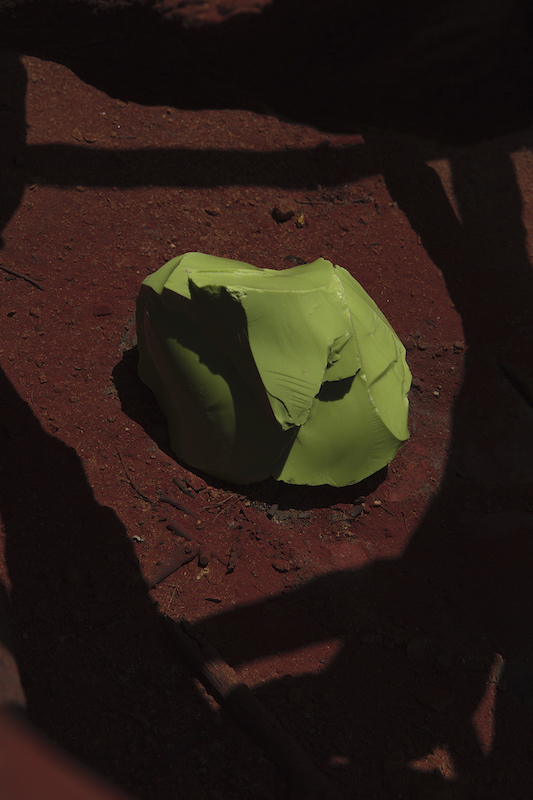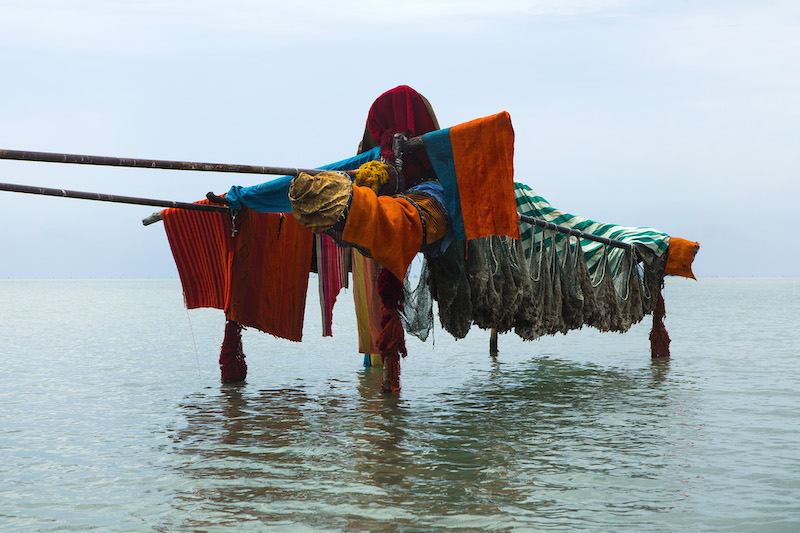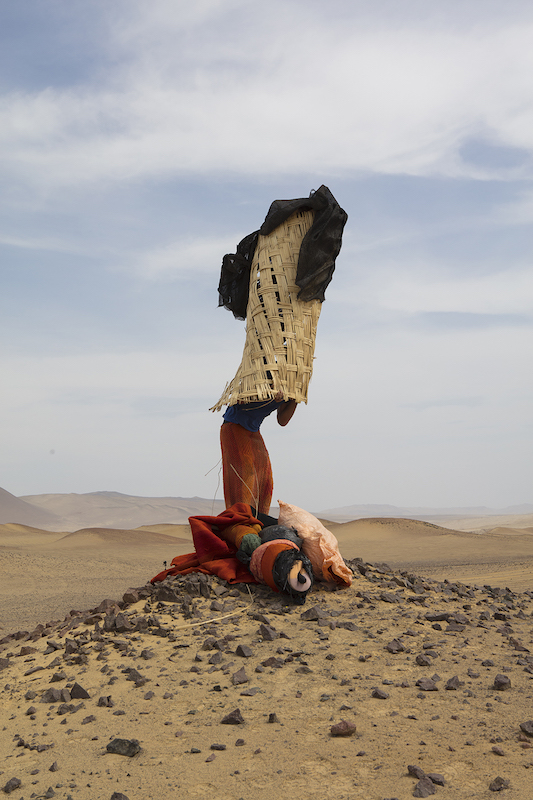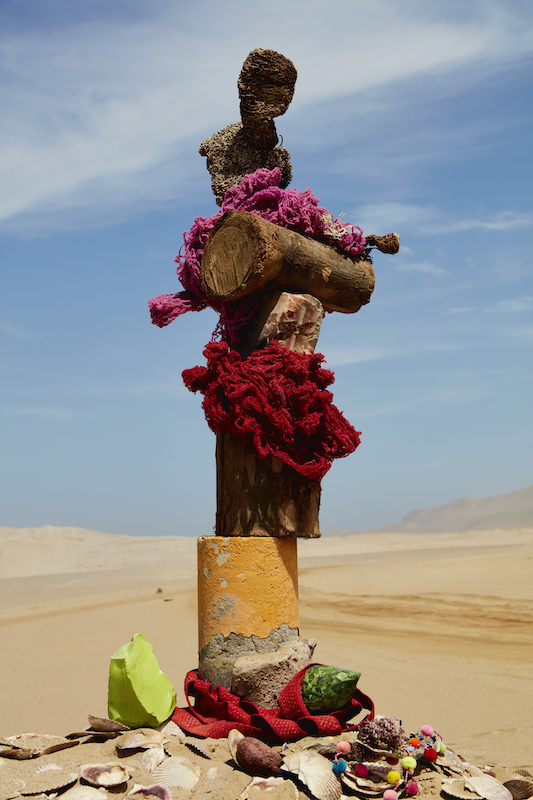 Caminantes
Caminantes (2017-) is an ongoing project which combines photographs and sculptures. With a physical approach that embraces the magic and the ritualistic, Vitturi explores questions of cultural hybridity through a personal lens.
The starting point of the series is Vitturi's mixed heritage, and an event that belongs to the history of his family: a trip that allowed his parents to meet. In the 1960s, his father crossed the Atlantic Ocean to open a Murano glass factory in Peru, where he met Vitturi's mother. In Caminantes, travel is not only a mean to rediscover personal roots. It is also the initiator of a process of personal exchanges through which different narratives can emerge. Images and sculptures comprise objects and materials that Vitturi selected during his travels between the two countries. These materials include Murano glass, Peruvian textiles, earth and landscape substances and shipping materials. Combined into sculptures and arrangements, these elements embody a symbolism that speaks of both personal stories and local cultures.
Vitturi also incorporates his own body in the compositions. Wrapped like a travelling parcel, it is present – yet it remains invisible. While some images recall familiar patterns and elements, others seem more sinister, strange, as if emerging from unknown realms. Combining familiar materials, hybrid bodies and invisible matters, Vitturi performs visibility; conjures the impure.