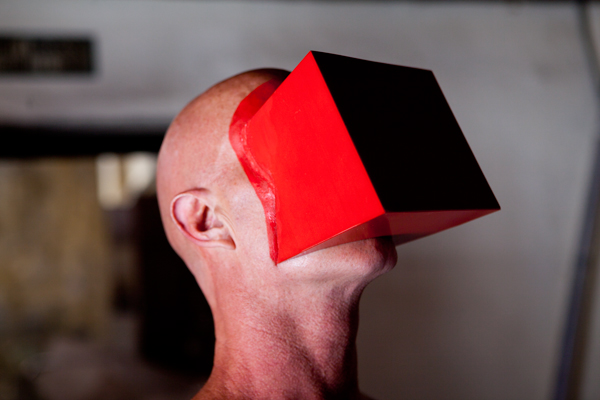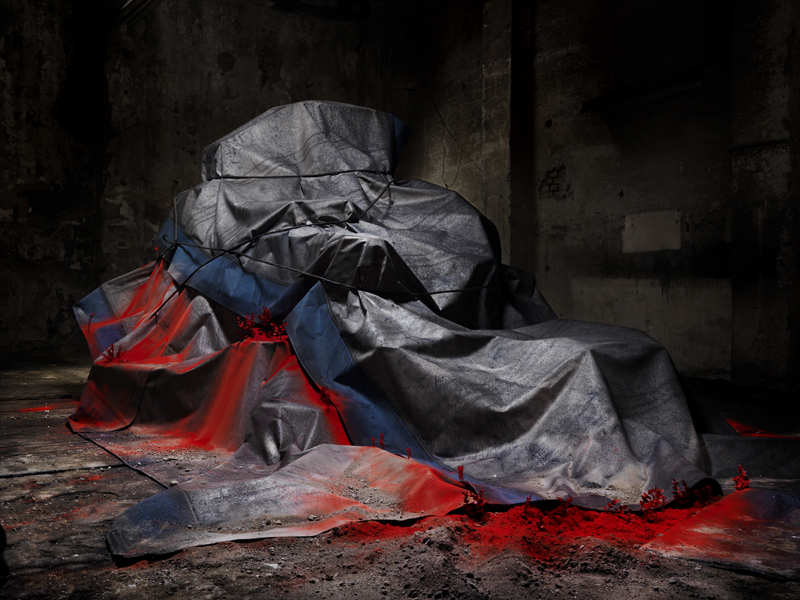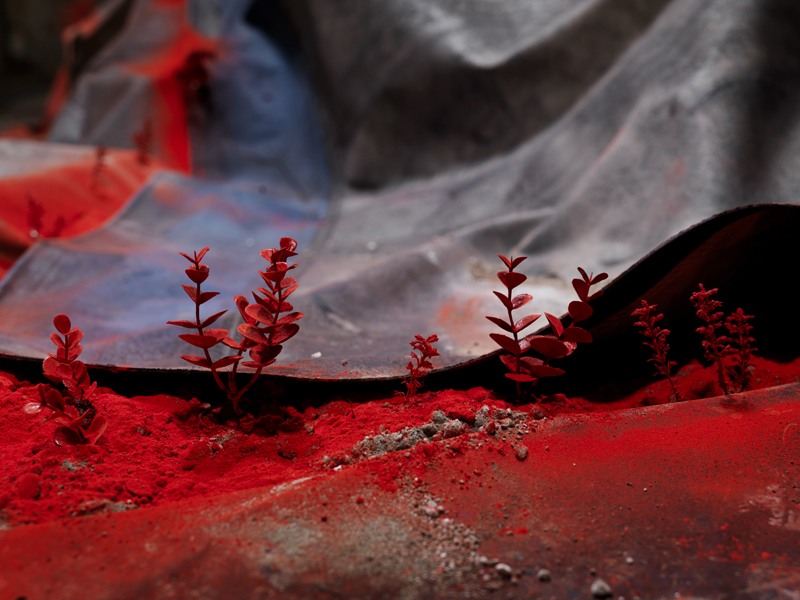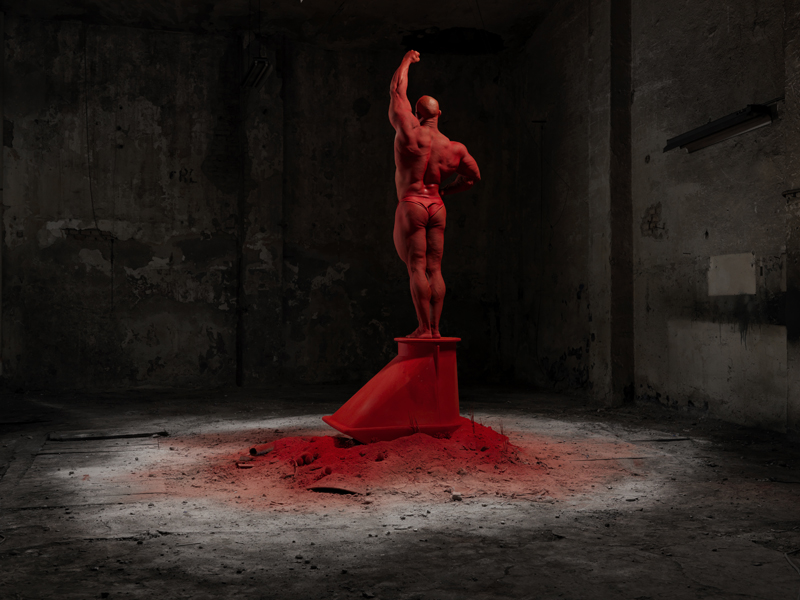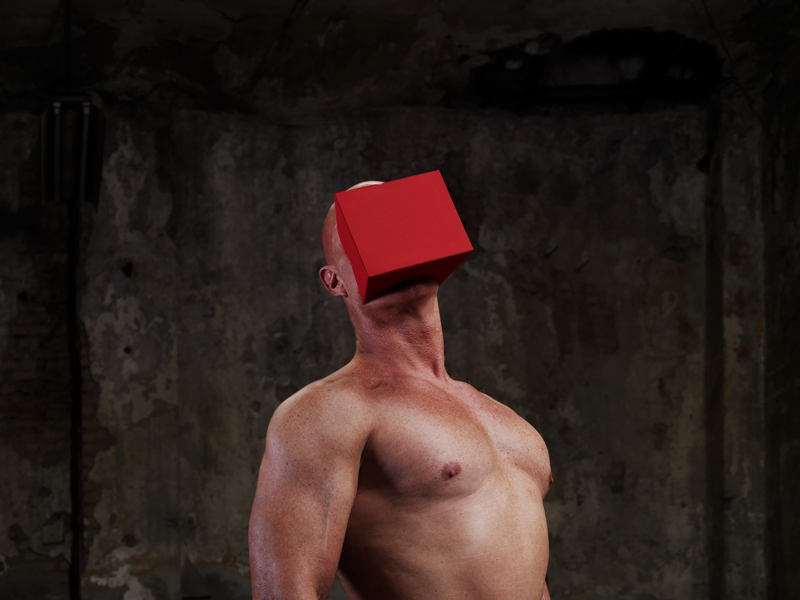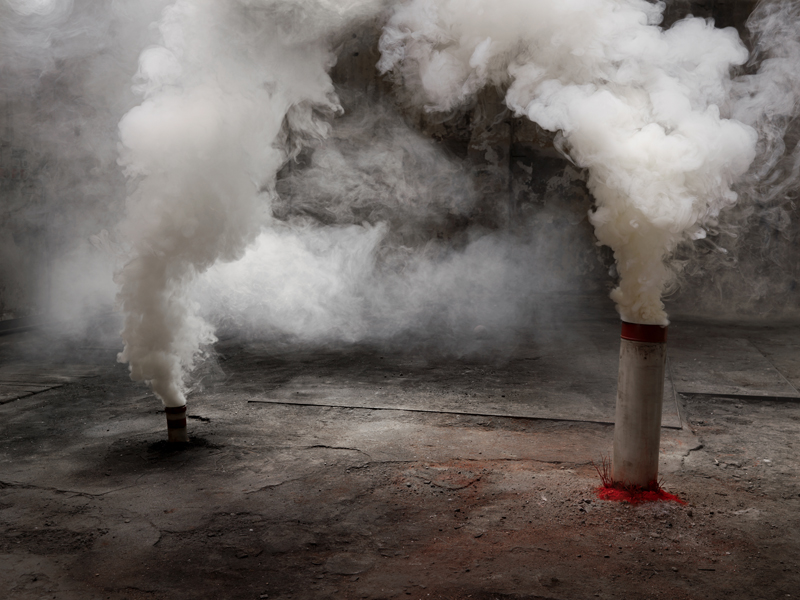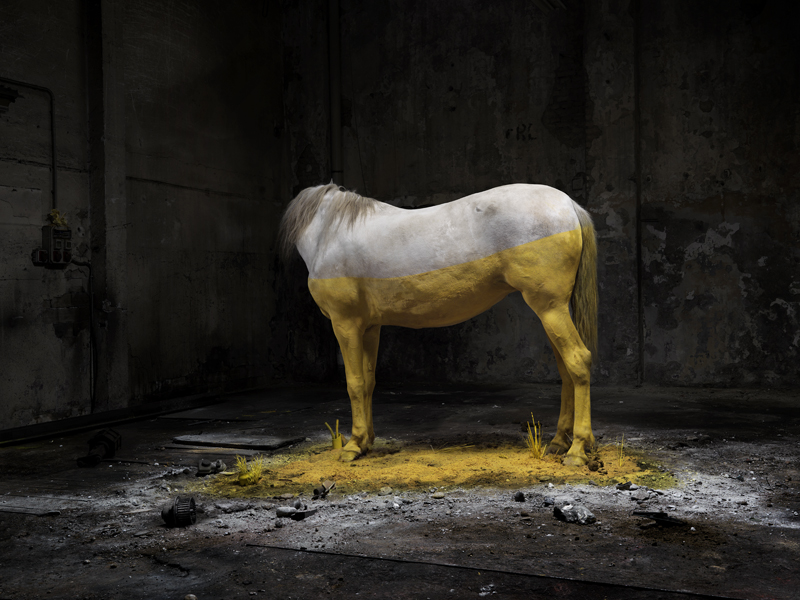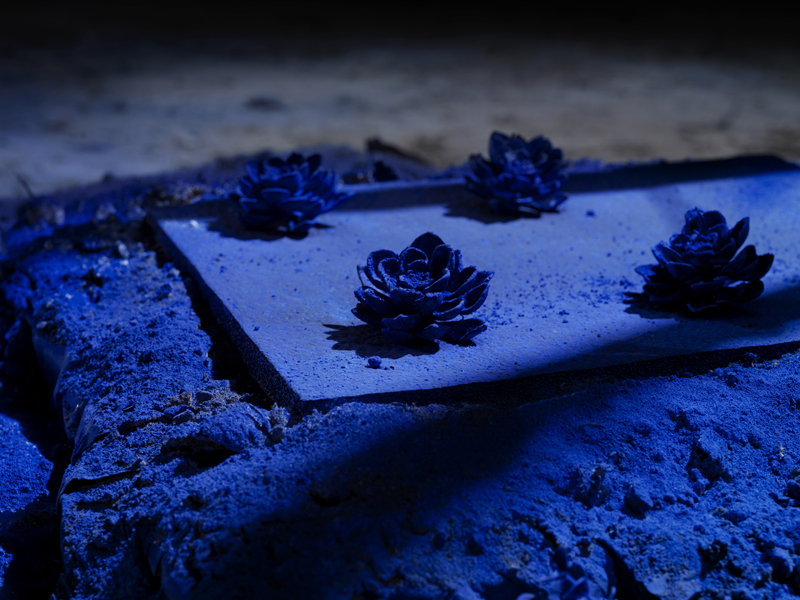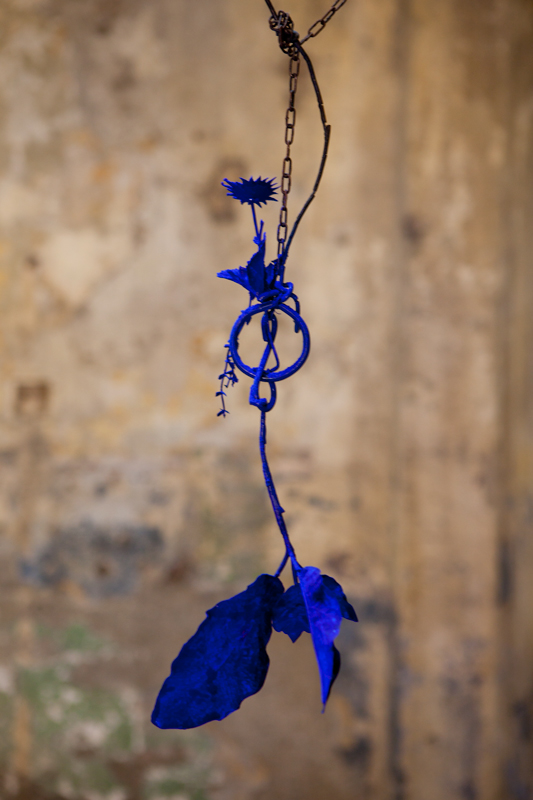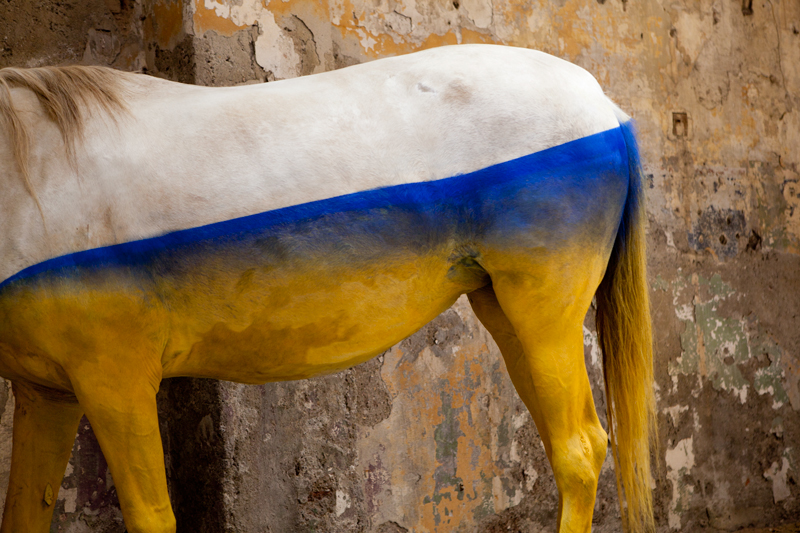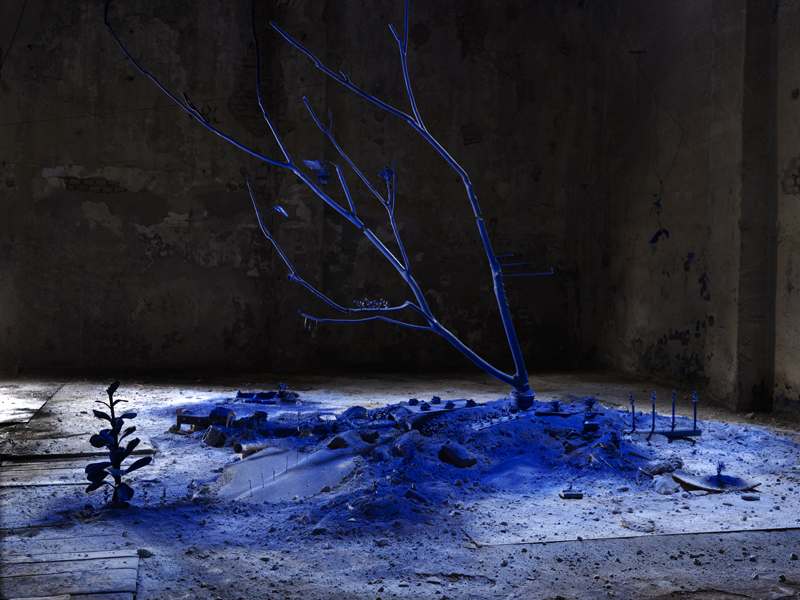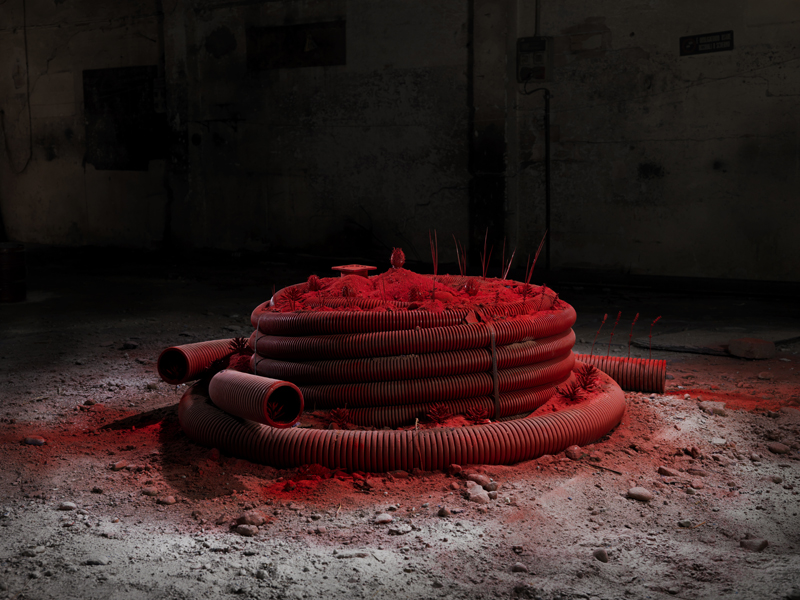 Anthropocene
Anthropocene is the result of a reflection on the relationship between man and nature, as it proposes – in line with 16th Century naturalistic painting – a symbolic system able to visualise the intersection between these two dimensions.
Up to the early 20th Century, nature had been represented as an unspoiled, pure space animated by uncontrollable forces. Today, after only one century, nature has proved to be a fragile system whose survival is highly dependent on an increasingly pervasive and destructive anthropisation.
In such a context, where equilibrium and rules of the game are being overthrown, how can we still depict nature and men? Nature is losing its features, while humankind is increasingly taking control over the whole cycle of life.
Starting from this paradox, Vitturi's project consists of a series of images where site-specific installations built within a derelict location play a central role. In these visions, the mise en scène becomes a tool to represent Nature, which appears less authentic and indeed more and more a cultural product.
Each image is the result of a meticulous process of set design and sculptural composition, made with building materials, industrial remains, natural pigments and fake plants.