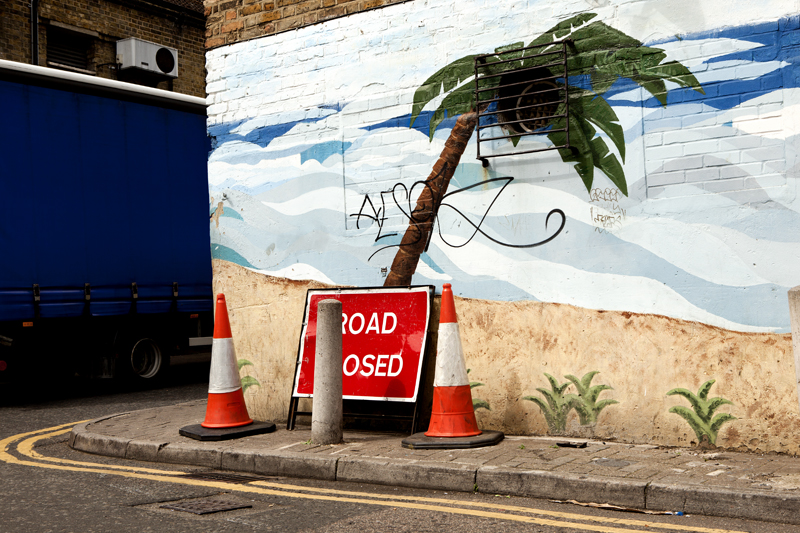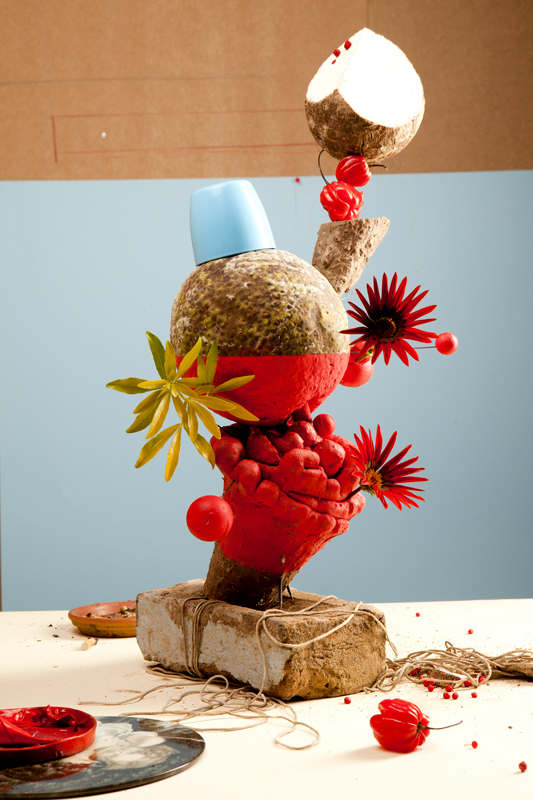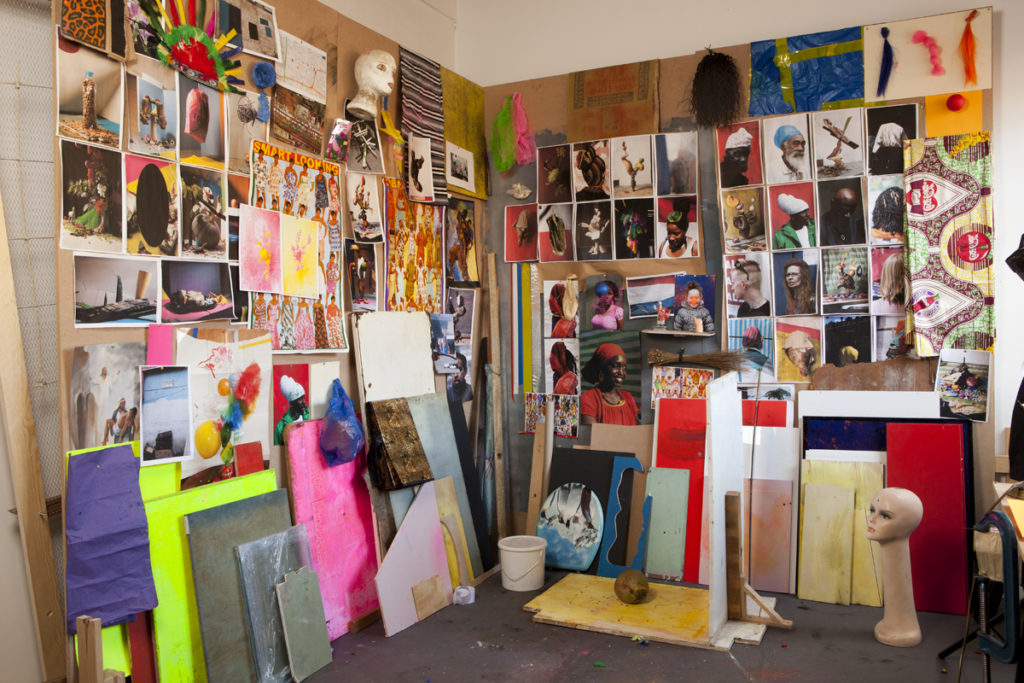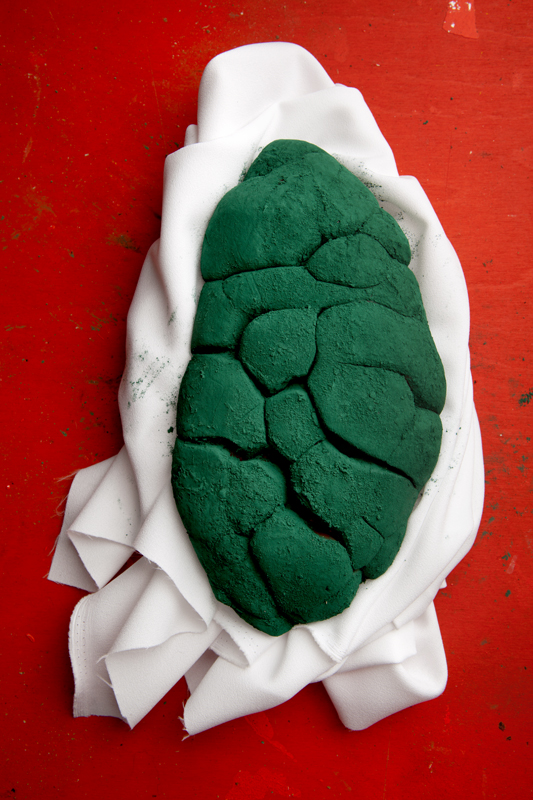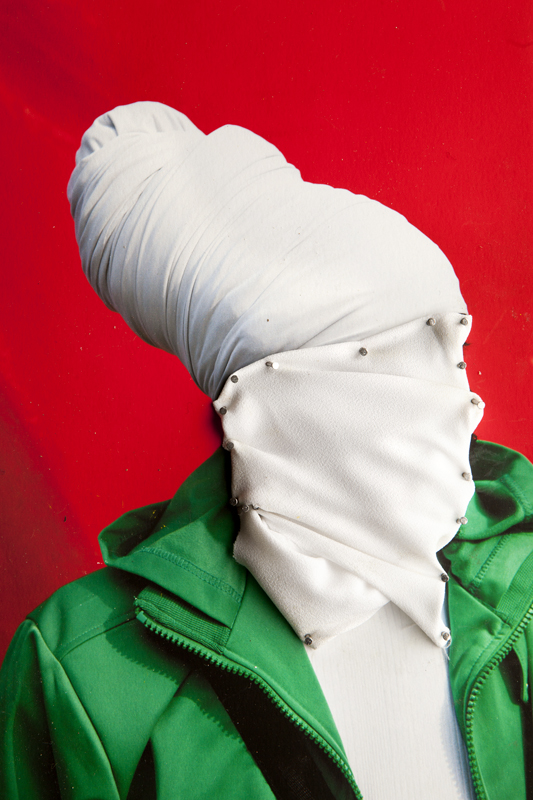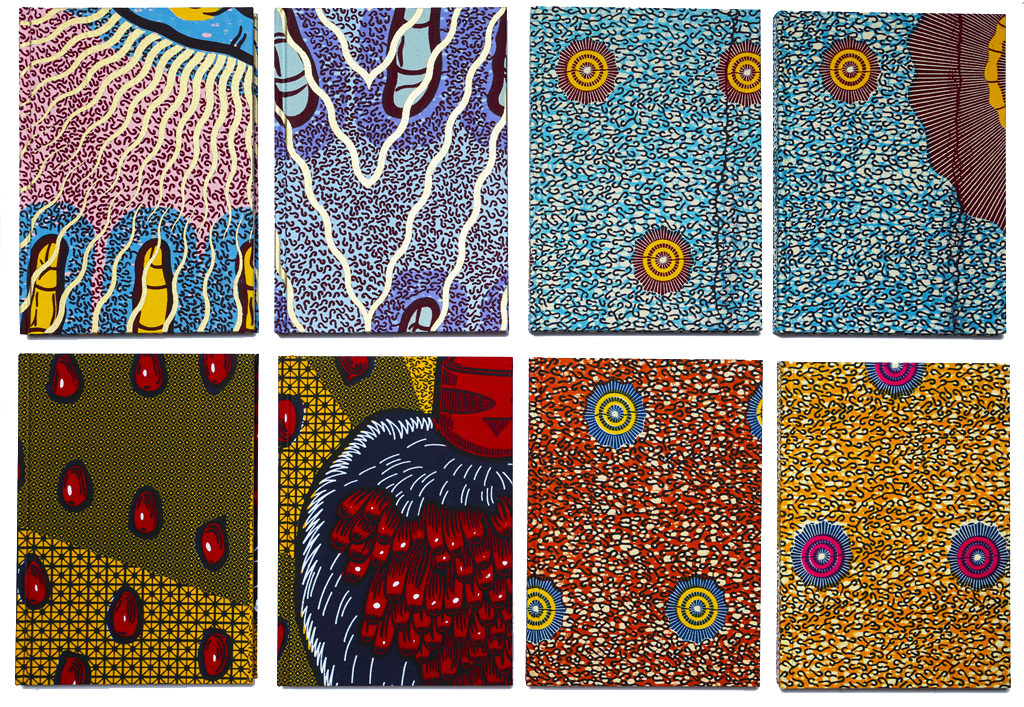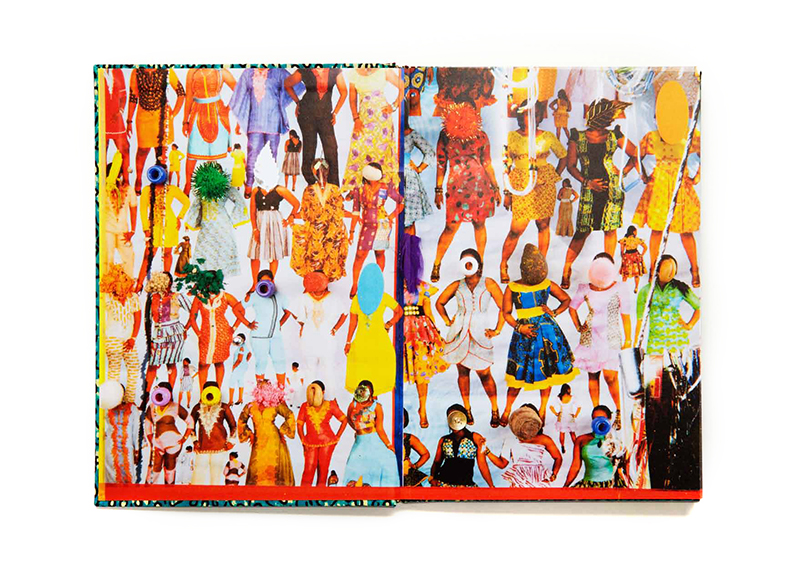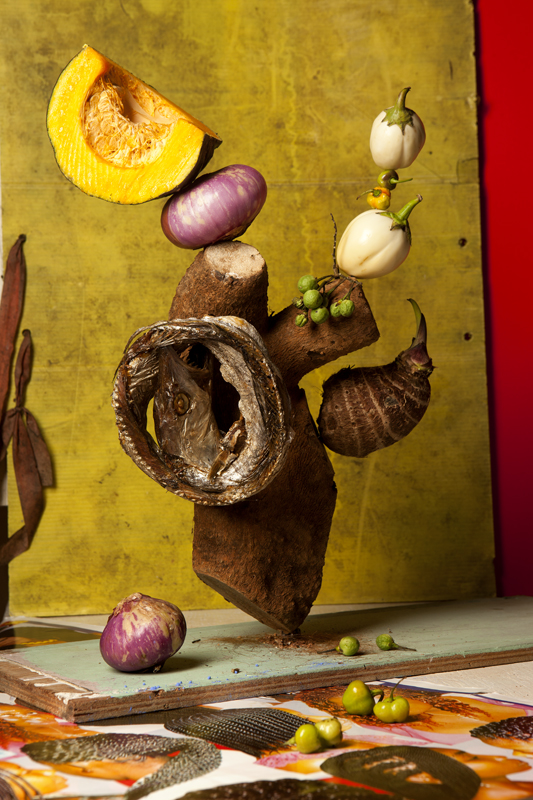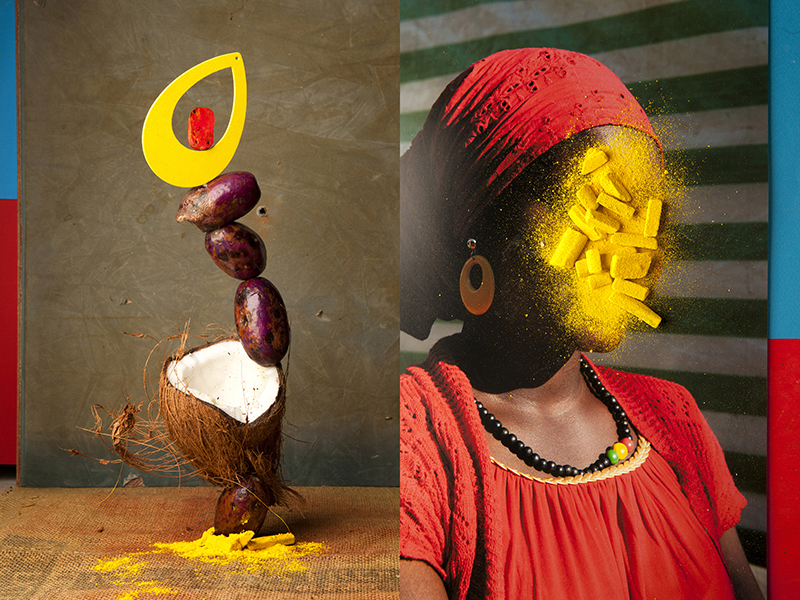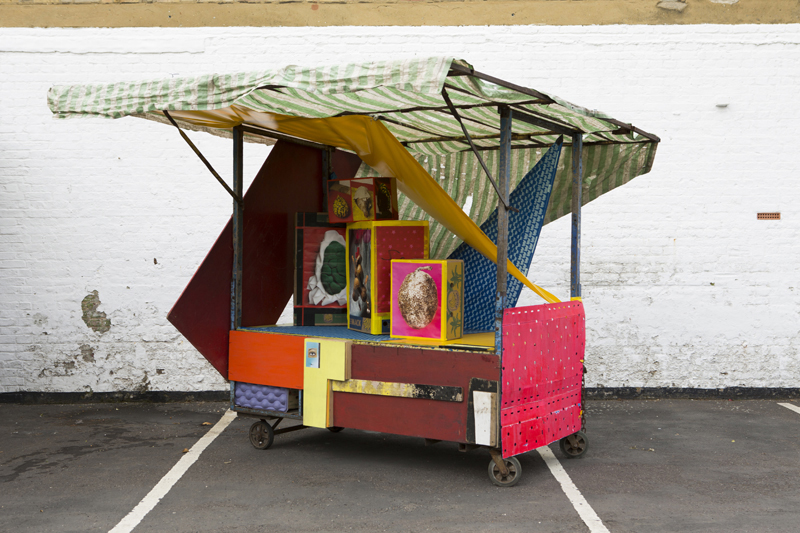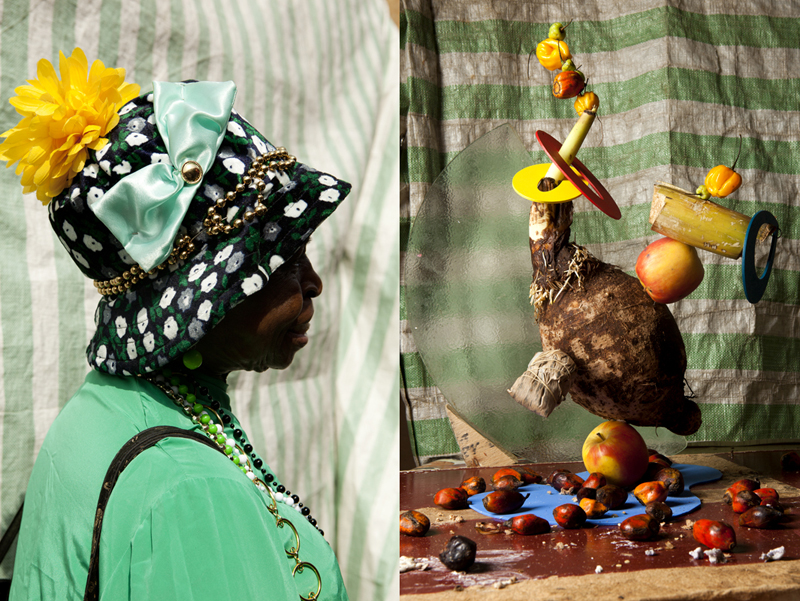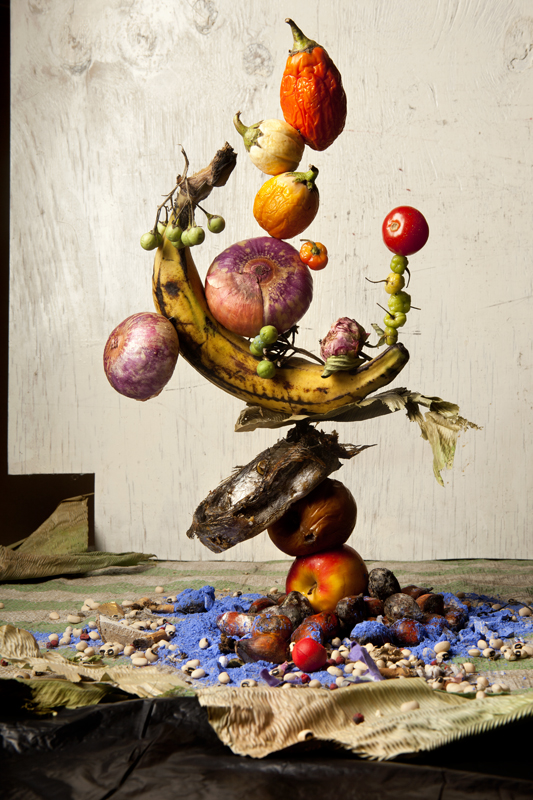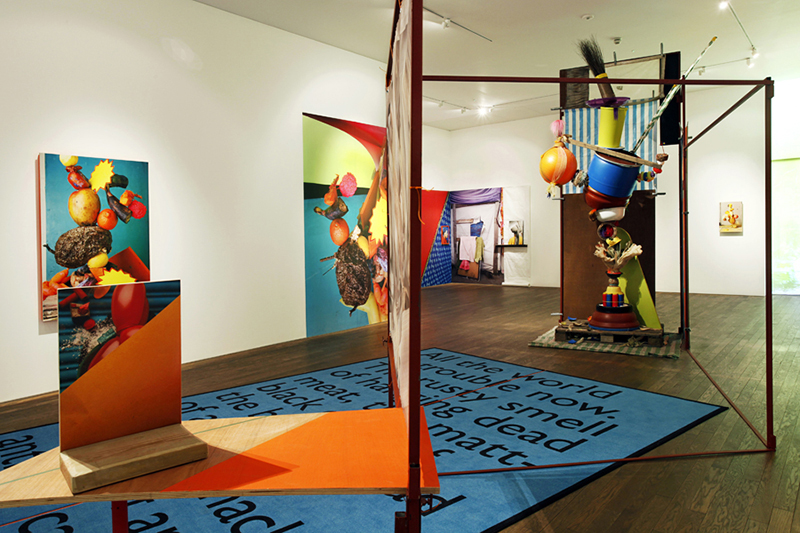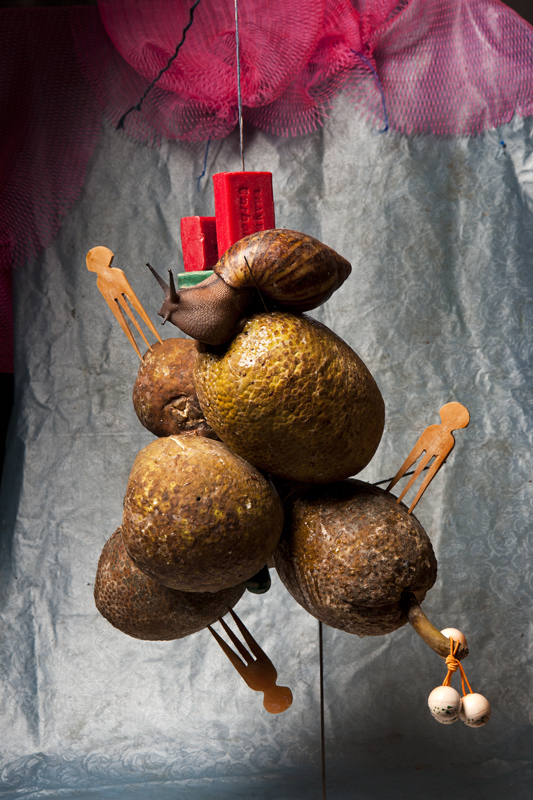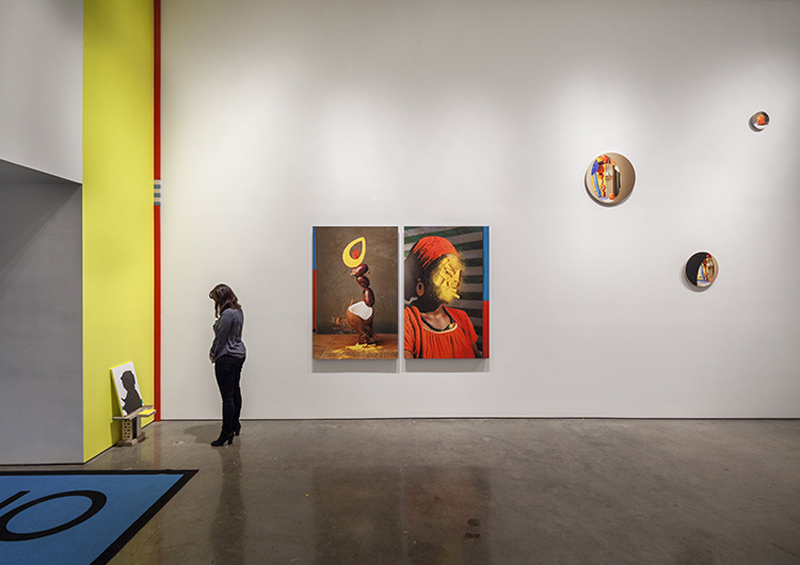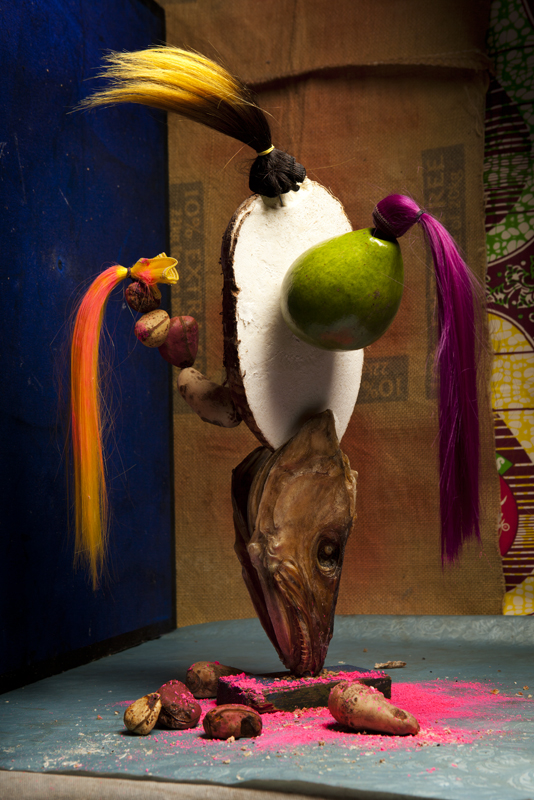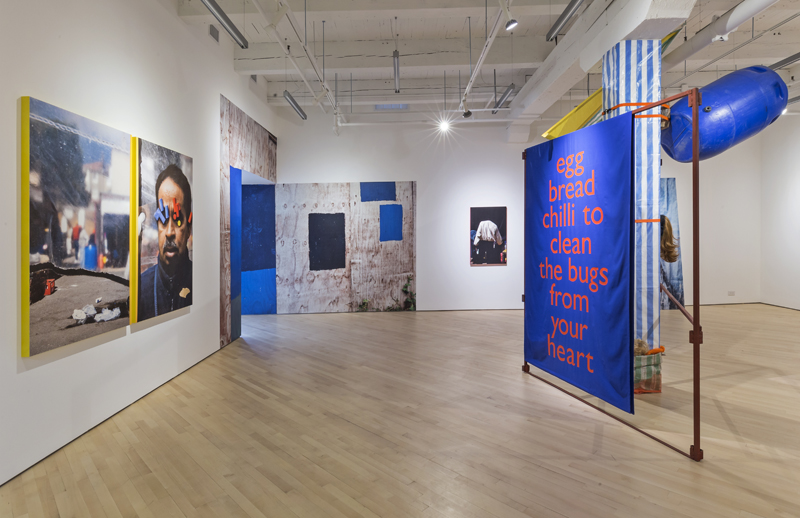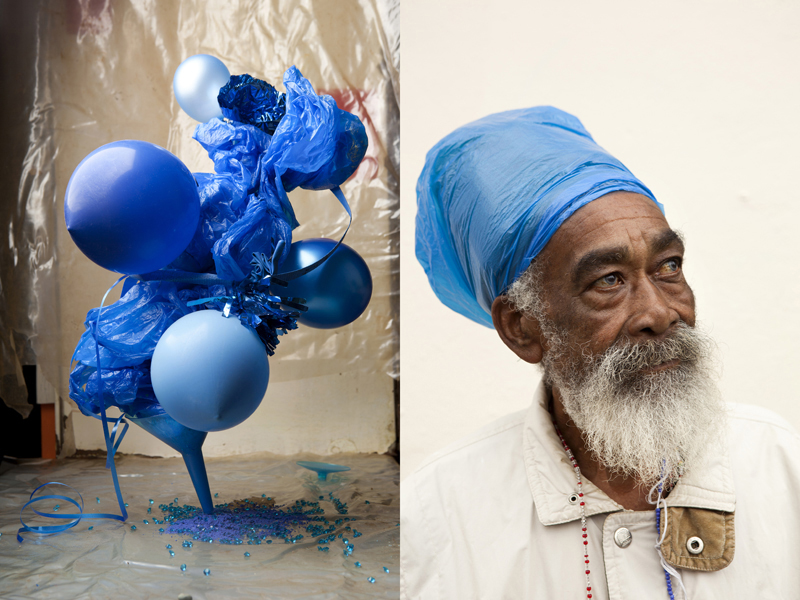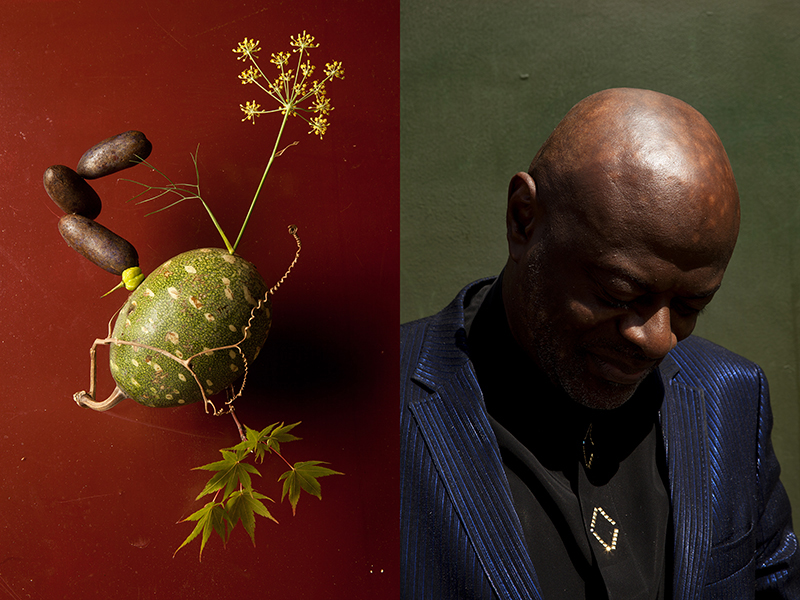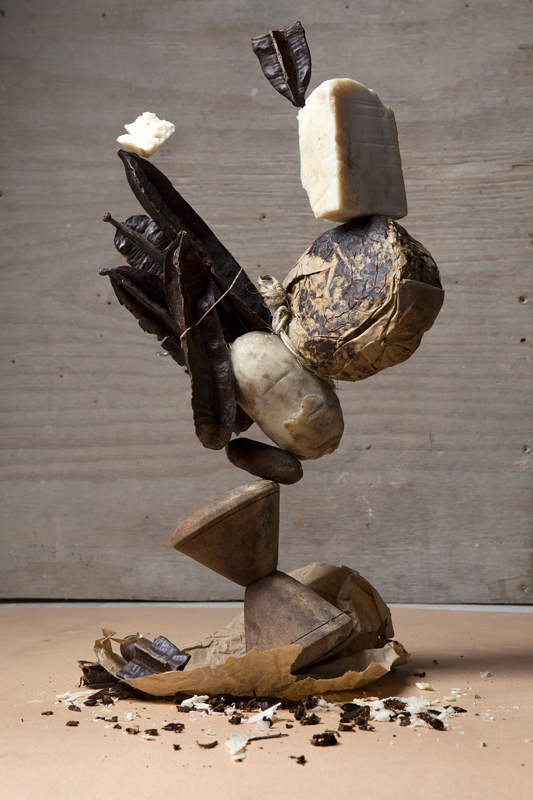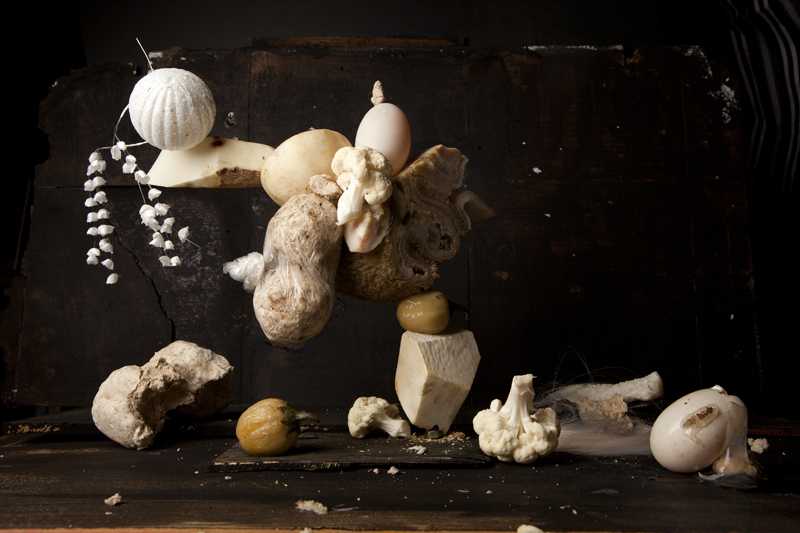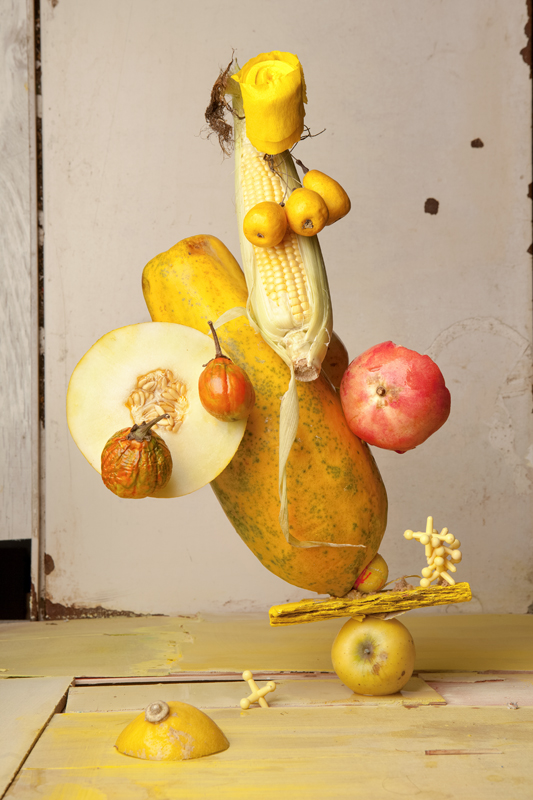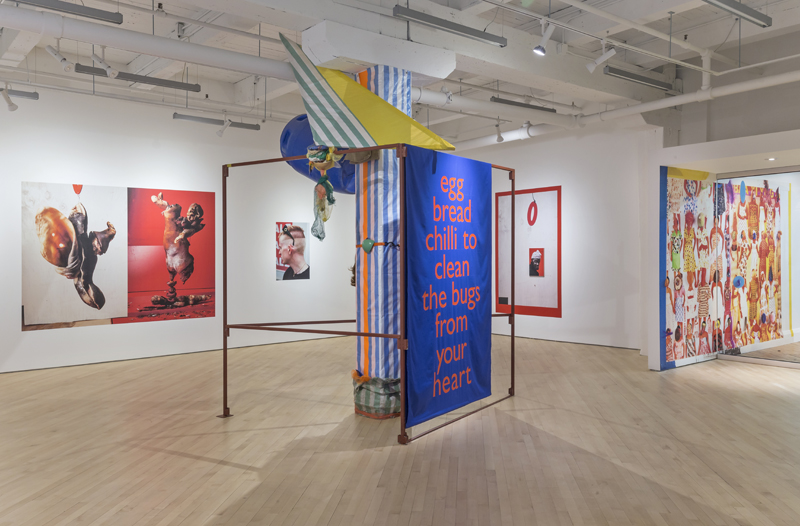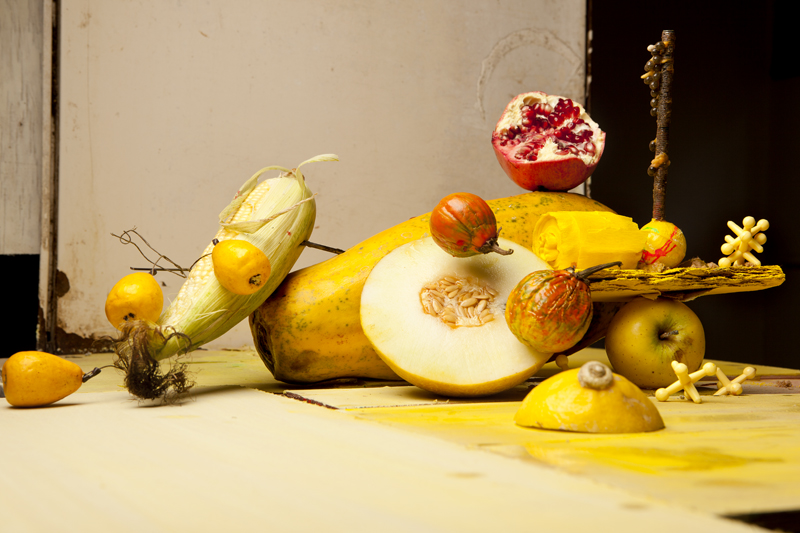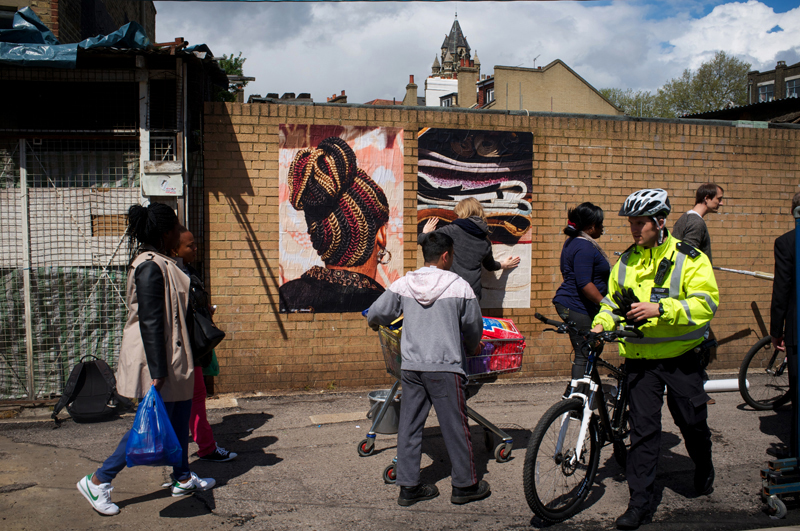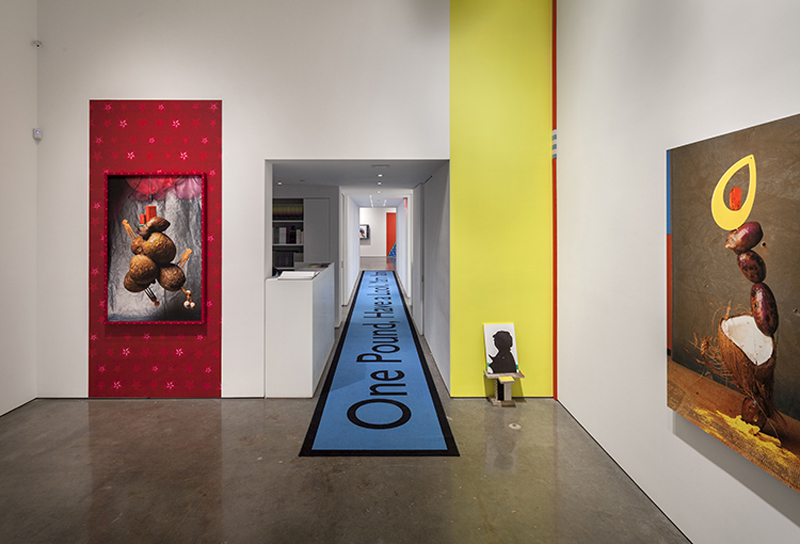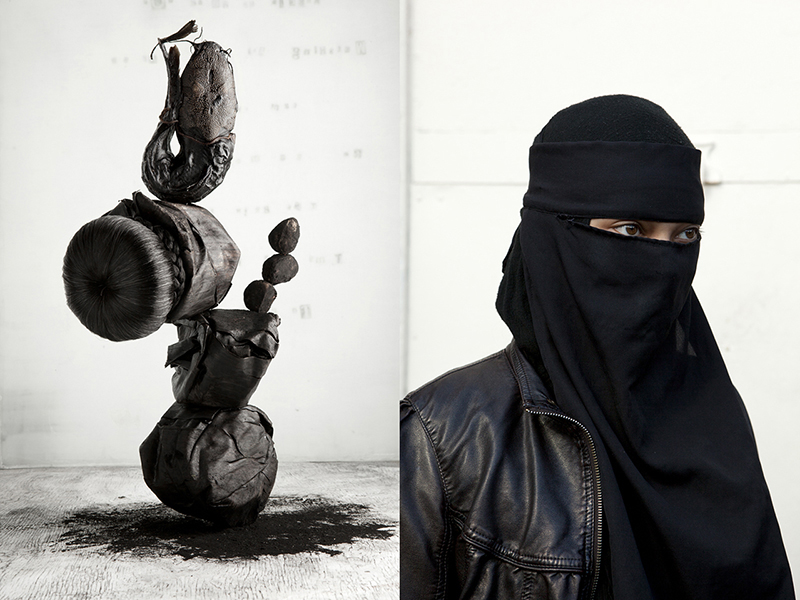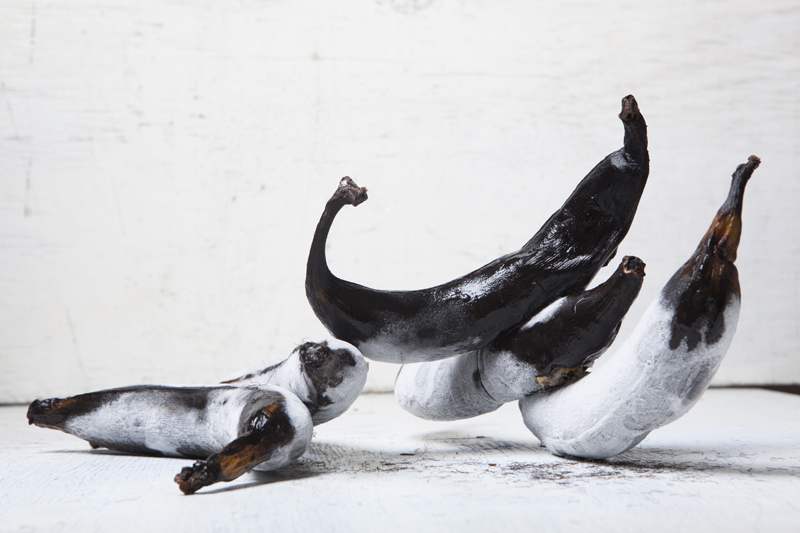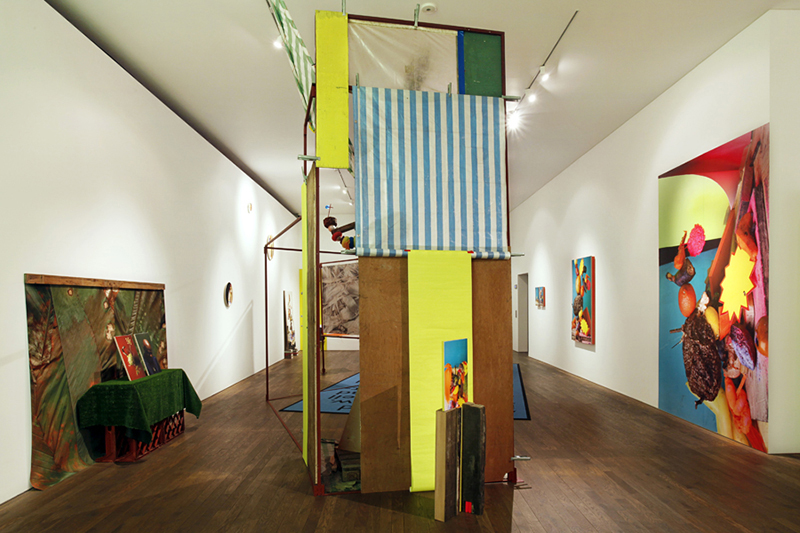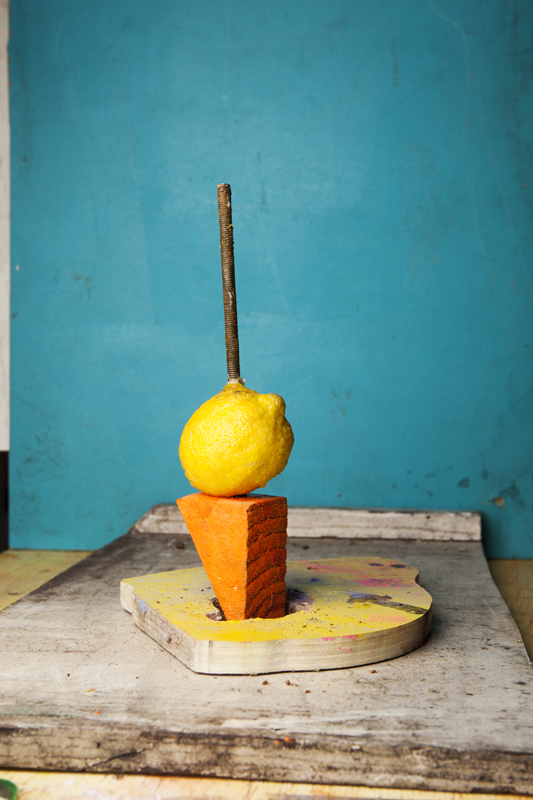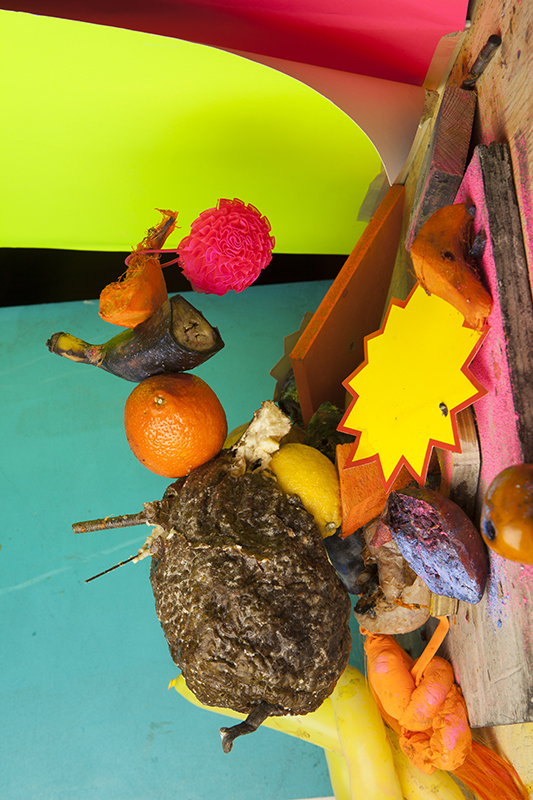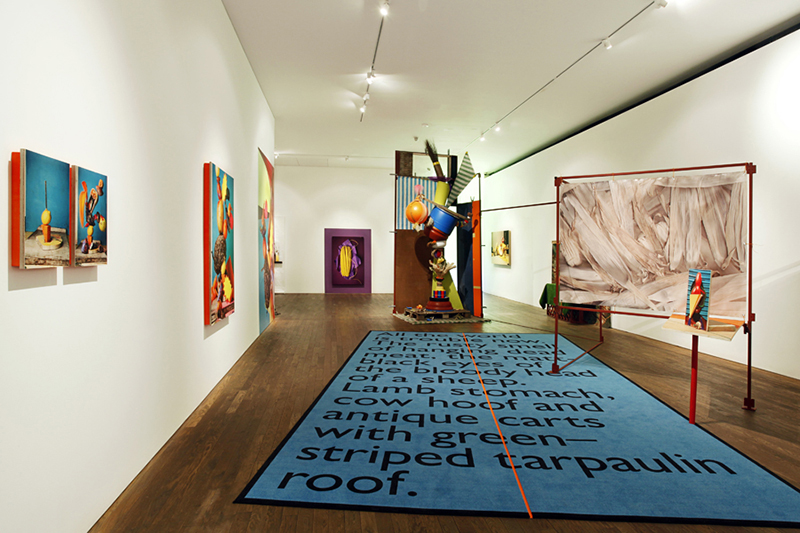 Dalston Anatomy
Dalston Anatomy observes the Ridley Road Market in East London. The project was presented for the first time in 2013 in the form of a photo-book, a month-long performance and spatial installations. Vitturi recognised the market as a unique place where different cultures coexist, and decided to capture the energy and fragments of this place before it transformed beyond recognition. 
Residing in the area for over seven years, Vitturi visited the market daily and witnessed the local community, its economy and the very nature of the market changing around him with striking acceleration. From this complicated process of transformation stems Vitturi's compulsion to collect and picture things and people found at the market. 
The objects were left to rot, manipulated with pigment or deconstructed and then rearranged in compositions and photographed against discarded market materials before and after their collapse. The ephemeral nature of these sculptures mirrors the impermanent nature of the market itself, while the reconstruction and placement of these totem-objects in the exhibition space reflect on constant cycles of production, destruction and recreation.